A Glimpse Into the Life of Anne Heche, 'Another World' Alum and Ellen Degeneres' Ex
Anne Heche revealed how her relationship with Ellen DeGeneres impacted on her growing career as an actress.
Anne Heche had a highly publicized relationship with comedian Ellen DeGeneres in the 90s, and their romance had a negative impact on her, until then, promising career.
According to Anne, 20th Century Fox dropped her like a hot potato after she took Ellen as her plus 1 to the premiere of her movie, "Volcano."
Anne published her memoir, "Call Me Crazy" in which she detailed her horrific childhood, being abused by her father until she was 12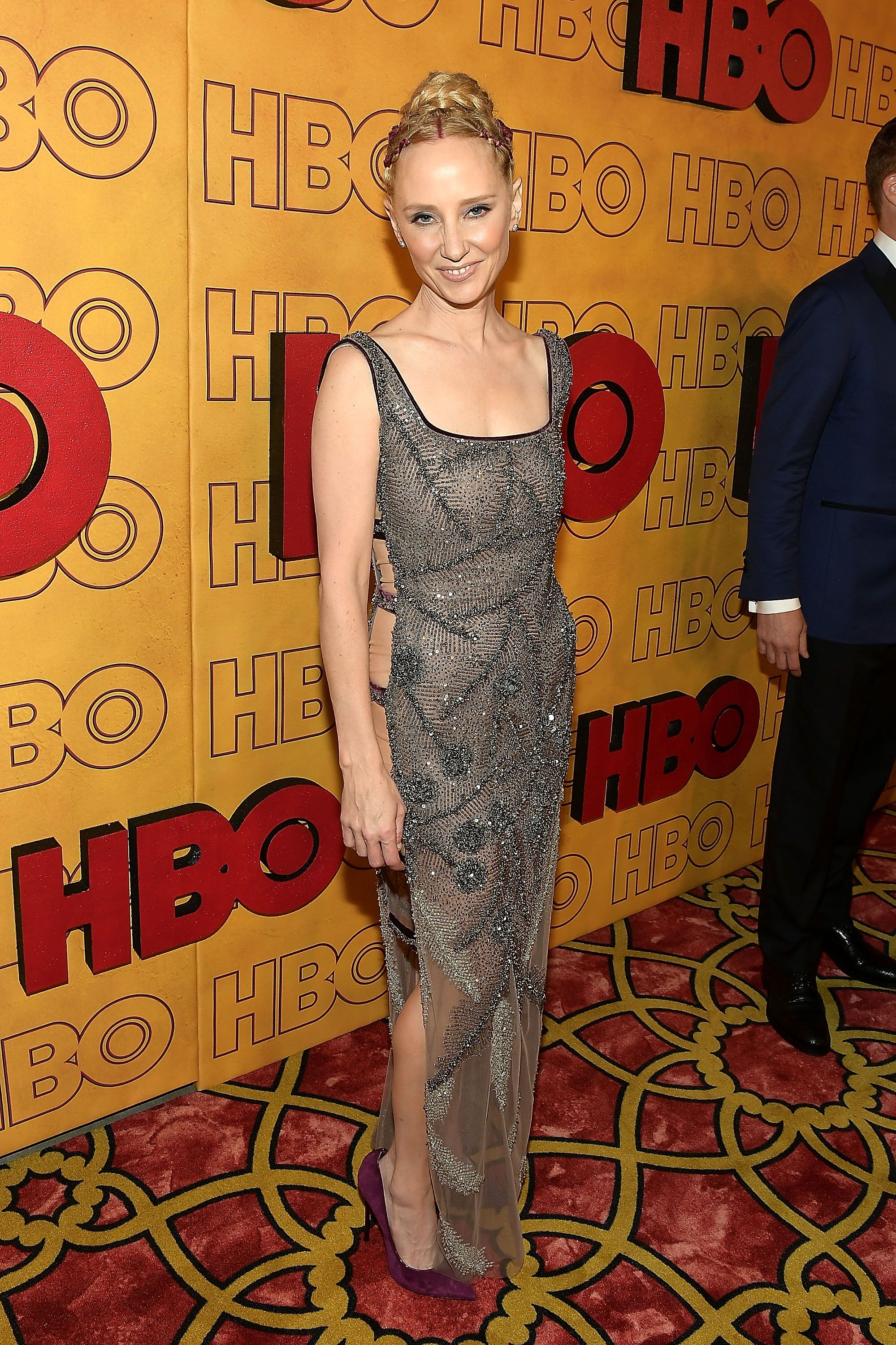 ANNE HECHE AND ELLEN DEGENERES MET AT A HOLLYWOOD PARTY
Anne and Ellen first crossed paths at the 1997 Vanity Fair Oscars party, just days before the premiere of her movie "Volcano," in which she co-starred with Tommy Lee Jones. Anne said:
"I saw Ellen across a crowded room, not knowing anything at all, except that I was just drawn to her."
Coincidentally, Ellen came out in a groundbreaking episode of her sitcom, "Ellen," two days before "Volcano" premiered, and their presence, openly together as a couple, caused a furor.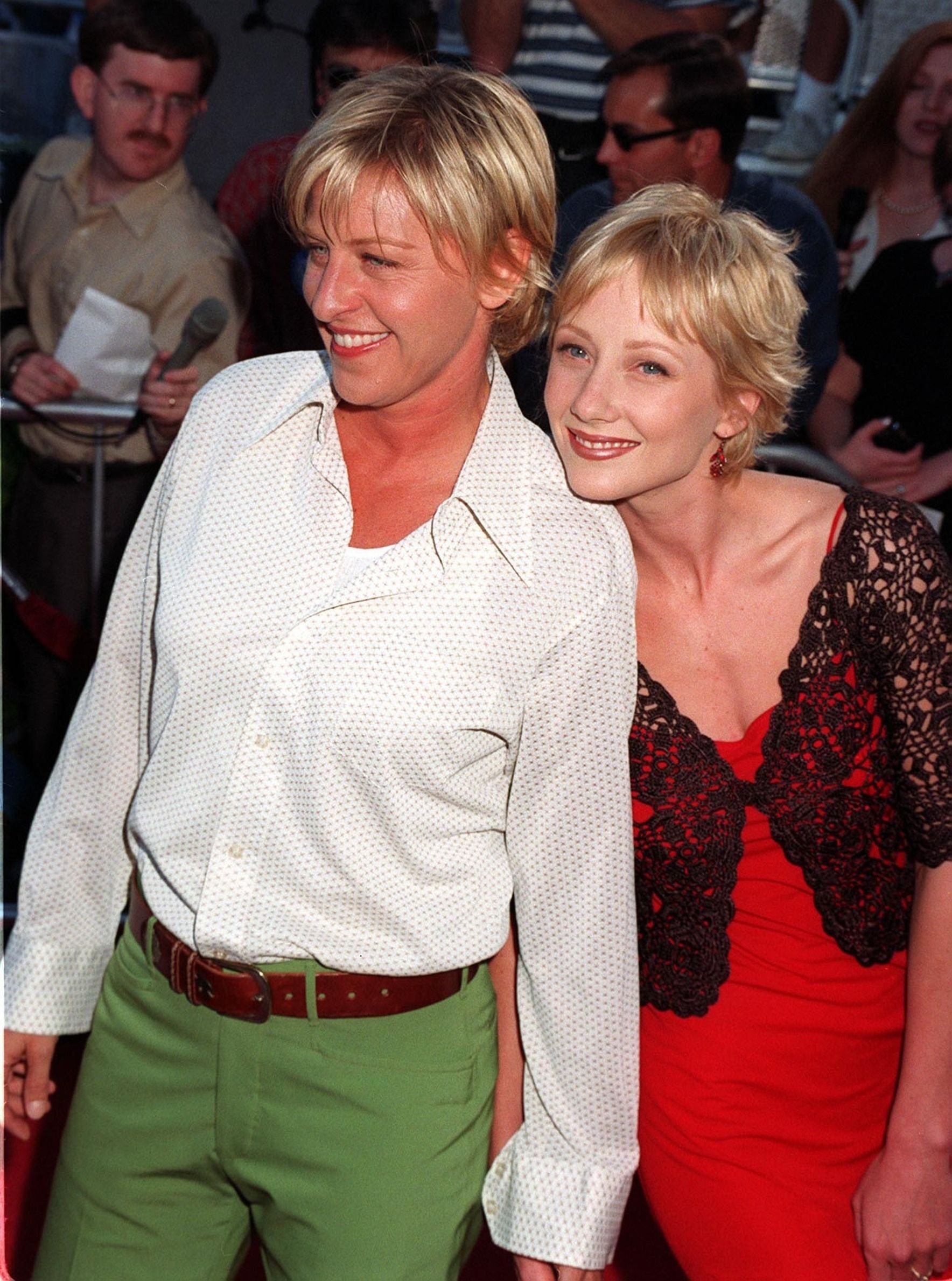 ANNE HECHE FIRED OVER RELATIONSHIP WITH ELLEN DEGENERES
Anne was warned that her openly romantic relationship with another woman was not to the studio's liking and that her contract with Fox would be ended. Anne revealed:
"We went to the premiere, we were tapped on the shoulder, put into her limo in the third act and told that we couldn't have pictures of us taken at the press junket. And both she and I were fired that week."
ANNE HECHE AND ELLEN DEGENERES ON OPRAH
Anne and Ellen gave an incredible interview on Oprah Winfrey's talk show, in which they held hands and spoke openly about their love for each other. Anne said to Oprah:
"Our souls connect[ed], and there's a time when souls come together and they're just meant to be... My soul was meant to be with hers and that's all that matters."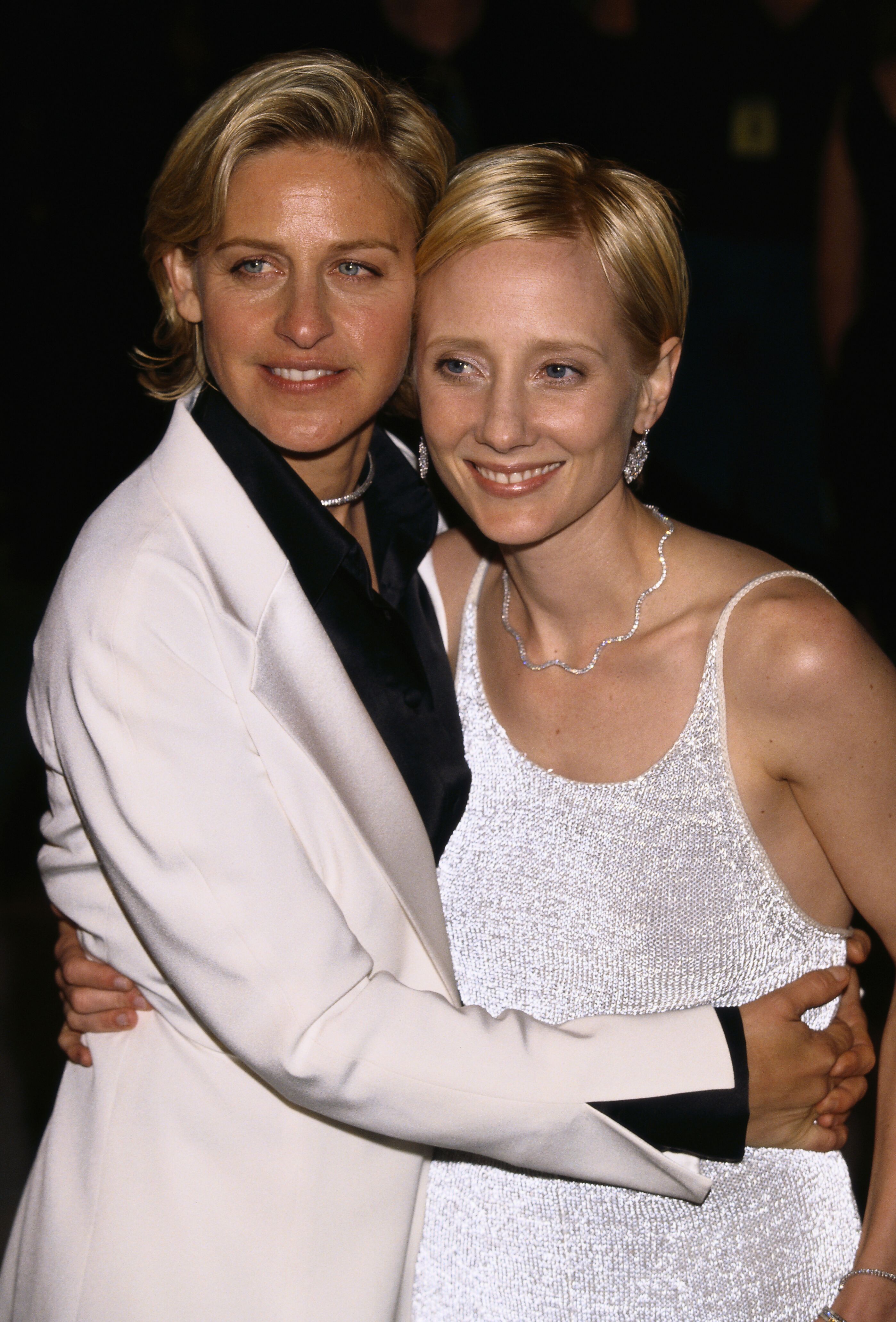 CHANGING THE WORLD
At that time, Anne and Ellen's romance was a shock to many people. They became one of the first LGBTQ couples and opened the way for many more people to own their truth, and share their true selves with the world.
THE UNEXPECTED BREAKUP
Sadly, Anne and Ellen's romance didn't last. 3 years after they first started dating, they announced their break-up. Days later, Anne had a breakdown and was hospitalized, revealing that she was dealing with long-buried issues related to the sexual abuse she had suffered at the hands of her father. 
ANNE HECHE'S MEMOIR
In 2001, Anne published her memoir, "Call Me Crazy" in which she detailed her horrific childhood -- being abused by her father until she was 12 -- and admitted she had spent most of her adult life trying to earn her mother's love and approval.
LIFE AFTER ELLEN DEGENERES
After her romance with Ellen, Anne revealed, all her relationships were with men. In 2001 she married Coleman Laffoon, a cameraman whom she had met on Ellen's stand-up comedy tour. Anne and Colemen share a son, Homer, 17, and divorced in 2007 when she became involved with a co-star in the TV series "Men in Trees."
ANOTHER LOVE, ANOTHER CHILD
Anne and James Tupper welcomed their son, Atlas Heche Tupper, in December 2008. The couple separated 10 years later, but have remained close friends, co-parenting their son, and frequently lavishing praise on each other on social media.
She has since been linked romantically to Thomas Jane, her co-star on "Hung," but Anne Heche's focus is now and always on her children.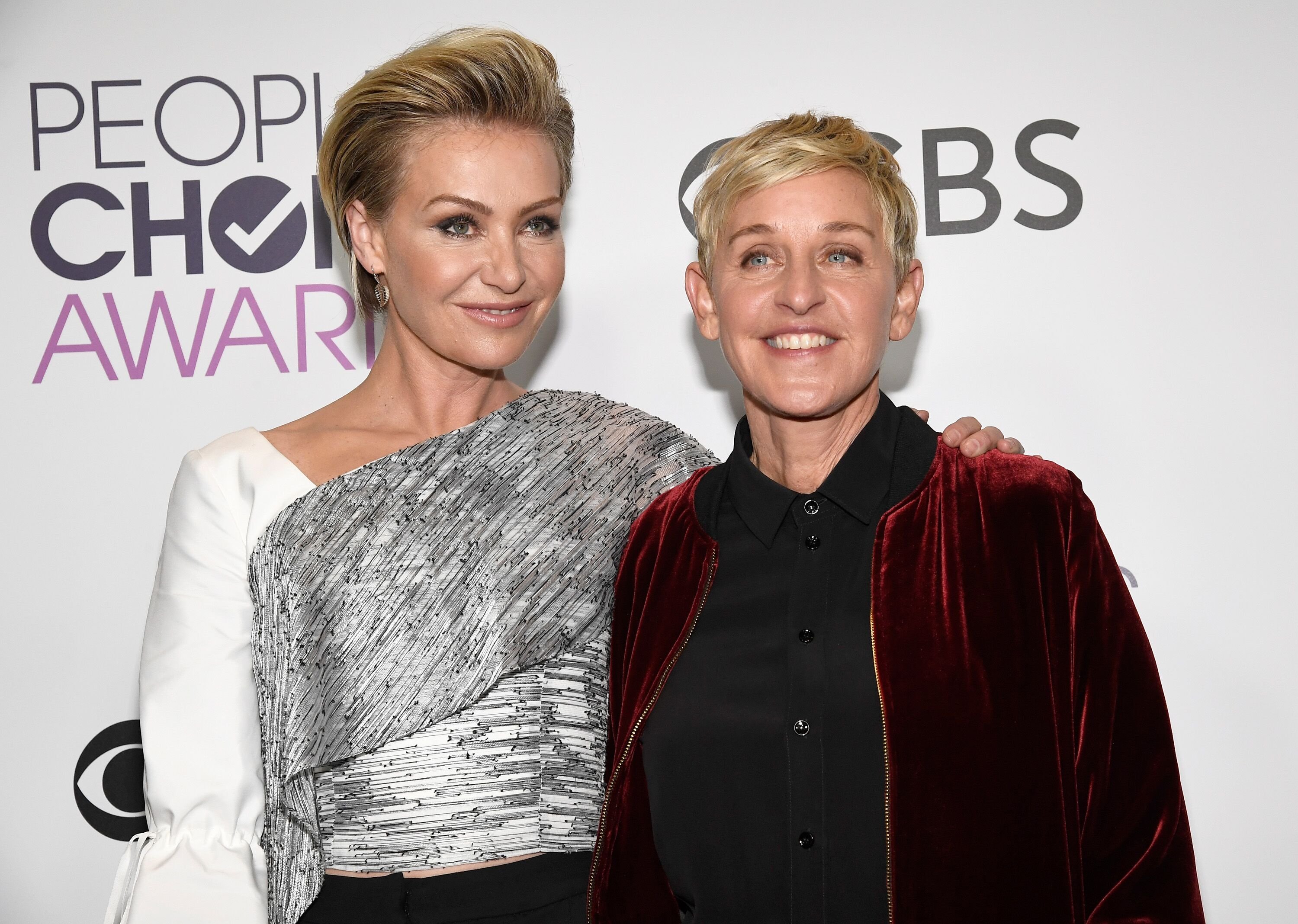 ELLEN DEGENERES GOT MARRIED
Ellen, who admitted she had been deeply hurt when Anne had left her without an explanation, also moved on.
In 2004, Ellen started dating Australian model and actress Portia de Rossi, and when same-sex marriage became legal in California in 2008, the two women married.
Ellen and Portia have no children, but they shelter their four dogs and three cats. Recently, on the anniversary of her coming out interview with Oprah, Ellen welcomed the media mogul to her "Ellen DeGeneres Show," where they reminisced over the groundbreaking moment when Anne Heche and the comedian first announced their love to the world.