Kobe Bryant's Wife Vanessa Shares Emotional Video from Retirement of Daughter Gianna's Jersey
Vanessa Bryant is still paying tribute to her teenage daughter, Gianna, who died in the same fatal helicopter crash that killed her father, Kobe Bryant, and she's quite emotional about it.
Vanessa Bryant, the grieving widow of Kobe Bryant, is still very emotional over the death of her husband and daughter, Gianna. She has been paying tribute to the two, with her latest focused on her child.
The late NBA star's wife took to Instagram with a 2 minutes 3 seconds video of the retirement ceremony held by the Harbor Day School in Newport Beach, California. The deceased's jersey number 2 got retired.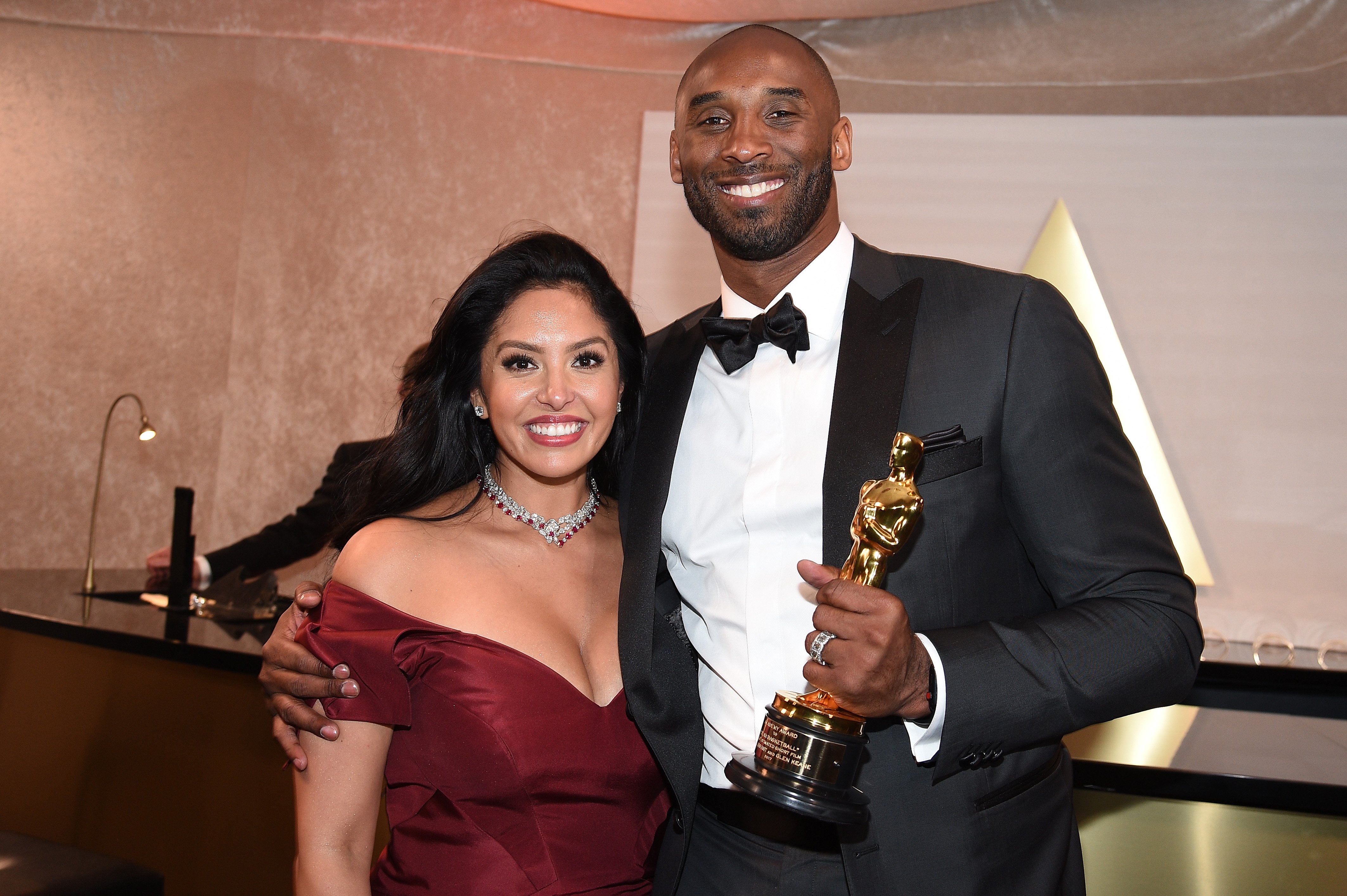 The video which the grieving mother captioned "8th Grade Team" was shot in the school's gym. It had a balloon statue with the name "Gianna" spelled across it, and a paper mannequin of the deceased.
The head of the basketball coaching team, Joshua Parks, addressed the staff and students gathered in the gym saying,
"[I] had the pleasure to coach Gianna and this wonderful 8th-grade group this year. [She] was a warrior who gave a hundred and ten percent every time she stepped on the floor."
The coach added that the deceased had a Mamba mentality. No matter the team they were up against, the late teenager, who was fondly called, Gigi, enforced her will.
Gianna always helped her team find a way to win and got them to the finals in 2019. Parks recalled the teenager getting injured at their last game and refusing to get sidelined afterward.
There were no airs with her, and she never shoved into anyone's face, who her father was.
The deceased was the heart and soul of her team. Her competitive nature, like Bryant, was infectious, and she inspired her teammates to greatness. 
Gianna's impact on the Harbor Day basketball team will be felt for a long time, and Vanessa is quite proud of her daughter. She also misses her, and wrote alongside one of her tribute posts,
"My Gianna. God, I miss you. I've been so lucky to have woken up to see your gorgeous face and amazing smile for 13 years."
The young girl died alongside her father and seven others in a fatal helicopter crash on the morning of January 26th. The father and daughter were on their way to a basketball game.
Since their death, tributes have poured in nonstop. Gianna wanted to follow her father's footsteps and learned the game with a lot of humility.
The teenager was a light to her world and made it better by being in it. There were no airs with her, and she never shoved into anyone's face who her father was.
In Vanessa's words, Gianna showed that no act of kindness was too small. She might have lived for only 13 years, but it was enough to leave a legacy behind.