Spike Lee Honors Kobe Bryant by Rocking Purple & Gold Suit with Number 24 on Its Lapels at the 2020 Oscars
Spike Lee honored Kobe Bryant at this year's Oscars ceremony, sporting a purple and gold suit with the number 24 on it. 
Spike Lee continues to mourn the death of his friend, NBA legend Kobe Bryant. During the Oscars ceremony, he showed appreciation to him by sporting a custom purple Gucci suit, which had gold accents and the number 24 on its lapels and back.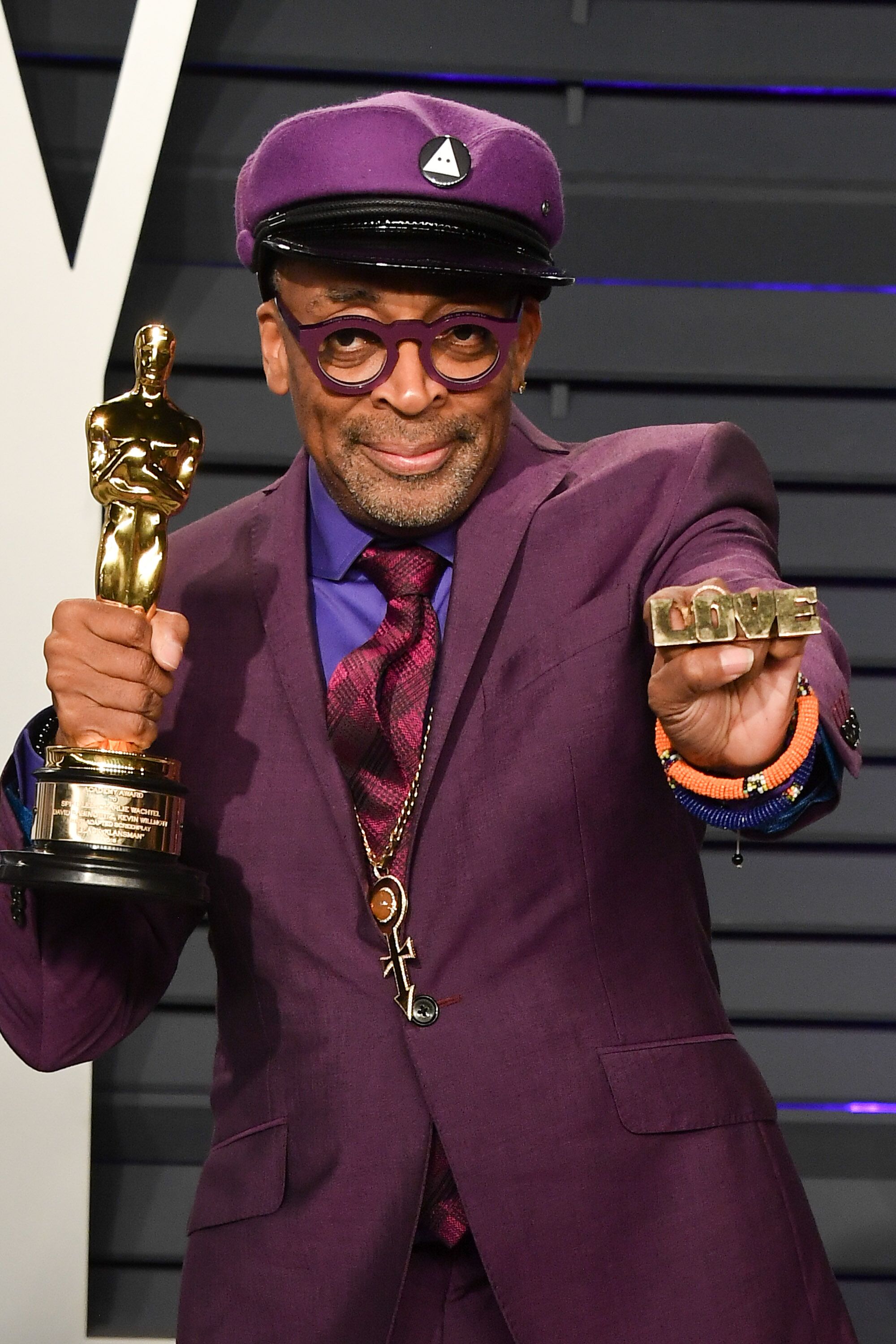 PAYING TRIBUTE TO KOBE BRYANT
Of course, there was no better way to pay tribute to Bryant but by wearing his very own Kobe rubber shoes to the red carpet event, which is what Spike did. 
The Oscar-winning director was joined by his wife, Tonya Lewis, who dressed in an all-white ensemble, choosing to highlight her husband's outfit instead. 
WHY PEOPLE SHOULD ADVOCATE PEACE AND LOVE
During the event, he opened up about why he felt the need to pay tribute to his late friend, saying it's all about love this time around. 
"You know, we just gotta love, we gotta love each other man. All this other crazy stuff that's happening now, you know what I'm talking about, we gotta squash that you know, we just gotta, for Vanessa, the family. Peace and love."
SPIKE AND LEE'S OSCARS EXPERIENCES
Just like Lee, Bryant is also an Oscar-winner, winning "Best Animated Short" in 2018 for his film "Dear Basketball," which was based on a poem he wrote about the sport when he announced his retirement back in 2015. He worked alongside animator Glen Keane to bring his writing to life, while Bryant narrated it. 
Spike previously expressed his heartbreak over Kobe's death but chose to reminisce about funnier times, particularly every time they'd see each other. 
REMEMBERING HOW KOBE WOULD GREET HIM
Lee is a huge Knicks fan, but despite this, he respected Kobe for the amazing player that he was. That's why every time they'd meet, Kobe would greet him with "Knicks sucks!" Regardless of where they were, Kobe would say this before going in for a hug.
While they weren't super close, Lee and Bryant worked together on a 2009 documentary called "Kobe Doin' Work," which was a film that followed an LA Lakers vs. San Antonio Spurs game through the eyes of the Black Mamba himself.