Regina King from 'Watchmen' Stuns in Pink Versace Gown & Glittering Jewelry at the 2020 Oscars Red Carpet
Regina King stole the show twice during the Oscars. Once due to her stunning appearance and the second, after presenting an award to a famous actor.
Regina King went from Oscar-winning actress to style icon in a blink of an eyelash. The actress showed up impeccably styled by Versace during this year's Academy Awards. She also drew attention to her glorious eyelashes.
But as Regina turned heads with her stylish appearance, we would soon learn that her night was just about to get more interesting.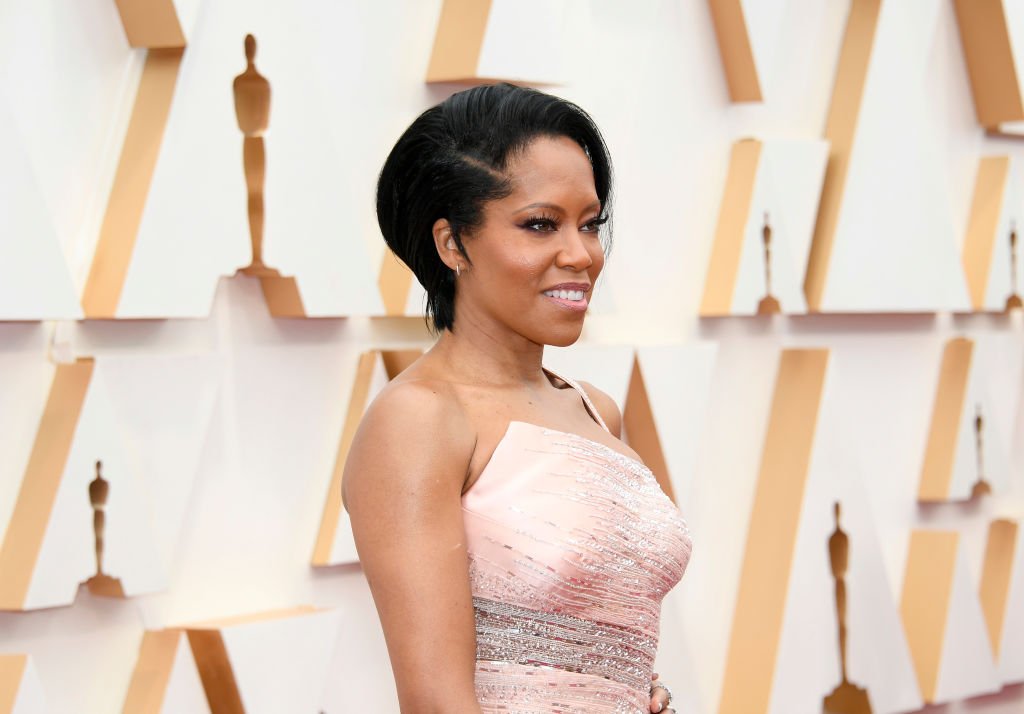 THE DRESS, THE EYELASHES
King turned heads in her breathtaking, light pink gown by the famous fashion house. The shimmering number with one shoulder strap hugged her in all the right places.
She matched the elegant dress which had a trail at the back with diamonds on her rings and wrist. The Harry Winston jewelry reportedly cost half a million.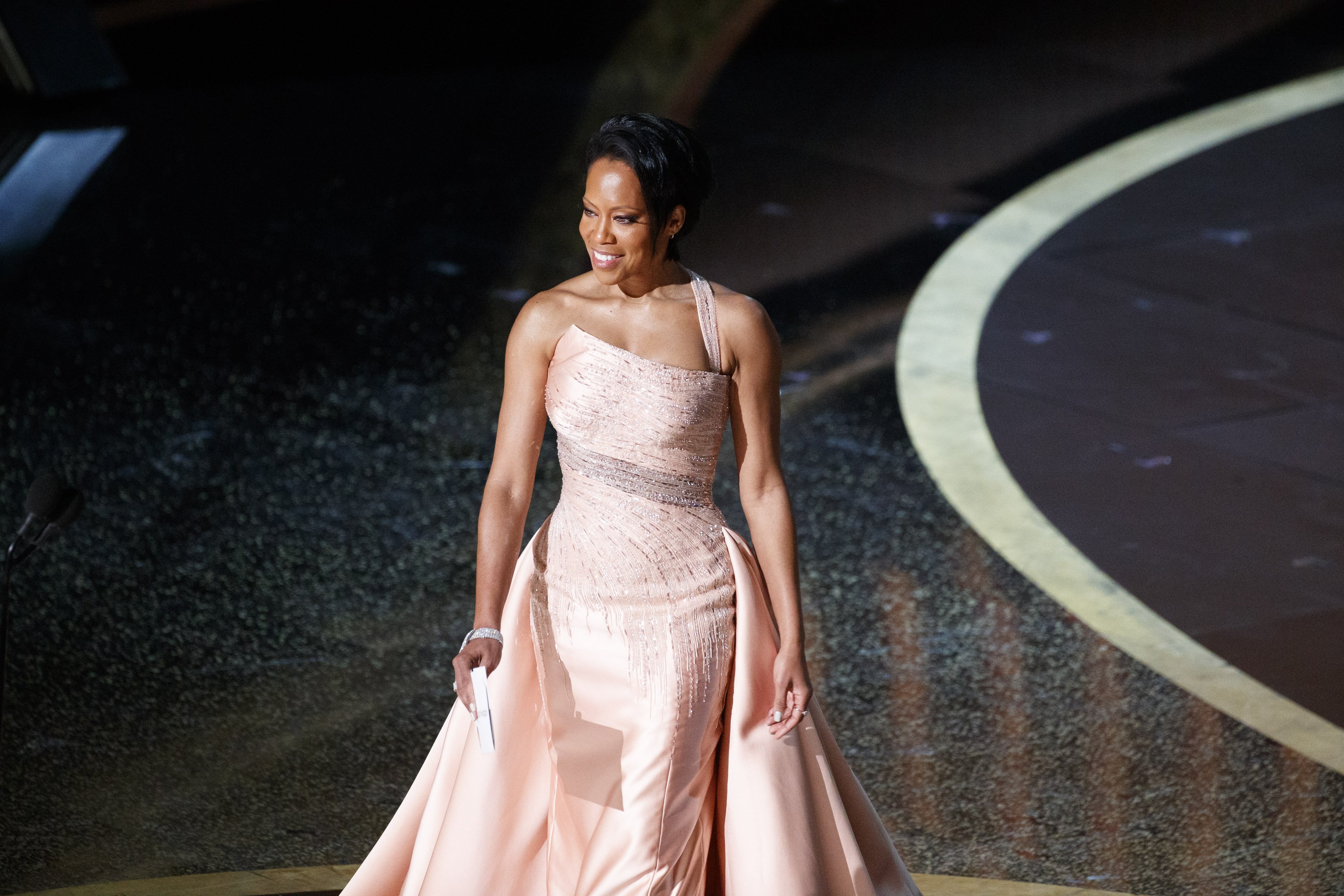 Regina swept her short hair to one side allowing fans to witness her lovely eyelash extensions. The best part about it, according to her makeup artist, Latrice Johnson, is they only cost $6 courtesy of Ardell Double Wispies.
But as Regina turned heads with her stylish appearance, we would soon learn that her night was just about to get more interesting. Apparently, she presented an award to Brad Pitt and fans couldn't help but be jealous of her because of what happened next.
THE MOMENT EVERYONE IS ENVIOUS ABOUT
Brad received his Best Supporting Actor Award from Regina for his work on "Once Upon A Time in Hollywood. He playfully reached out for the Oscar to an ecstatic Regina.
As they walked towards the backstage, many witnessed an OMG moment between the two. Brad swooped in to kiss last year's Best Actress and then gave her a hug.
The kiss reportedly happened not once but twice as they did it again backstage. The pair was also photographed walking hand in hand.
Please Enjoy These Extremely Heart-Warming Photos of Brad Pitt and Regina King at the Oscars https://t.co/MMJnykCxIy

— Cosmopolitan (@Cosmopolitan) February 10, 2020
FANS REACT
Many were curious about the connection the two had, sending fans into a frenzy on Twitter. Did they just imagine it or did they see actual sparks flying between them? But more than that, many were just jealous of Regina.
"Regina King just had 45 seconds with Brad Pitt that I'll never have," wrote a Twitter user who shared a clip of the controversial kiss.
Brad Pitt and Regina King share a sweet moment backstage at the #Oscars. pic.twitter.com/gXfnNJIiBF

— Entertainment Tonight (@etnow) February 10, 2020
Apart from jealous fans, there were also those concocting a project starring the two.
"Someone immediately make a romantic comedy starring Regina King and brad Pitt. POST HASTE!" wrote an excited viewer.
Clearly, it was a memorable night for Regina who not only managed to show up looking stunning but snagged a kiss from no less than Brad Pitt. It's like she won an Oscar all over again.