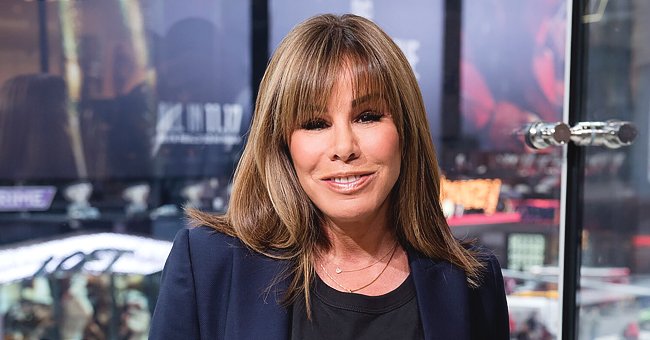 Getty Images
Joan Rivers' Daughter Melissa Shares Photo of Leg Injured While Skiing and Fans Are Worried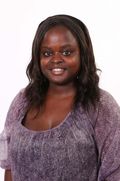 Fans expressed their concern for Melissa Rivers after she shared a picture of herself with a leg injury that landed her in the hospital and required an x-ray.
Recently, Melissa Rivers ended up in the hospital, and in need of an x-ray when she injured her leg after taking a tumble while skiing.
While laying on a stretcher, the outspoken television host, was for the first time at a loss for words when she posted a picture of her injured leg, which was placed in a leg brace.
Melissa hasn't revealed the details behind her injury. However, she documented the moment ski patrol came to her rescue. In the video she introduced her rescuers, and couldn't hide her disappointment in the predicament she found herself in, she shared:
"These are my new friends, ski patrol. This sucks, this sucks. Look at this…I'm going for a ride!"
After sharing the news of her injury, many of her fans shared their concerns and sent her well wishes. Keeping the moment just as light as she did, one fan said:
"Poo! The shoes in your tweets always inspire me, but this one I'll leave to you. Seriously, God bless you with comfort and healing."
It is obvious that Melissa got her comedic flair from her mother, Joan Rivers, who died in 2014 from Cerebral hypoxia. Remembering how hilarious the two were when they appeared on-screen together, another fan joked:
"If your mom was here, I can only imagine the jokes that would be coming out of her mouth! Get WELL!!"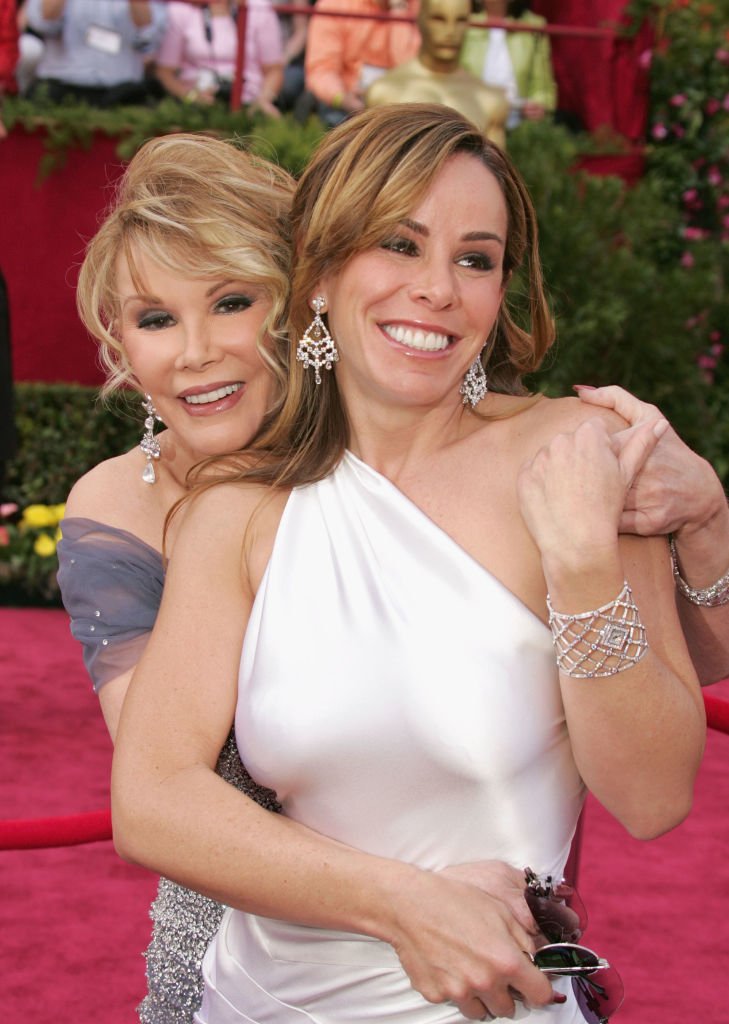 Joan Rivers embraces her daughter, Melissa Rivers as they arrived on the red carpet at the 77th Annual Academy Awards on February 27, 2005, in Hollywood, California | Source: Carlo Allegri/Getty Images
According to
Hollywood Life
, a representative for Melissa said she did not have any broken bones, and it is likely that she had sprained her leg.
It was noted that she is an experienced skiier, so the injury could be minor. One of her adoring fans sent her well wishes, as they wait for an update on her condition.
Since her mother's passing, Melissa has been very candid in talking about her career, and how proud she is of the legacy Joan had left behind as a celebrated female comedian.
She told Closer Weekly that she was convinced that there would not be any person capable of matching her mother's success. However, she admitted that her son, Egar is the best example of all of Joan's best qualities.
Please fill in your e-mail so we can share with you our top stories!