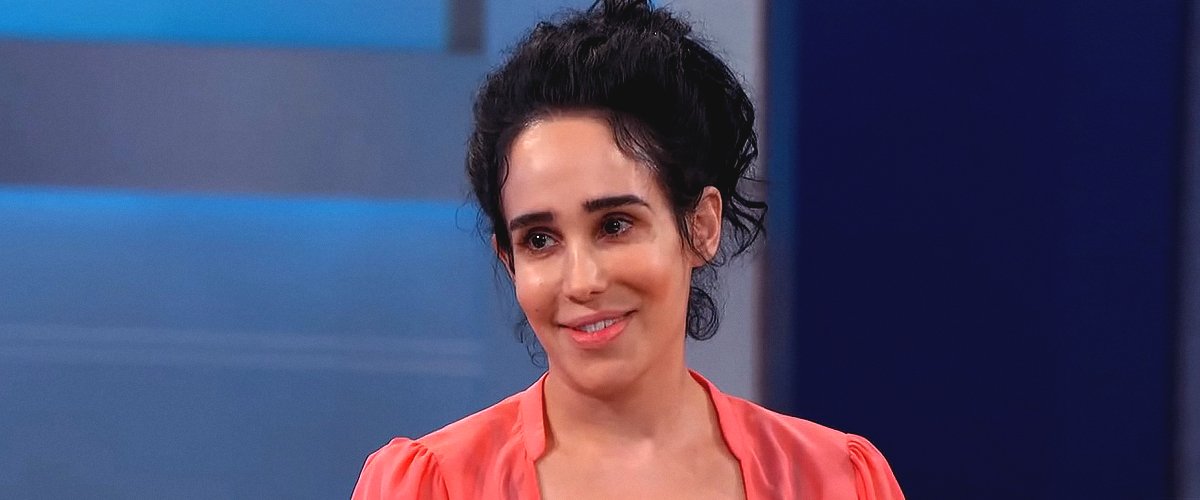 Youtube.com/The Doctors
Nadya Suleman on Becoming an Octomom: 'I Was Just Young, Dumb, and Selfish'
It's been 11 years since the only surviving octuplets in the world were born to Nadya Suleman, also known to the public as "Octomom." Today, Nadya's 14 kids—she already had 6 before the octuplets—are thriving, but she admits she was selfish and immature when she had them.
Natalie "Nadya" Suleman was already a mother of six kids, all conceived through IVF when she decided to have one more—even though she was struggling to provide for her family.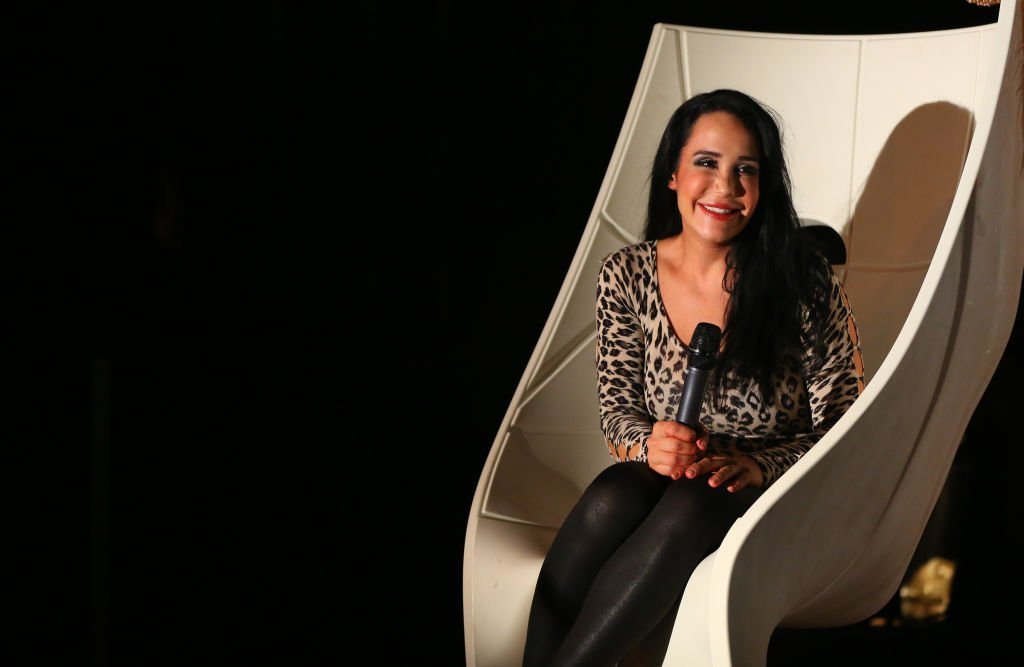 Nadya Suleman attends "Octomom" Nadya Suleman Celebrity Roast at XL Nightclub on October 12, 2012 | Photo: GettyImages
"I was just young, dumb and selfish," she admitted in an episode of "The Doctors" of her decision.
However, her plan of adding one more member to her already big family backfired when her doctor convinced her, while she was heavily sedated, to implant 12 embryos at once during the IVF process. The man was investigated and eventually had his license revoked.
But for Suleman, the result was a pregnancy of what she believed were septuplets, and that she later found out were octuplets while having her c-section.
THE OCTOMON CHARACTER
Nadya welcomed Noah, Josiah, Nariyah, Jonah, Jeremiah, Isaiah, Makai, and Maliyah in January 2009.
Suleman, who has a degree in child development, is now working as a counselor but still relies on government assistance and residuals from her adult film.
The day she took her kids back home from the hospital, paparazzi swarmed her car and almost broke the door of her garage trying to get her picture.
The now 44-year-old mom knew she wouldn't be able to provide for her kids by herself, so she decided to sell her story to the tabloids, and soon after, her life became a media frenzy.
Tabloids started to call her "Octomom" and she says they created a character out of her. Every new story painted her in a bad light to the general public, but she didn't bother to refute the rumors because she needed the money.
"I was spiraling down a dark hole. There were no healthy opportunities for Octomom," she admitted to the New York Times in 2018. And continued:
"I was doing what I was told to do and saying what I was told to say. When you're pretending to be something you're not, at least for me, you end up falling on your face."
HITTING ROCK BOTTOM
Nadya hit her lowest when the octuplets were two-year-old. She was living off government welfare and the money from interviews was scarce. So, in an attempt to keep a roof over her children's head, she turned to the only industry that accepted her with open arms: the adult film industry.
Suleman made an adult film that became a success. She also had a short-lived boxing career and even tried stripping, but while doing those things, she was "violating" her own core beliefs, as she said in "The Doctors":
"In my mind, it was like an investment so I could support my family. There's going to be some type of repercussion. For me, that was the manifestation of toxic shame."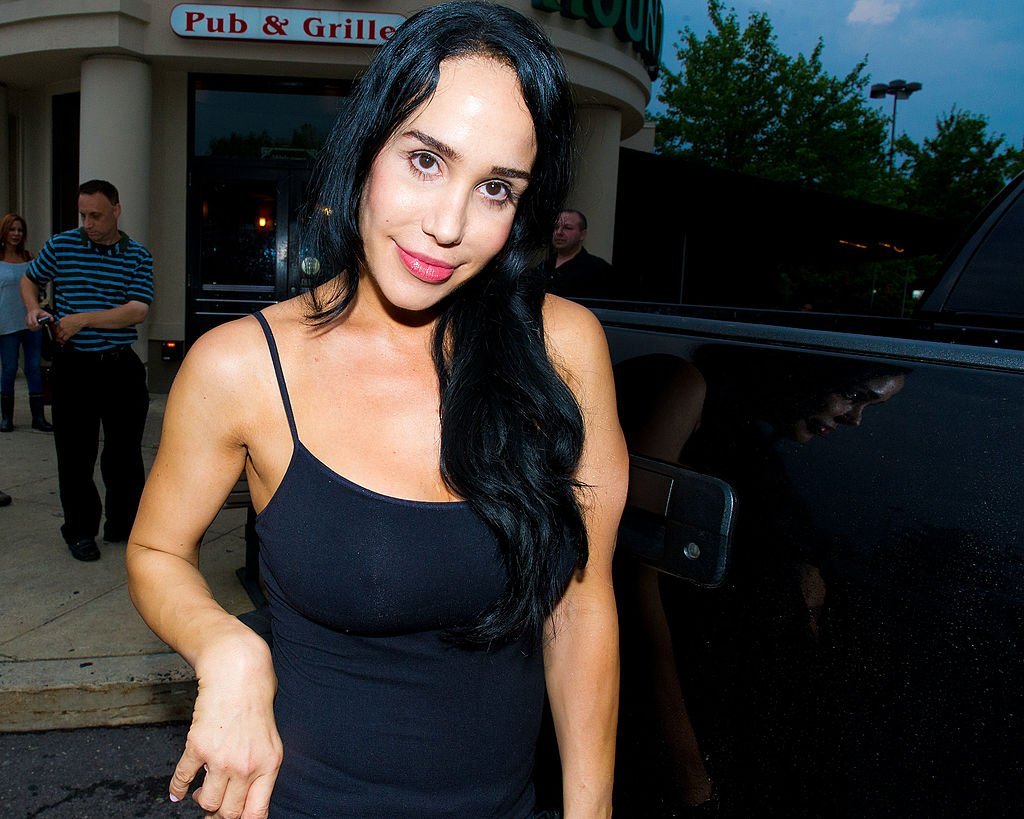 Nadya 'Octomom' Suleman poses at the Celebrity Pillow Fight Press Conference and Weigh In at the Fox And Hound Pub and Grille on June 22, 2012 | Photo: GettyImages
That shame drove her to a Xanax addiction because it was the only way she found to numb herself and keep going with her own dehumanization.
Nadya eventually entered rehab for a month, while family and friends took care of her kids. She decided to quit "Octomom," and focused on raising her 14 kids with no help whatsoever.
A STRONG FAMILY
Suleman, who has a degree in child development, is now working as a counselor but still relies on government assistance and residuals from her adult film.
Her kids are aware of all the sacrifices Nadya had to make to take care of them, and they're all grateful.
The kids are humble, grounded and polite. They all help with the chores and, although they say sometimes it gets hard to share a room with seven more people, they're also glad to have seven best friends.
Nadya raised the kids as vegans, and she runs a tight ship with a military-style routine that starts every morning at 6 AM when the kids have to get ready for school.
"Life doesn't get easier," Suleman said in an interview last year. "Nothing gets easier, but we get stronger. We certainly do."
Please fill in your e-mail so we can share with you our top stories!