Jaleel White Shares Sweet Photo of Daughter Samaya Eating Pizza as a Reward for Good Grades & Behavior
Jaleel White shares an adorable video with his mini-me daughter Samaya as they headed out for pizza as a reward for her "good grades and good behavior."
Jaleel White of "Family Matters" has been spending more time with his daughter Samaya, and this time, they went out on a pizza run after she went home with "good grades."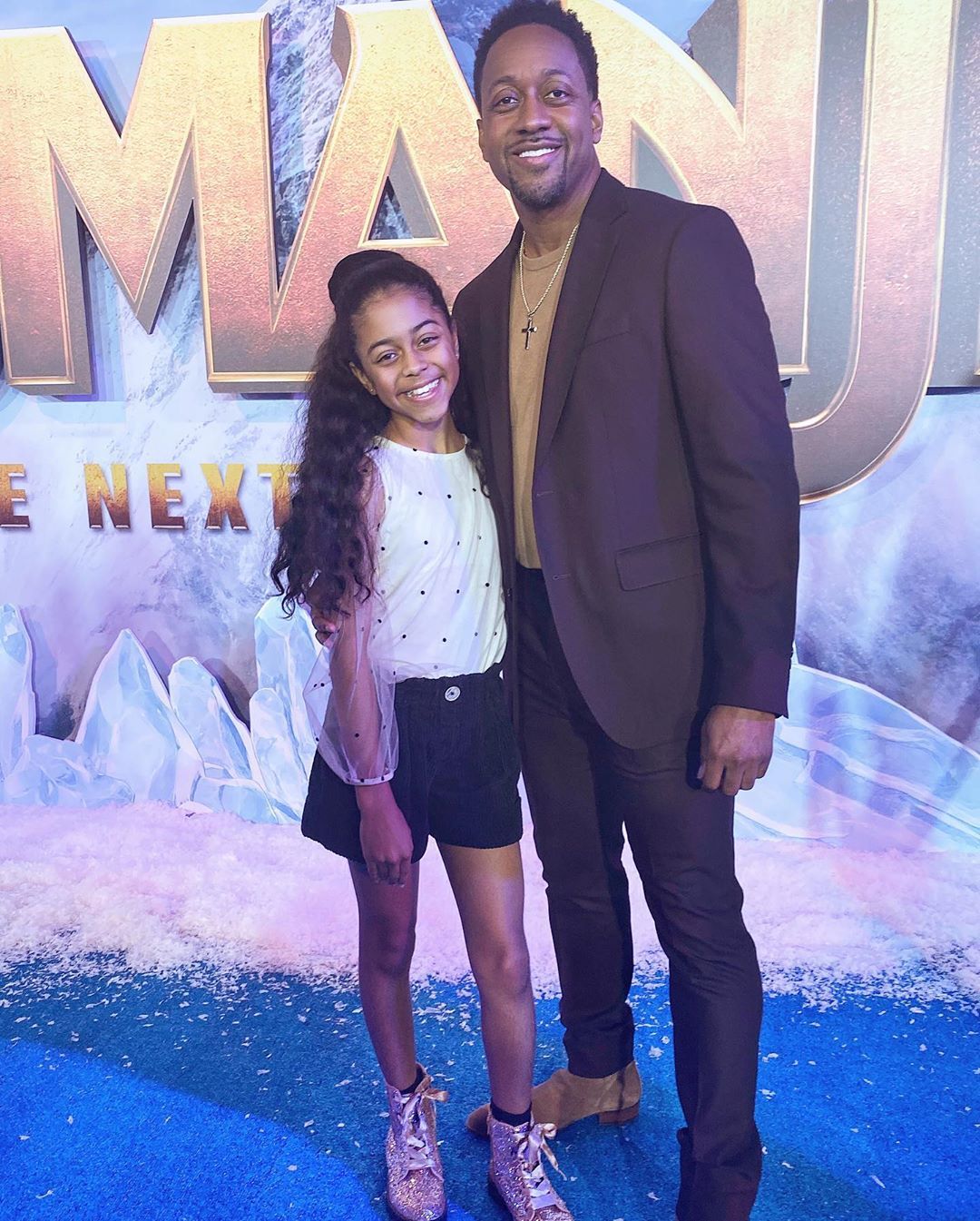 A SIMPLE REWARD
The proud dad made sure to reward his daughter for doing well at school and for having good behavior, and Samaya looked extremely satisfied as she devoured her pepperoni pizza. 
The father-and-daughter duo has been making the most out of their time together. 
A "GIRL DAD"
Previously, Jaleel called himself a "girl dad," a term coined from the late Kobe Bryant. After the term went viral, White decided to call himself just that. 
He shares his daughter with ex-girlfriend Bridget Hardy, who later on claimed that she was cheated on and abused in their relationship, which Jaleel later on denied and said was a "ploy" to receive money. 
A BETTER VERSION OF HIMSELF
Despite the complicated relationship between the ex-couple, they put their daughter's best interest first at all times. In fact, Jaleel already knows that his daughter will be a better version of him when she grows up. 
"I promise she will be better than me in every way. How did she turn so cool so fast? Sheesh #Samaya #GirlDad"
Indeed, her good grades and good behavior are testaments to this statement, and the proud dad couldn't be happier. 
SPENDING TIME TOGETHER
The father-and-daughter duo has been making the most out of their time together, going to different places together whenever it's possible. 
Over the holidays, the former "Dancing With The Stars" star took Samaya to an NFL game, which the little girl clearly enjoyed. The proud dad shared two photos, one of which is a selfie with a father-and-son duo in full face paint.
Before this, they headed to Disney Studios, where Samaya had the chance to take a private lesson with a Disney employee. She was given the chance to paint Donald Duck, but Samaya would much rather be painting on the iPad instead.