Matthew Perry Has Fans Hoping for 'Friends' Reunion after Vague Tweet about Upcoming Big News
Fans are over the moon since the news about a "FRIENDS" reunion started circulating on the internet and now the show's star, Matthew Perry, has dropped a solid hint on the much-awaited special.  
Actor Matthew Perry delighted his fans by joining Instagram last week, but there could be more to his move than meets the eye. Finally, fans can enjoy updates from all the iconic stars of the mega-hit TV show "Friends."
Prior to making his debut on the social media platform where the rest of the cast members are already active, Perry sent out a cryptic tweet that could possibly mean that a "Friends" reunion is underway. 
Big news coming...

— matthew perry (@MatthewPerry) February 5, 2020
FANS ARE STOKED
Perry's tweet was especially exciting to the "Friends" fans because they have been waiting for a reunion special since forever now and according to some media outlets, the reunion special is in the making. 
Following the show's 25th anniversary, the show's cast including Perry, Courteney Cox, David Schwimmer, Jennifer Aniston, Lisa Kudrow, and Matt LeBlanc are reportedly returning to the screen after 15 years. 
FRIENDS REUNION??

— F e l p s o u l (@FelpsCyrus) February 5, 2020
According to "The Wall Street Journal," Warner Bros is finalizing the agreements with the cast of the show that will likely be launched this spring in the HBO Max streaming service. 
Perry's tweet sent his followers on Twitter on a frenzy as they excitedly expressed how hyped they are for a possible reunion of their favorite characters from the show including Rachel Green, Monica Geller, Ross Geller, Phoebe Buffay, Joey Tribbiani, and Chandler Bing. 
Please say it's a Friends Reunion!?!? pic.twitter.com/4uezDbxeyJ

— Momma Rach ☀️ (@rkirk316) February 5, 2020
STILL A "MAYBE"
Fans have been speculating over a reunion of the show for months now and according to "The Wall Street Journal," the original cast is finalizing agreements with producers. 
The stars will reportedly earn between $2.25 million to $2.5 million for an hour-long reunion special. The outlet also shared that the actors were initially offered $1 million each but they turned it down. 
friends reunion?? pic.twitter.com/eWbsOIHAJc

— wow someone actually (@kalachuchai) February 5, 2020
Previously, Kevin Reilly, the chief content officer at HBO Max said that he was still waiting on a green light for the special. He told "Fox News" that it is still a "maybe."
"There's interest all the way around, and yet we can't seem to quite get that interest all aligned to push the button on it."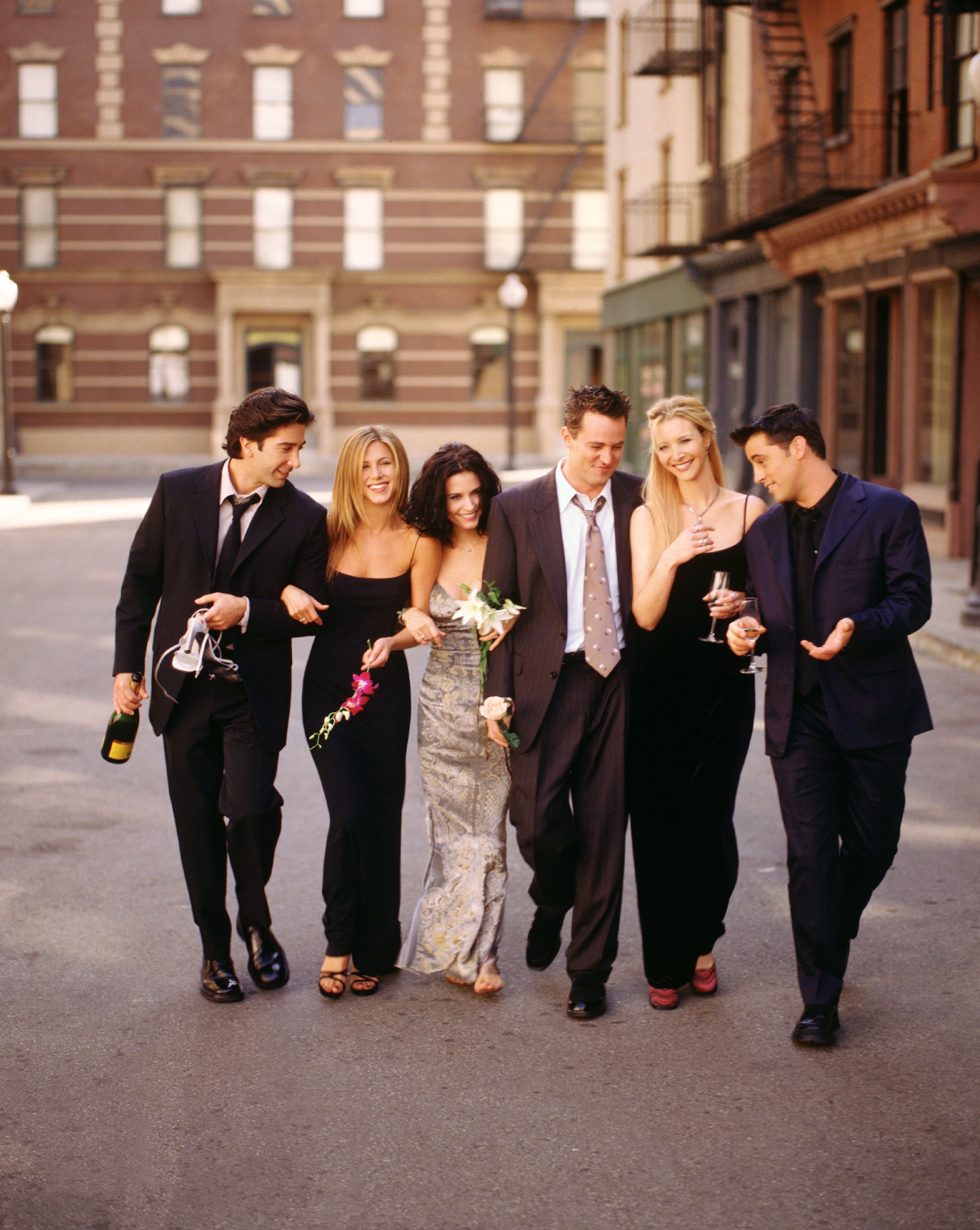 The one-time show could be potentially hosted by Ellen DeGeneres. However, a representative for HBO shared with "Fox News" that any reports about the much-hyped reunion are "speculation" and are "not confirmed."
Meanwhile, the show's star Jennifer Aniston shared with "ET" last year that she and her "Friends" co-star are always looking for ways to collaborate. "But we have to figure out what the right thing is," she said.