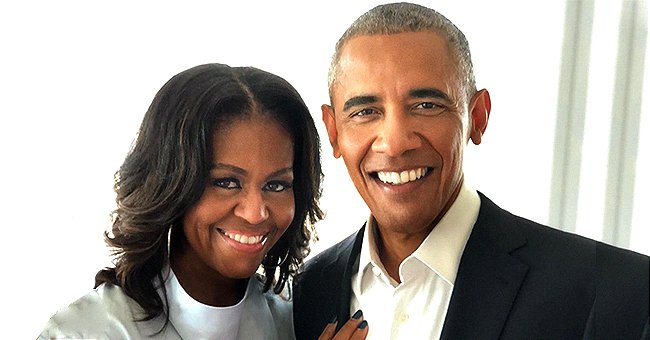 Getty Images.
Michelle Obama Talks to Oprah about Her Marriage to Barack & How It Has Changed after Daughters Went to College

On Saturday, Michelle Obama discussed the recent changes in her marriage to the former president as she sat down with Oprah Winfrey as a part of her 2020 Vision: Your Life In Focus tour.
Michelle and Barack Obama rode big waves of change last year. The massive success of her biography "Becoming" led to a tour, a Grammy nomination, and the selling of over 10 million copies. But that is not all.
Named one of 2019's PEOPLE of the Year, Michelle also reached a personal and emotional milestone in her personal life.
Talking to Oprah in front of a packed audience during the fifth stop of her 2020 Vision: Your Life In Focus tour in Brooklyn, the entertainment mogul's tour already featured A-list celebs like Dwayne Johnson, Amy Schumer, Lady Gaga, and Tina Fey.
RELATIONSHIP CHANGES
The Obamas recently became empty-nesters when their youngest daughter Sasha went off to college. As emotional as it was for Michelle and Barack, it also had them "seeing each other again," as Michelle told Oprah:
"Parenting takes up a lot of emotional space. But if you're with the person, you understand that there was a friendship and a foundation there."
In front of a big crowd at the Barclays Center in New York City, Michelle added that a couple can have periods of hardships in their marriage, but if that becomes a defining aspect of a union, then the relationship's truth will be missed.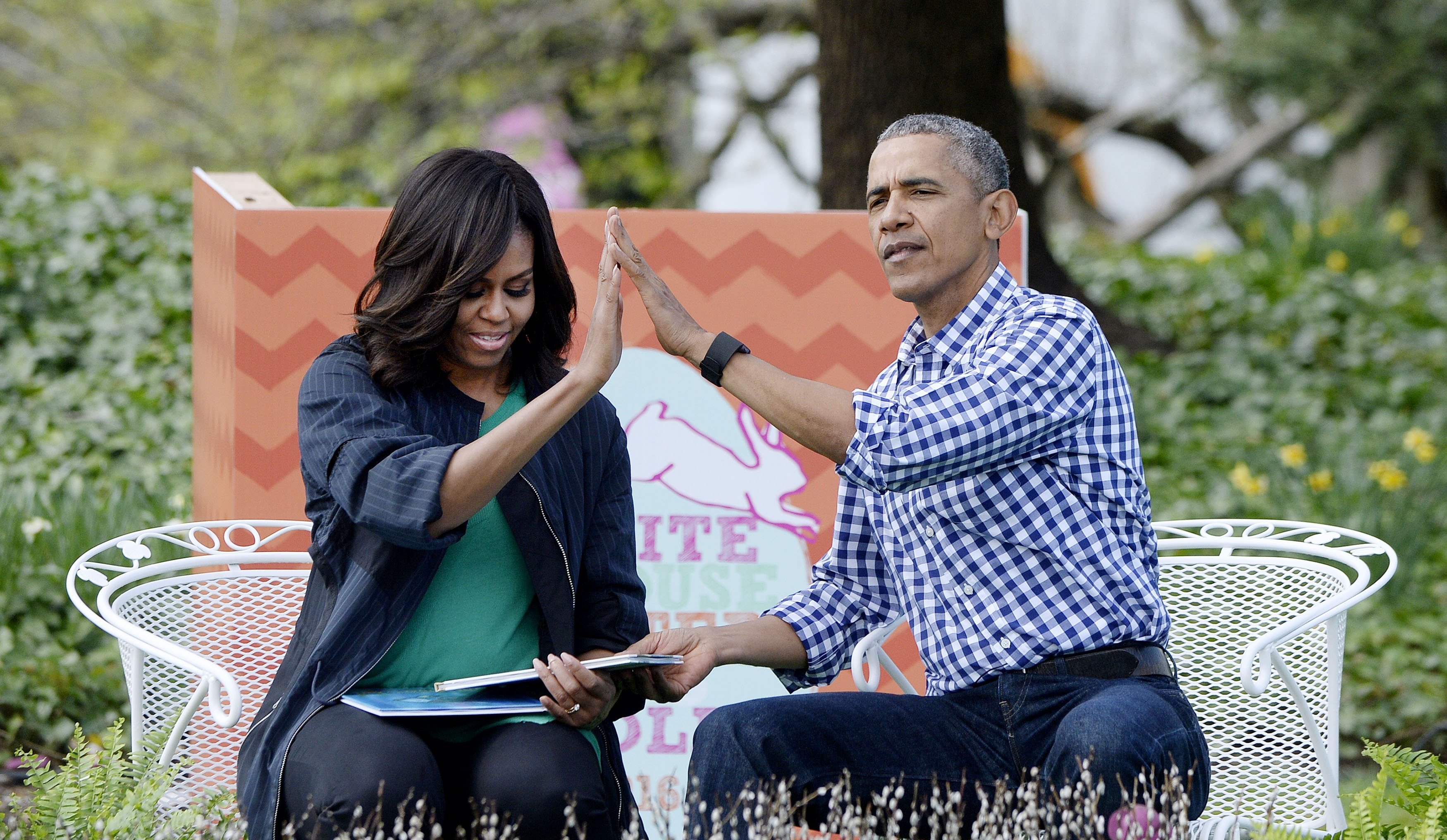 President Barack Obama and first lady Michelle Obama during the White House Easter Egg Roll on the South Lawn of the White House March 28, 2016, in Washington, DC. | Source: Getty Images.
THE EMPTY NEST EXPERIENCE
Even though Michelle and Barack's relationship has only grown stronger since entering the new phase of their lives, the former first lady admitted that the toughest part had been "missing our girls."
Helping Sasha get ready for college kept Barack and Michelle "busy with the busy stuff," and the moment of realization didn't come until they dropped Sasha off.
BARACK'S SOFT SIDE
While the situation had both of them shed a few tears, Michelle shared that Barack easily becomes emotional when it comes to their daughters, which leads to "that ugly loud cry."
At their daughter Malia's graduation, Barack hid his tear-ridden eyes behind sunglasses, and leaving Sasha behind at college last year had a similar effect, as Michelle added:
"When we are getting in our cars and getting on a plane and leaving our babies. They're going somewhere where they now live. That's when it hits you."
President Barack Obama, First Lady Michelle Obama, and daughters Malia (L) and Sasha (R) with their pets in the Rose Garden of the White House on Easter Sunday, April 5, 2015, in Washington, DC.
LONG LASTING HAPPINESS
With 27 years of marriage under the belt, Barack thinks it just gets "better all the time." The couple celebrated their anniversary in October last year, and they didn't hesitate in sharing their love for each other.
Wishing Barack a happy 27th anniversary on social media, Michelle mused that the former president delivered on his promise of a "life full of adventure," while the magic that initially brought them together as strong as ever.
When Michelle celebrated her 56th birthday last month, Barack Obama didn't pass up on the opportunity to be romantic.
Alongside a collection of four pictures of the pair, Barack gushed that Michelle is his star "in every scene," and the couple can't wait to bring their future plans to realization.
Please fill in your e-mail so we can share with you our top stories!