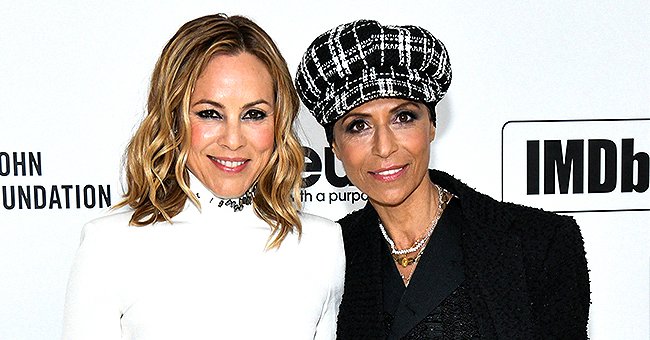 Getty Images.
Maria Bello from NCIS Posts Photo with Future Wife Dominique Crenn after Announcing Their Engagement
Maria Bello, best-known for her roles in "NCIS" and "ER," shared the happy news of her engagement to the 53-year-old French chef Dominique Crenn.
On Sunday evening, Maria and Dominique looked like two lovebirds when they attended the Elton John Oscar-viewing party in Beverly Hills.
Dressed in a beautiful white cut out dress over a pair of diaphanous pants, Maria strolled hand-in-hand with the French chef, who wore a black outfit of cigarette pants, a matching cropped jacket, and a coat.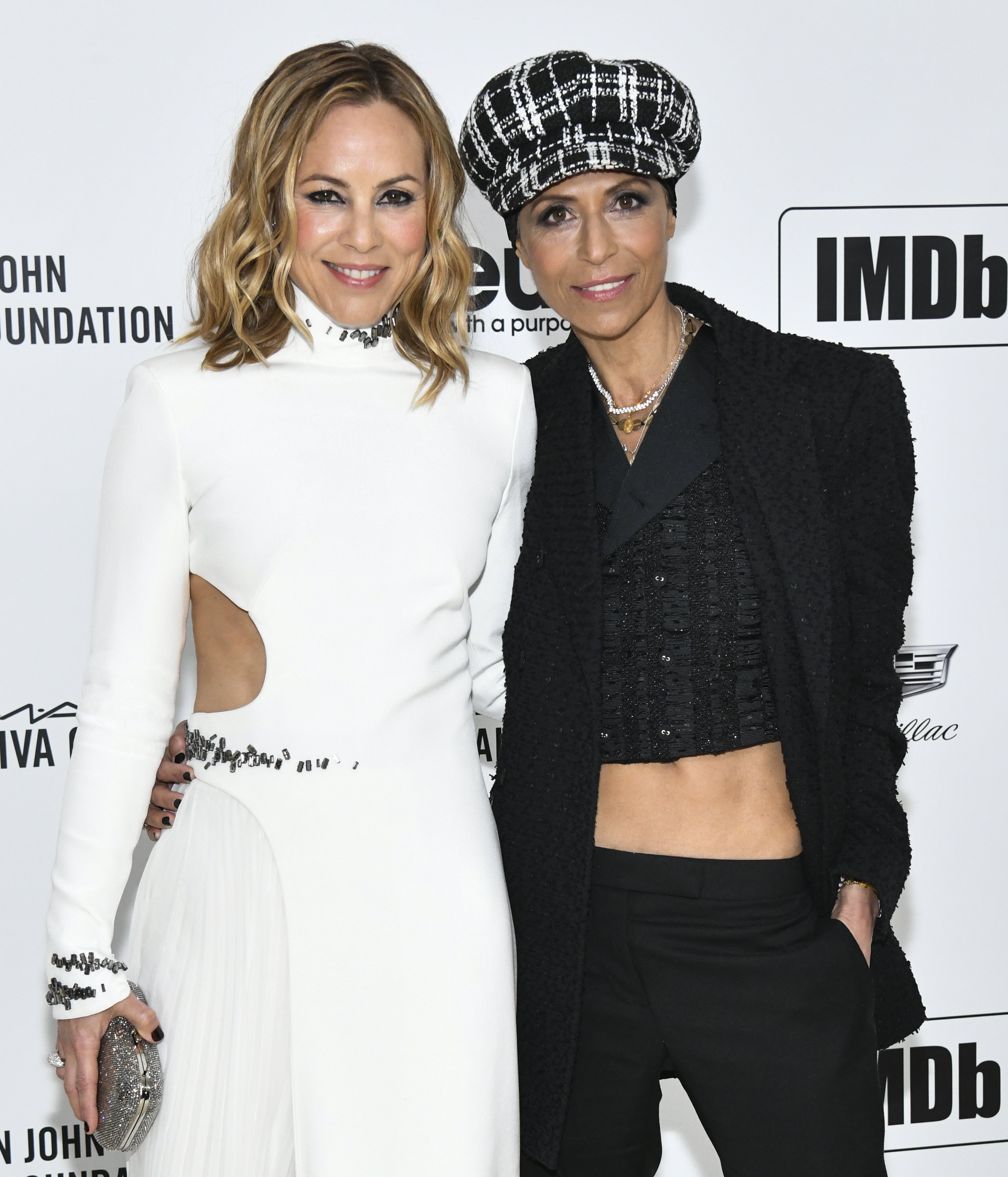 Maria Bello and Dominique Crenn attend the 28th Annual Elton John AIDS Foundation Academy Awards Viewing Party on February 09, 2020, in West Hollywood, California. | Source: Getty Images.
Entertainment Tonight caught up with the couple before the evening got underway, and Maria couldn't help but share the happy news as she said:
'We're pretty happy, considering we just got engaged. So, this is sort of our fun time out in Hollywood for the first time since we've been engaged.'
The couple became engaged on December 29, 2019, in Paris, and although it came as a surprise to Maria, she is happy that it finally happened now that she is ready to get married.
Later on, Maria posted a photo taken on Sunday evening, and she shared her new relationship status with fans on social media and wrote:
"How beautiful is my wife to be? Yep. I said "Oui," She said "Yes". @dominiquecrenn and I believe that by living as free humans we inspire others to be free."
Maria also believes that their freedom comes from speaking and living their truth, along with the others' "divine rights" to do the same. But the pair find value in all forms of love and see women as "claiming their rightful place" in society.
Before Maria started dating Dominique, she had three long-term relationships. In 2016, Maria's five-year relationship with Clare Munn ended after she dated Bryn Mooser from 2008 until 2010.
The actress shares a son, Jackson, with Dan McDermott, whom she dated for seven years from 1999 until 2006.
While still involved with Clare Munn, Maria wrote a piece in "The New York Times" in 2013, wherein she shared that her outlook on love used to leave her "crushed" when things didn't work out.
Seeing every partner as her "soul mate" had its drawbacks. But she's always had the perspective that partnership and attachment are "fluid and evolving," which helped lead Maria Bello to the truth of her own sexuality and what she valued in a relationship.
Maria's son, Jackson, is all grown up and he turned 18-years-old last year. Apart from him being the "greatest blessing" in her life, Maria and Jackson also show an uncanny resemblance.
When Jackson graduated in June last year, Maria posted a happy pic of them together in celebration. With their faces right next to each other, Jackson takes after his mom.
Please fill in your e-mail so we can share with you our top stories!