Tiffany Haddish Poses with Brad Pitt after Previously Joking about Being His Backup Plan
Comedienne Tiffany Haddish seems to be living her dreams two years after making jokes about being with actor, Brad Pitt. At the just-concluded Oscars after-party, Tiffany got to hang out with her celebrity crush!
After two years, Tiffany Haddish finally got her dream about actor Brad Pitt to come true!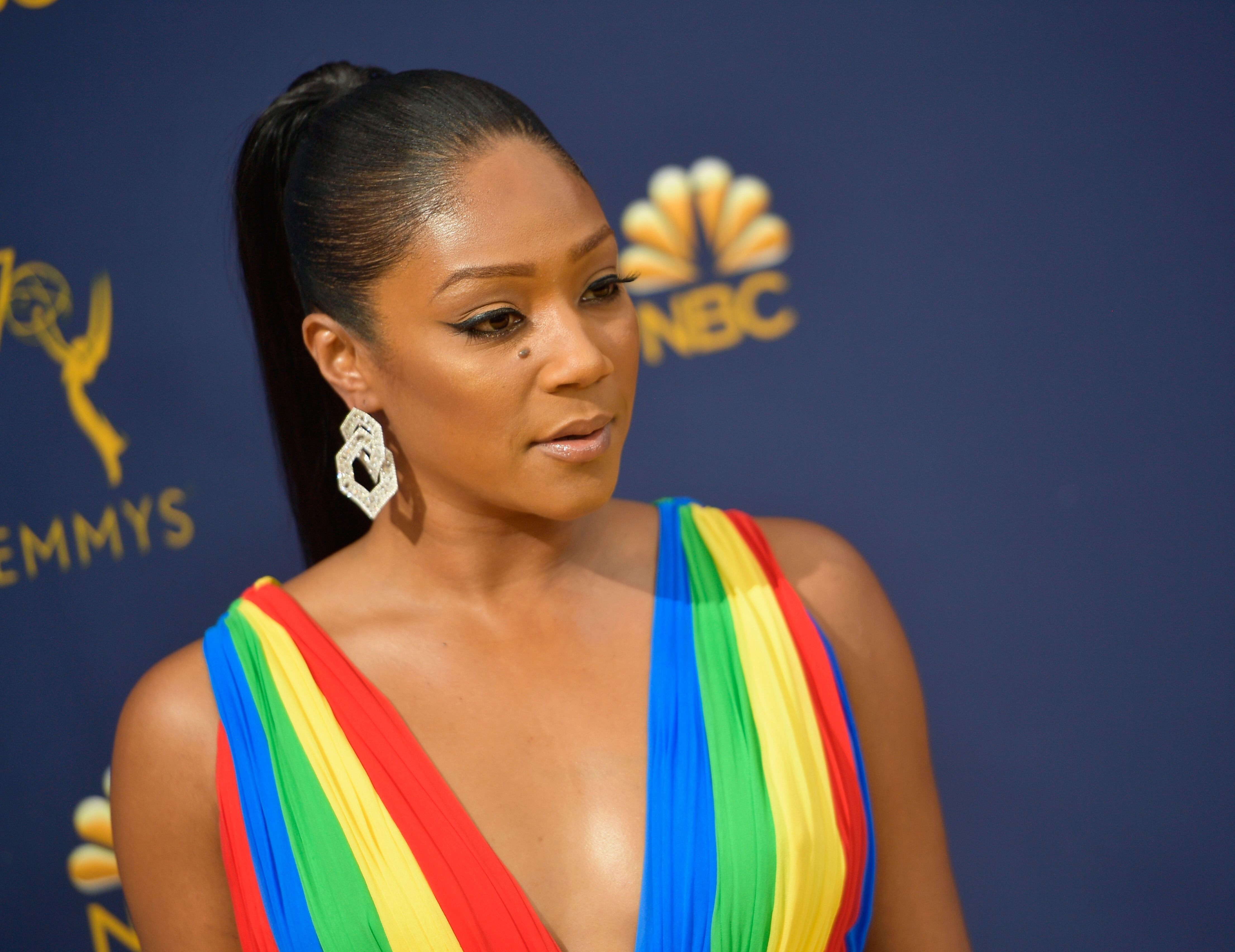 At the just-concluded Vanity Fair Oscars party, the comedienne was seen posing with Hollywood icon, Brad Pitt, and they were grinning from ear-to-ear.
The photograph brings to mind a joke Haddish cracked about two years ago at a show where she mentioned that she would be willing to step in if Pitt didn't find a new love interest after Angelina Jolie.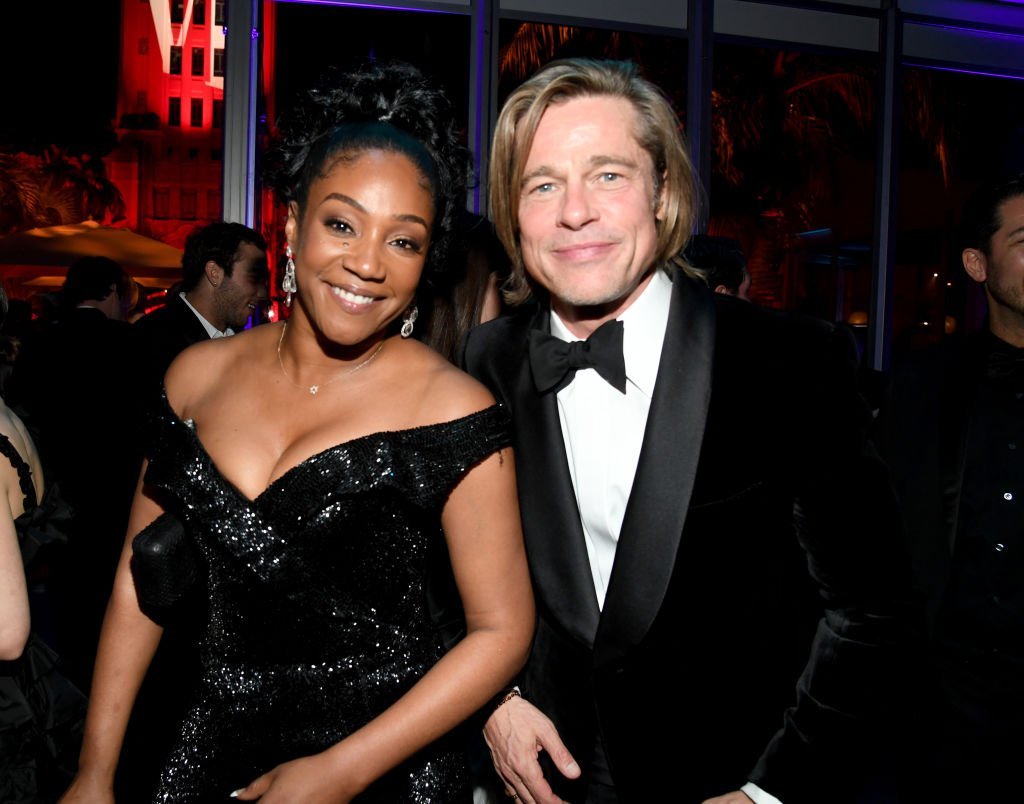 It seems she got part of her goofy wish as the two were seen having a nice time and being friendly to each other. Daily Mail reveals that the "Girl's Trip" star looked stunning in a sparkly black dress while her hair was styled in a curly updo.
Pitt was equally dapper in a fitting tuxedo while his hair was slicked back in his signature style. It was no doubt a dream come true!
Back in 2018, a YouTube video showed Kelly Ripa and Haddish enjoying a game of "Marry, Date, and Ditch" backstage where she made a reference to the "Fight Club" star.
In the viral clip, Ripa was seen asking the "Nobody's Fool" actress about her choice among George Clooney, Brad Pitt, and Javier Bardem. While answering the question, Haddish revealed that she once met the hunky actor on the elevator, saying:
"Oh, I just met [Brad] in the elevator! He said in one year, if I'm single and he's single, we're gonna do it. So you know what that means!"
This sent Kelly Ripa laughing as she asked why there was such an arrangement. To this, Haddish replied that it beats her imagination. However, Tiffany also made it known that she was skeptical about being with the star actor because of his large brood.
At the end of the game, the "Night School" actress concluded that she would date Brad Pitt, marry George Clooney and ditch Javier Bardem.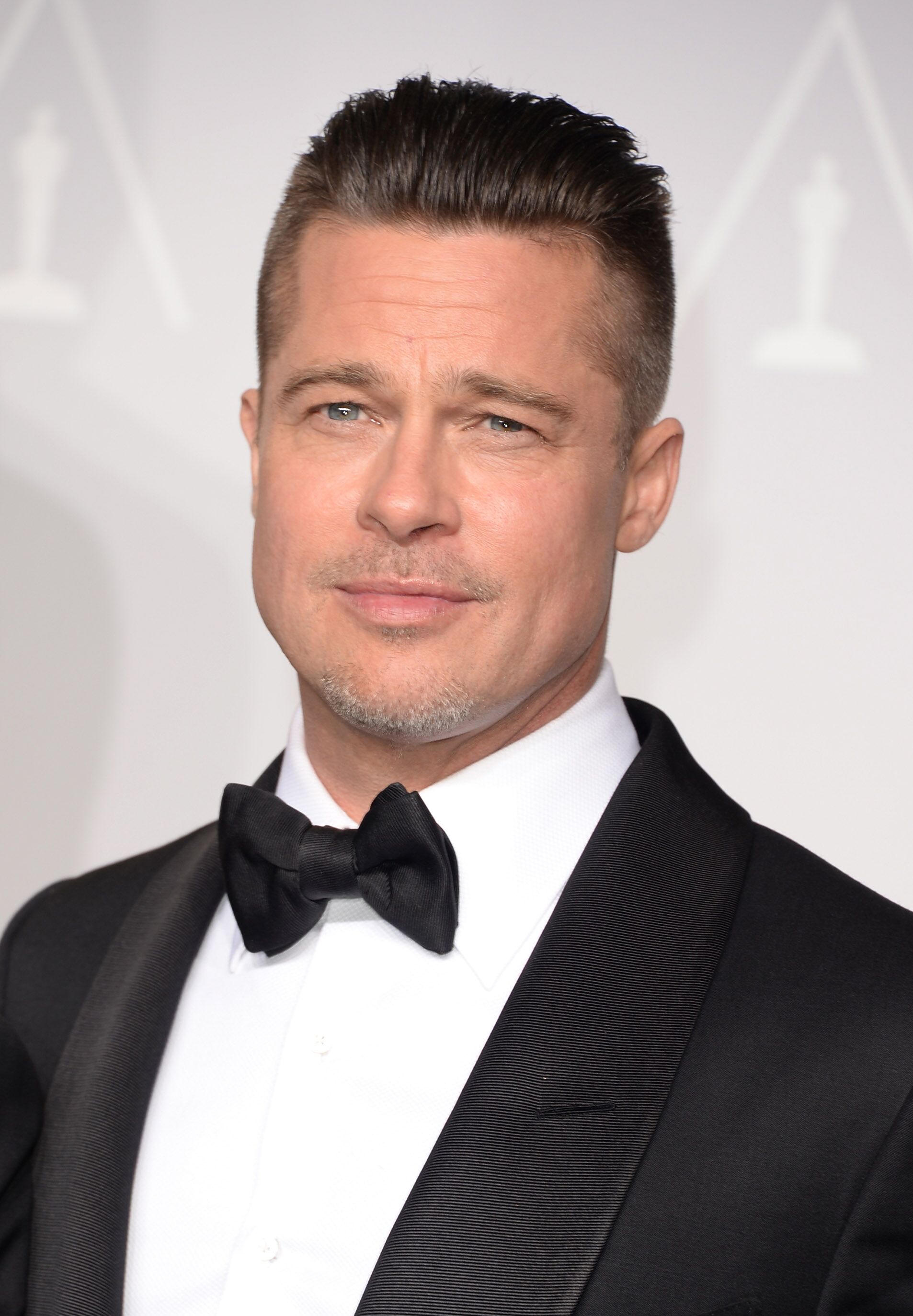 According to Cosmopolitan, Tiffany's 2018 joke had been about her marrying the TV icon and joining in his fortune. Toofab shares that earlier before the after-party event, Brad Pitt won his first Oscar's Award in the category of the Best Supporting Actor for his role in "Once Upon a Time in Hollywood."
While giving his appreciation speech, Pitt dedicated his success to his six children as he fought back tears.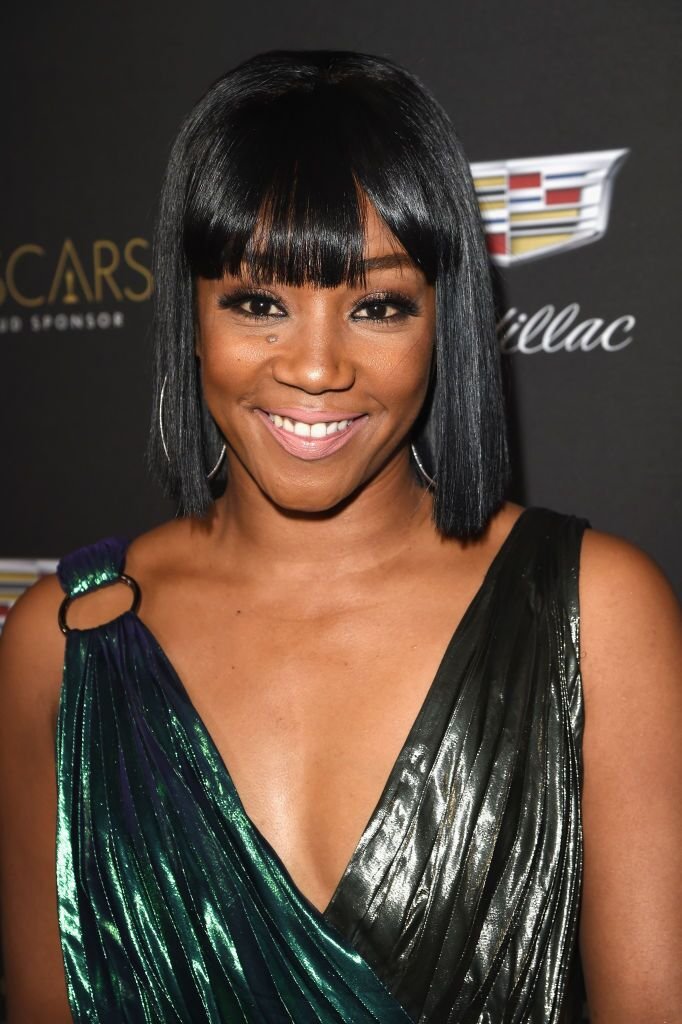 It was obvious that the star was smitten by his brood and when asked about his advice to his kids, the star made it known that he wanted them to follow their passion.