Tiffany Haddish Appears to Clap Back at Critics after 2020 Golden Globes Appearance as a Presenter
American actress and comedian, Tiffany Haddish, is not one to fall and stay down. The "Girls Trip" star took to Instagram to clap back at critics following her stage "bomb" at the Golden Globes.
Hollywood comedy star, Tiffany Haddish, "did a double" on social media with a new video showing off her awesomeness in a pink, flowing gown, while clapping back at haters for condemning her Golden Globes performance.
The forty-year-old appeared as a presenter on the Sunday night show, dishing out loads of humor while going about her presenting duties.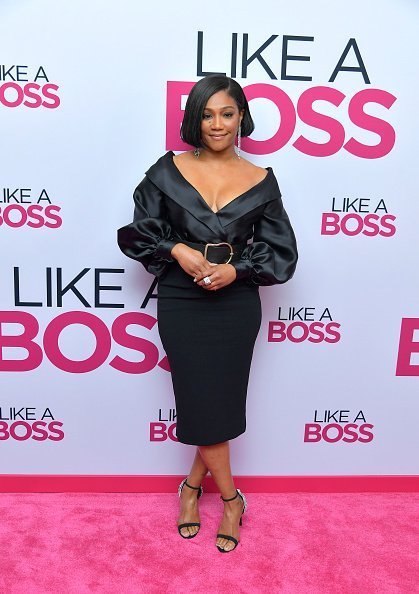 However, the star's attempt to spice up her presenting gig with hints of comedy met with criticisms from fans, who took to social media platforms to tag her act as "unfunny" and "embarrassing."
Notwithstanding, the actress bounced back in no time, responding with her dose of shading to critics and haters. Via an Instagram video, the actress fired back. "Here hater smell the roses," she began, and then added,
"I'm already on the next level."
The video showed the icon cat-walking out through a sliding door, with a bunch of roses in hand, which she threw at the camera before stepping out triumphantly in pink, flowing gown and a smile to go.
The "Night School" actress has dealt with her share of criticism this year, with several rumors flying around ranging from the Tiffany-isn't-funny movement to the tales of her pregnancy. Reacting to the later, she said:
"Look, I clap back when I'm on my cycle ok! If you see Tiffany Haddish clap back, know that she is not pregnant!"
The comedian also revealed that she held no reservations towards how far she could go with her jokes, whether or not they were considered offensive.
To conclude her post-Golden Globe interview, the 40-year-old thanked critics and those who established anti-Tiffany movements to protest her comedy skills, for the free publicity.
Many came to the star's defense, including celebrities, acknowledging that everyone was prone to blunders.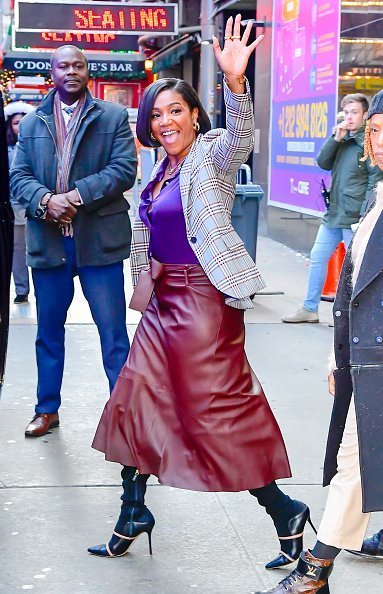 The actress's comeback comes days after she flunked at a stand-up stage performance, causing the audience to throw scathing remarks at her on stage, while others stormed out.
The stand-up was meant to serve as the kick-off to her "She's Ready Tour," but ended up a disaster.
The embarrassing video of the actress getting trolled on stage went viral on social media, and the icon has since owned up to her stage blunder, promising fans never to have a repeat of the incident.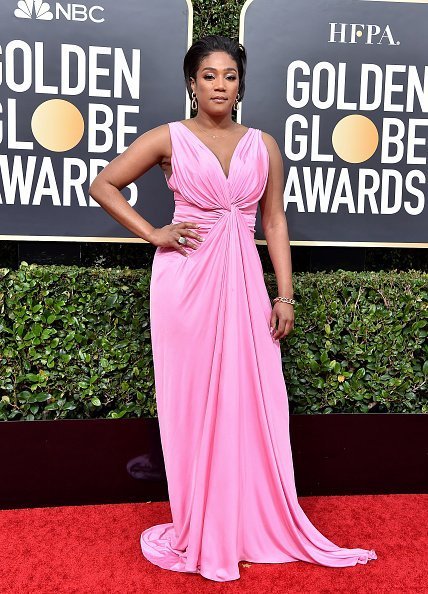 Despite the mass-trolling the clip aroused, many came to the star's defense, including celebrities, acknowledging that anyone is prone to blunders while sharing their past experiences of poor performances as well.
The actress came out of that with her head held up high, fully equipped with confidence and life as "she is ready" to blow minds this season.