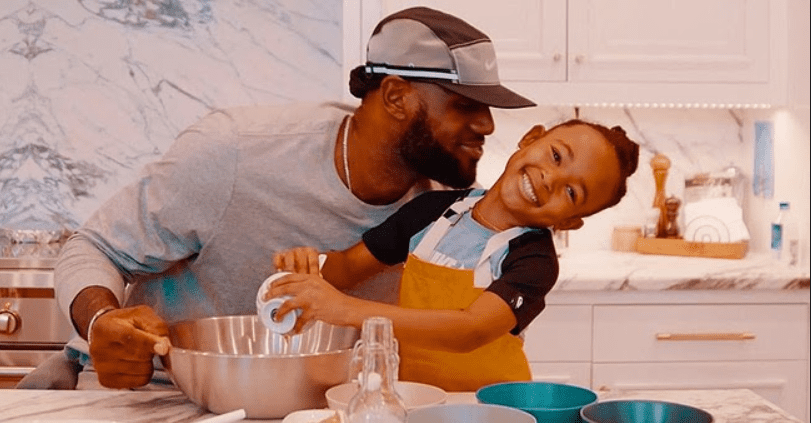 Instagram/allthingszhuri
LeBron James' 5-Year-Old Daughter Zhuri Has Her Own YouTube Channel — Meet the Little Cutie
Age is just a number for NBA Champion, LeBron James' 5-year-old daughter, Zhuri Nova James, who has her own YouTube channel.
Zhuri James might just be a preschooler, but the youngest of the James clan has a lot going on in her life, one of which is a YouTube channel.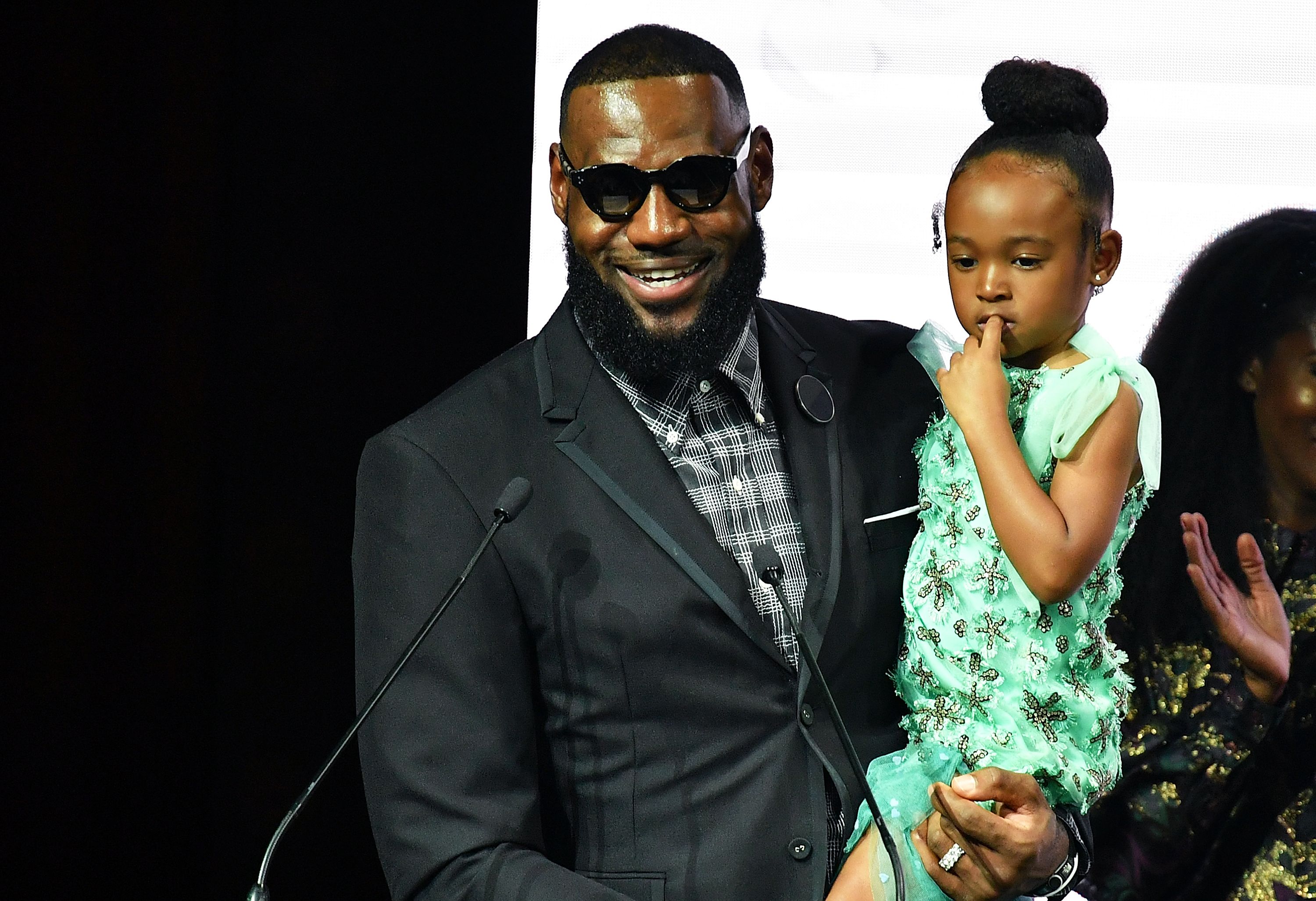 LeBron James, recepient of Icon 360 Award and daughter Zhuri James attend Harlem's Fashion Row during New York Fahion Week at Capitale on September 4, 2018. | Photo: Getty Images
On December 25, 2019, Zhuri took to her Instagram page to announce the launch of her YouTube channel slated for January 1, 2020, and it's been nothing but love and support for the 5-year-old, ever since.
LeBron James was a big help in getting the word out for his little girl's YouTube channel with a tweet on December 26, 2020.
A few weeks after her first broadcast, the preschooler could not contain her excitement as she posted a photo of herself on Instagram, urging viewers to watch out for her the latest episode of "All Things Zhuri," set to go live at 5 pm on that day.
According to Good Morning America, LeBron James was a big help in getting the word out for his little girl's YouTube channel with a tweet on December 26, 2020.
The impact of her father's influence was felt as GMA notes that her debut video already has over 144,000 views while the channel "All Things Zhuri" has over 30,000 subscribers in just one month.
CheatSheet recalls that the NBA star has been married to his wife, Savannah since 2013 and the couple has two sons, Bronny and Bryce, and a daughter.
Of all three kids, Zhuri often appears on her parents' Instagram account where their followers gush about how adorable she is.
Fans also think that Zhuri James has a lot of potential for success, judging by some of the comments under her debut video on Youtube. One of which reads:
"This RIGHT HERE…is how you put your children in a position to be successful EARLY."
This comes after Cleaveland.com reported that the 35-year-old basketballer will pay homage to Kobe and Gianna Bryant, who lost their lives in a helicopter crash on January 26, 2020, at the NBA All-Star game on February 16, 2020.
Before this, LeBron delivered a heartfelt post on his Instagram page, in which he vowed to continue Bryant's legacy.
When speaking with Los Angeles Times reporter Tania Ganguli, the proud girl-dad revealed that the league had asked him if he wanted his team to wear "24" or "2" for the All-Star game, and he chose the number 2. Ganguli explained James' reason for choosing that number in a tweet that read:
"He picked 2, the number Gianna Bryant wore. Why? 'Zhuri."
Zhuri James is LeBron's only daughter and the youngest member of his family, and no doubt holds a special place in her dad's heart.
Please fill in your e-mail so we can share with you our top stories!