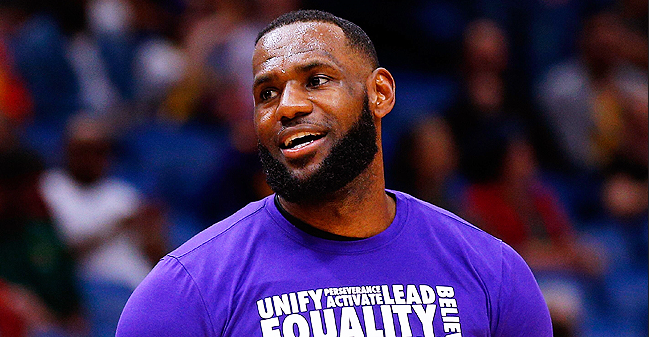 GettyImages/GlobalImagesUkraine
LeBron James Shares Adorable Photo of Daughter Zhuri Reenacting Things He Did on the Basketball Court
LeBron James' signature tongue out pose was recreated by his daughter Zhuri and the doting dad took to Instagram to share adorable images.
LeBron's daughter, Zhuri, is well known for being an Internet sensation with her funny gimmicks, which is often shared by her famous parents through social media.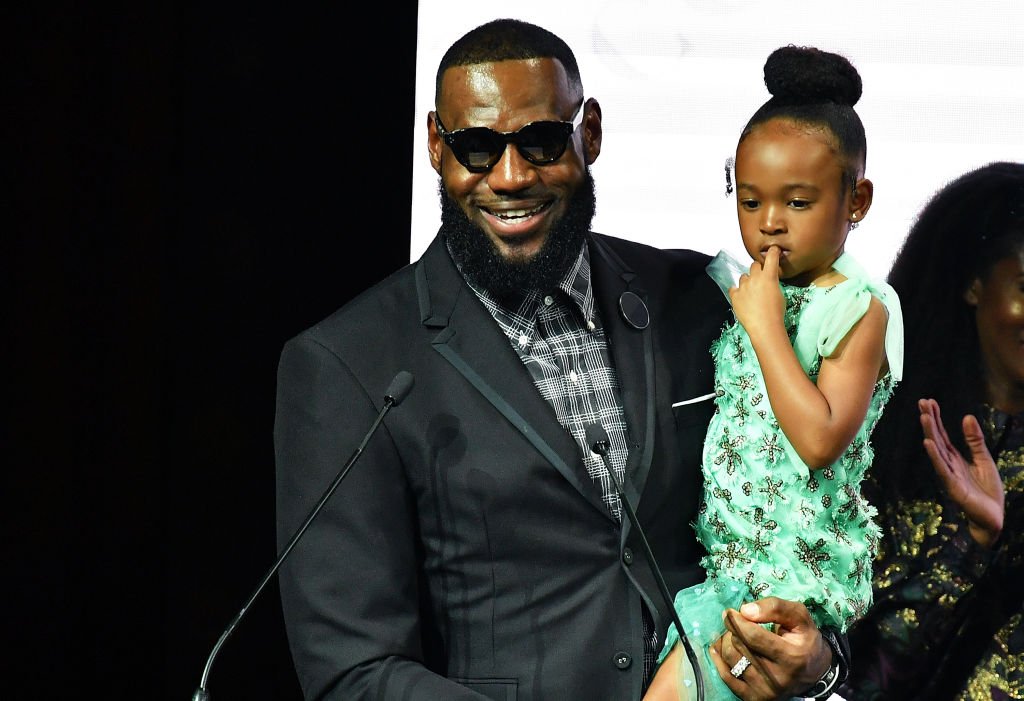 Athlete LeBron James, recepient of Icon 360 Award and daughter Zhuri James attend Harlem's Fashion Row during New York Fahion Week at Capitale | Photo: Getty Images
Once again, she's got internet users intrigued, and this time it was by reenacting a hilarious posture in which her father was captured over the week.
As seen in an image shared on LeBron's Instagram page, Zhuri was photographed laying flat on the floor while her tongue was stuck out, offering a perfect replica of her dad in the hilarious pose.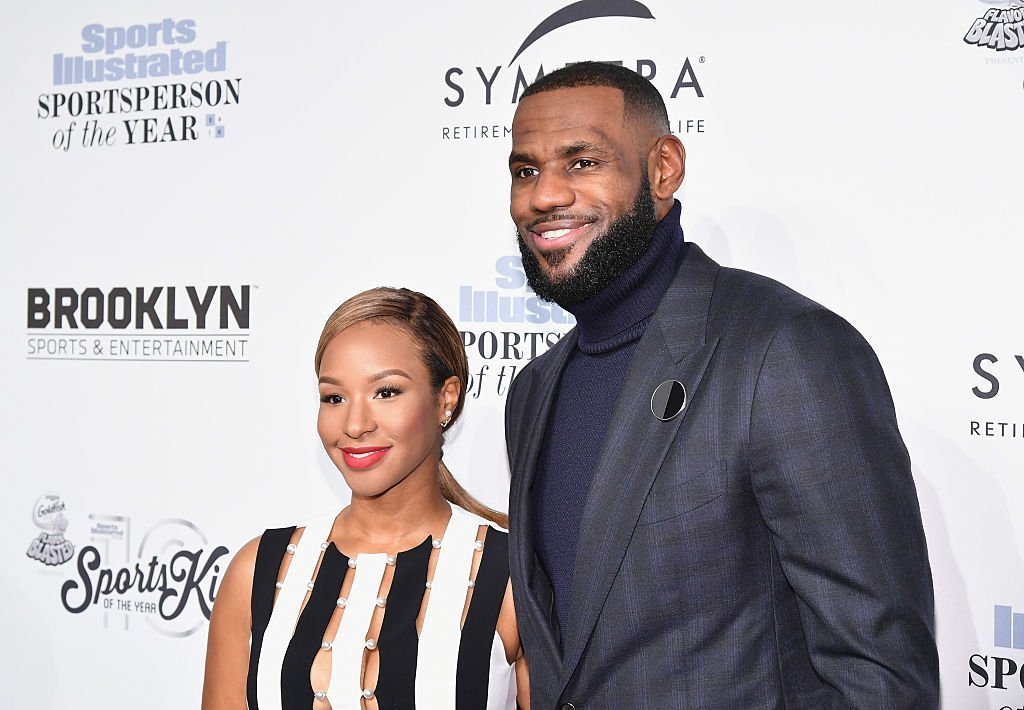 Savannah Brinson and Basketball Player Lebron James attend the Sports Illustrated Sportsperson of the Year Ceremony 2016 at Barclays Center of Brooklyn | Photo: Getty Images
The 5-year-old could also be seen rocking a plain top with prints at the front, grey sweatpants, and a multicolored pair of socks.
LeBron shared Zhuri's photo alongside his original photo of the scene and followed it up with a caption which
"What happens when my daughter stays up to watch daddy play in his games I end up getting pics of her reenacting things I may have done on the court!"
It was apparent the dad was thrilled, thus, ending the caption with a long list of smiling emoji. Intrigued fans also shared their thoughts in LeBron's comment section.
One person wrote that Zhuri " is the cutest", while another hailed the basketball star for being a great dad.
As revealed by Essence, Zhuri also previously made headlines after her mom, Savannah James posted a video on Instagram that showed the 5-year-old styling her for "a hot date."
As seen from the clip, which Savannah shared on her Instagram story and is now on Shade Room's Instagram, Savannah asked Zhuri what she had for her because her "stylist came in late," after which the little girl pulled out an all-black outfit.
When asked for the name of the outfit, Zhuri called it the "Black explosion."
The 5-year-old obviously has a lot of talents to show off, and career in the spotlight may be incoming. However, her dad will definitely have her future suitors and collaborators on the edge.
According to Hollywood Life, in a previous Instagram post, LeBron shared a photo of Zhuri alongside a protective caption which read:
"Loading up the clips right now as I type!! I dare you to try me when it comes to Daddy's Lil Princess Z!! Promise you it won't end well for you! ????. Ok now with that said she's BEAUTIFUL!! ✨ Thank you @mrs_savannahrj ?❤️ #ZhuriNova?."
Well, threats away, LeBron would definitely pass as an awesome dad, and little Zhuri is proof of that.
Please fill in your e-mail so we can share with you our top stories!