Jennifer Lopez Fans Create Memes & Joke about Stealing Oscar for the Star after 'Hustlers' Snub
Jennifer Lopez fans aren't here to play when it comes to their favorite singer and actress. They'll even steal an Oscar statue for her after the snub for "Hustlers."
On Sunday night, one short video clip quickly went viral and turned into a Jennifer Lopez meme thanks to the power of the internet. The 2020 Oscars will be remembered for that if nothing else. 
The clip in question showed two men carrying an Oscar trophy statue outside of the event. They walked fairly quickly, adding even more spunk to the memes that followed. Reactions are found below.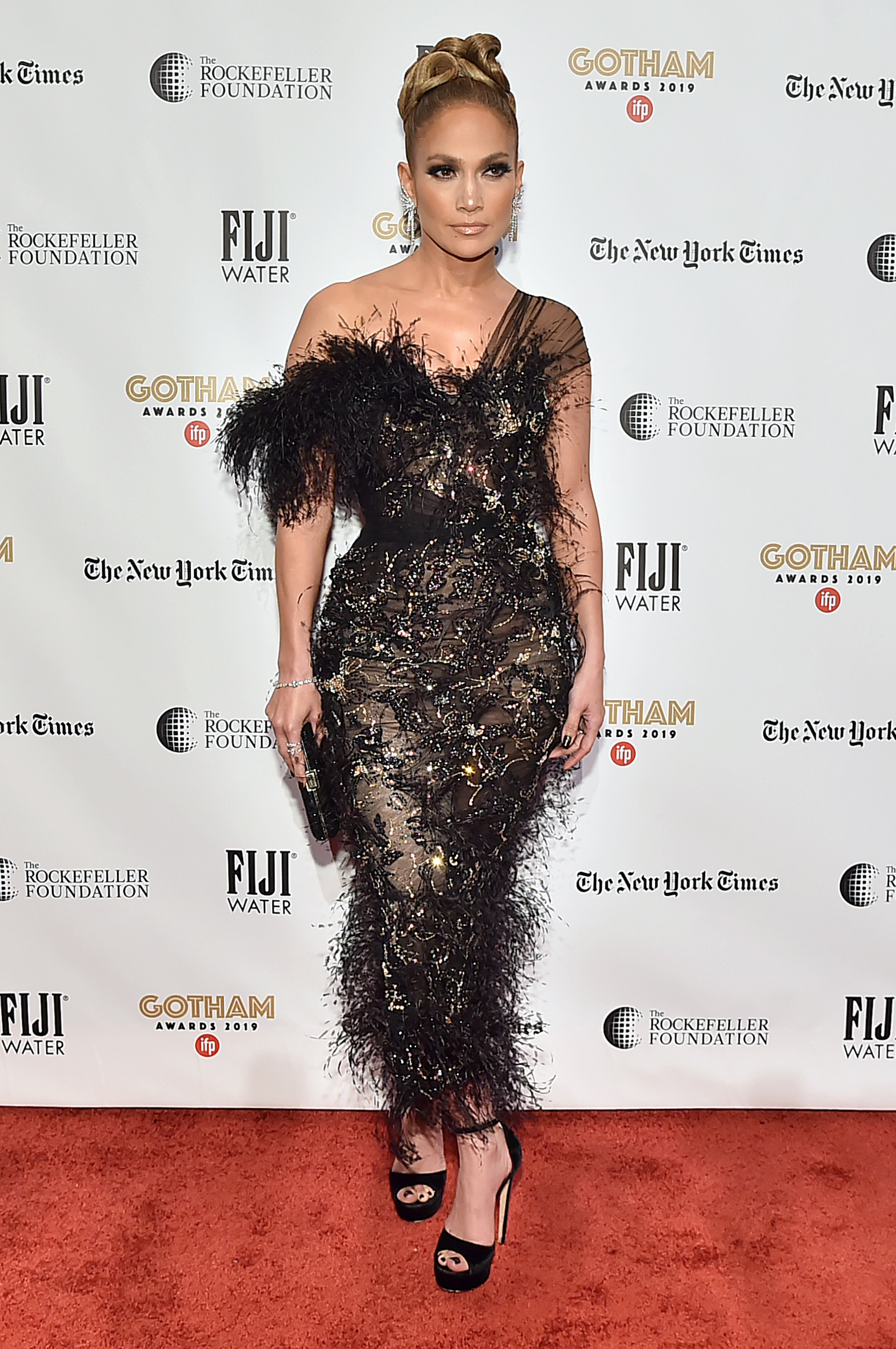 Lopez fans go criminal
Joey Nolfi retweeted the clip with the caption, "They're stealing it for Jennifer Lopez." Variations of his sentiments appeared in several other tweets that followed. 
THEY'RE STEALING IT FOR JENNIFER LOPEZ #Oscars
pic.twitter.com/sQg5hOmOME

— Joey Nolfi (@joeynolfi) February 9, 2020
One person said he was the one stealing the piece for Lopez for her late 2019 movie, "Hustlers." Another said Lopez herself was the red-handed thief of the large item. 
Me stealing an Oscar to give it to JLo for Hustlers pic.twitter.com/pnllKE3Axr

— Sam Stryker (@sbstryker) February 9, 2020
Lopez's Oscar snub buzz
Three weeks ago, Lopez's fans were furious to learn that the performer didn't receive a nomination for Best Supporting Actress for her role as Ramona in the popular movie. 
Instead, the list included Kathy Bates, Laura Dern, Scarlett Johansson, Florence Pugh, and Margot Robbie. Nonetheless, Lopez did get nods from The Golden Globes, the SAG Awards, and the Critics' Choice Awards.
I, for one, am ready to riot for J-Lo. pic.twitter.com/0reWolRf0E

— Anna Menta (@annalikestweets) January 13, 2020
Fans stick up for other stars
In addition to the outrage that came in joke form for Lopez, there were others who the public felt should have been recognized. There was Adam Sandler in "Uncut Gems" and Roman Griffin Davis in "Jojo Rabbit."
Both actors got their share of the same meme in their name. "Little Women" Director Greta Gerwig also had fans willing to go down the wrong path for her Best Director snub. 
Lopez stuns in dazzling gown
Meanwhile, Lopez showed up to the Oscars looking as amazing as ever despite her lack of a nomination. She doubled down at the Vanity Fair Oscar Party which came later. 
There, Lopez wore a v-cut spaghetti string glittery dress that featured a very high slit. She paired the piece with strappy silver pumps and accessorized with diamond jewelry. 
Lopez has not addressed the meme or her snub but, based on the awards season so far, she seems to be doing just fine after each one of them regardless of the outcome.