Jennifer Lopez's Fans and Other Celebrities Furious after the Singer's Oscar Snub for 'Hustlers' Role
Fans of singer and actress Jennifer Lopez were appalled to see that the "Hustlers" star had not been nominated for an Oscar this year. Fellow celebrities also came to her defense. 
After the full list of Oscar nominations was announced on Monday, people were in shock to see that some of their favorite non-Caucasian actresses had not made the cut. 
"Hustlers," which has been widely recognized so far, was among the top films that people noticed was missing. Fans of Jennifer Lopez, who played a prominent role in it, took to Twitter.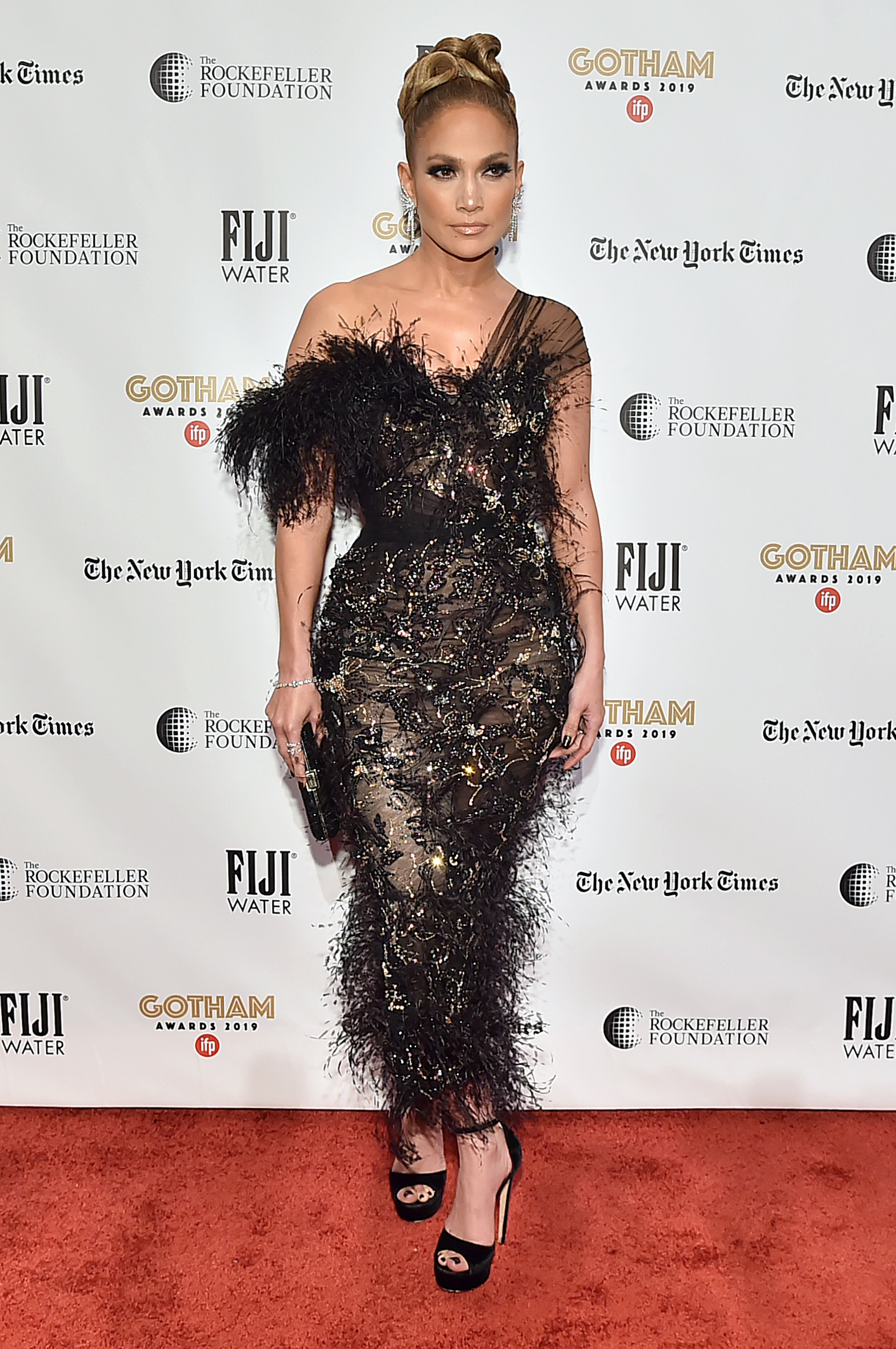 Lopez snubbed at Academy Awards
The singer's fans expected to see the 50-year-old nominated for Supporting Actress. Instead, the list included Kathy Bates, Laura Dern, Scarlett Johansson, Florence Pugh, and Margot Robbie. 
Lopez, who played the part of Ramona in "Hustlers," has seen a few nominations so far. The Golden Globes, Screen Actors Guild (SAG) Awards, and the Critics' Choice Awards all paid her a nod for her work. 
Of course, the Oscars is one of the four highly regarded major entertainment awards, consisting of the Emmys, Grammys Oscars, and Tony awards. 
I, for one, am ready to riot for J-Lo. pic.twitter.com/0reWolRf0E

— Anna Menta (@annalikestweets) January 13, 2020
Wendy Williams and Tyler Perry weigh in
While the dancer and singer has yet to comment on the news, fellow celebrities like actor Tyler Perry and talk show host Wendy Williams also voiced their anger. 
The #OscarNoms are such a mess like how are the director noms just male?? JLo didn't get nominated?? All the supporting actress noms are white women?? Only one PoC up for Best Actress?? The Farewell being snubbed like that?? Why am I even mad like this is surprising??

— 🌻fatima🧈 (@fatimafarha_) January 13, 2020
On Monday, Williams gave the academy a piece of her mind, saying: "Let me tell you something Jen, you were robbed. They robbed you purposefully because they are jealous of you."
Speaking to TMZ, Perry said, "I'm upset, man. J.Lo didn't get nominated — Are you kidding me?" The producer and writer also pointed to others he thought should have been nominated.
. @JLo was robbed! Wendy weighs in on Jennifer's #Oscars snub! #OscarNoms #jenniferlopez https://t.co/6GtLIgMfkR pic.twitter.com/OHrKPpP9Zx

— Wendy Williams (@WendyWilliams) January 13, 2020
Other notable women of color 
Nora Lum, known professionally as Awkwafina, was expected to get nominated for her part in "The Farewell." Additionally, fans of Lupita Nyong'o also anticipated a nod for the thriller, "Us."
For many, all this showed a distinct lack of diversity. The three women were among many fans' favorites for the year. Writer Alex Jung attributed racism and sexism to the Lopez Oscars snub. 
i genuinely think not nominating j lo is rooted in racism and sexism about the kinds of performances the oscars deem worthy of praise doNOT @ me

— E. Alex Jung (@e_alexjung) January 13, 2020
So far, Lopez has not won any awards for her performance. The Screen Actors Guild results are still pending. Still, the Oscars nominee list overall lacked people of color. 
One black woman nominated
As one fan noted, a single black actress, Cynthia Erivo, was nominated for her role as Harriet Tubman — which many fans also took issue with, while no female directors were recognized. 
I don't know why I still get my hopes up about the Oscar nominations. NO love for Jennifer Lopez, Queen & Slim, or any female directors. And the only Black actor nominated was for...you guessed it: a slavery movie. And they had Issa Rae and John Cho present to...distract us?

— Arianna Davis (@ariannagdavis) January 13, 2020
Fans saw no excuse for the academy's blatant move, with some even dragging the performances of the white women who were nominated for their roles.
Lopez wasn't eager to see list
Ahead of the nominee list, Lopez spoke to ET on the red carpet at the 45th Los Angeles Film Critics Association Awards Ceremony. She called the award events a "thrill." 
waking up to jlo's oscar snub is... ominous

— Tyler Coates (@tylercoates) January 13, 2020
However, when asked if she would be waking up early to see if she was nominated for an Oscar, the actress passed. "No, no, no. No. No. Call me when it's over," she said. 
At the time, Lopez insisted that regardless of whether she was nominated or not, she won't be complaining. Besides being a bit sore from rehearsals to work as a stripper in the film, her life is full. 
She got emotional for SAGs nomination
Back in December, the actress got emotional when she reacted to her first-ever SAG Awards nomination. Holding back tears while working out, she spoke about her love of acting. 
She also encouraged other struggling actors not to give up and thanked viewers and the SAG Awards. Lopez should also not give up, as there are many more awards shows ahead.