Ice-T's Wife Coco Austin Shared Video of Her Oscars Viewing Party with Daughter Chanel in Her IG Stories
Ice-T's beau, Coco Austin, showed her fans on Instagram how her family supported the Oscars by watching from home even though they were absent from the event. 
The model and onscreen diva had fun sharing the details of what went down in her household as they all enjoyed the viewing moment onscreen.
Her 4-year-old daughter, Chanel, whom she shares with her husband Ice-T, seemed super excited in her all pink attire and a matching colored butterfly-themed head ribbon.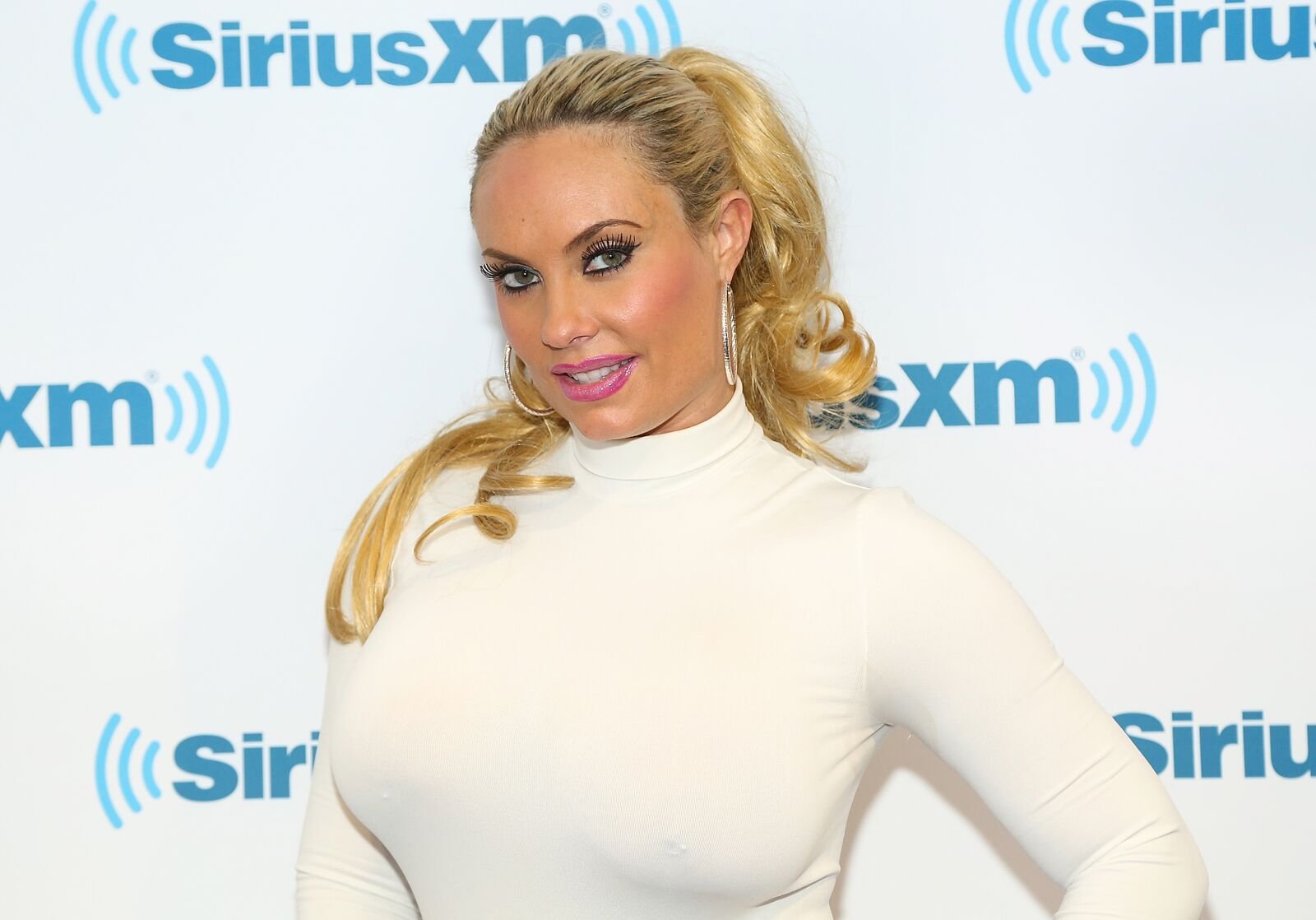 A series of uploads showed Chanel perfecting her dance skills as she practiced some dance moves. Another showed the little girl fixated on the T.V. as actor Joaquin Phoenix bagged his Oscar for his feature in "Joker." The post read:
"We have been rooting for "the Joker." Our fam loves the movie, including Chanel."
Speaking of the family is one of Coco's favorite engagements when she's not flaunting her daughter, then she's speaking highly of Ice-T.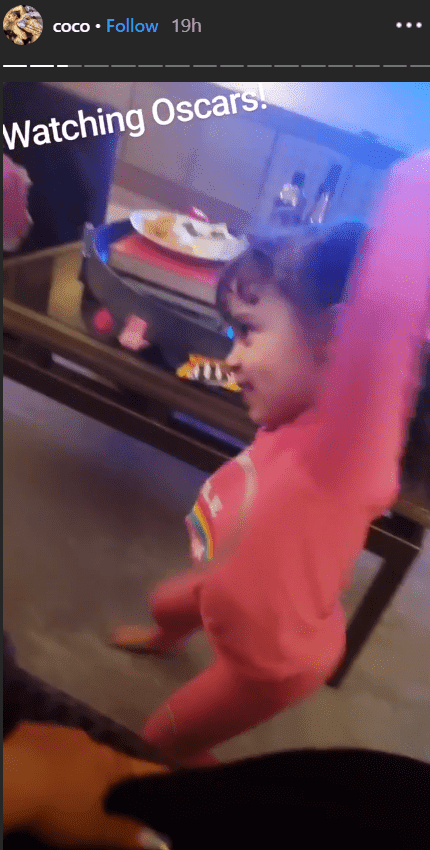 During their 16th wedding anniversary, Coco took to the gram to celebrate her love and also posted an eye-catching message stating how she and the rapper husband met, establishing her love for him online.
Ice-T's daughter paid the bills with a credit card, which she pulled from her purse.
It so happened that it was during the production of the entertainer's first film, that the pair met and eventually fell in love. They waited a few years before welcoming their little princess.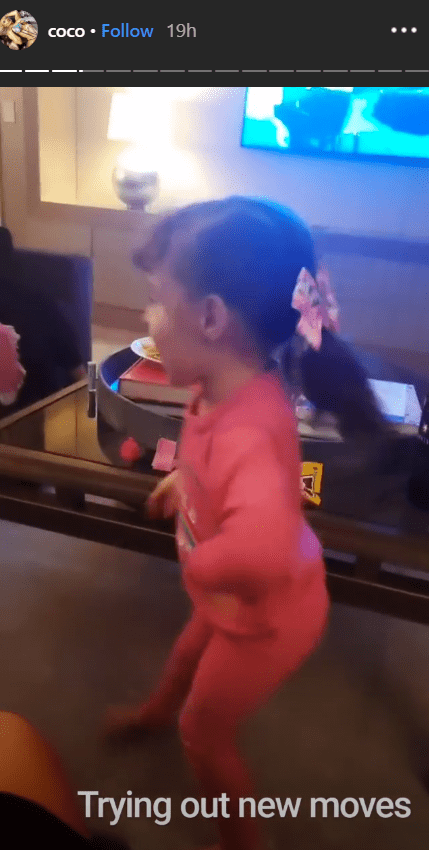 Their only child together has made them bond more than ever, and the family spends quality time on vacations. During one of their trips to the beach, the 40-year-old confirmed that she made friends with some colorful parrots. She wrote:
"Met some new friends on the beach."
Chanel's mother posted some pictures from a visit to the set of "Law & Order: SVU," which her father features. The young girl seemed elated to be in the midst of other actors as the images uploaded saw her in a wide-eyed smile.
The career choice their daughter will make is uncertain, but as a child of two entertainers, it could mean that her decision as an adult on her profession will be influenced by her parents'.
Chanel may also decide to do things her way, just like she did when she went out to shop with her mother a few months ago.
Ice-T's daughter paid the bills with a credit card, which she pulled from her purse. Insights on what the reality T.V. star's family does is usually updated to her social media, a gesture that Coco likes.