Dennis McKinley Takes Daughter Pilar Jhena to Swim Lesson Amid Relationship Drama with RHOA Star Porsha Williams
Former NFL star, Dennis McKinley, enjoy a special day out with his daughter, Pilar, as they bonded over swim lessons in new Instagram video.
Dennis McKinley is getting the hang of being a dad, without being daunted by the ongoing relationship drift with his partner and mother of his child, Porsha Williams.
The former American Football star took to Instagram to share a cute video of himself and eleven-month-old daughter, Pilar Jhena playing splashes in a pool as they attend swimming class together.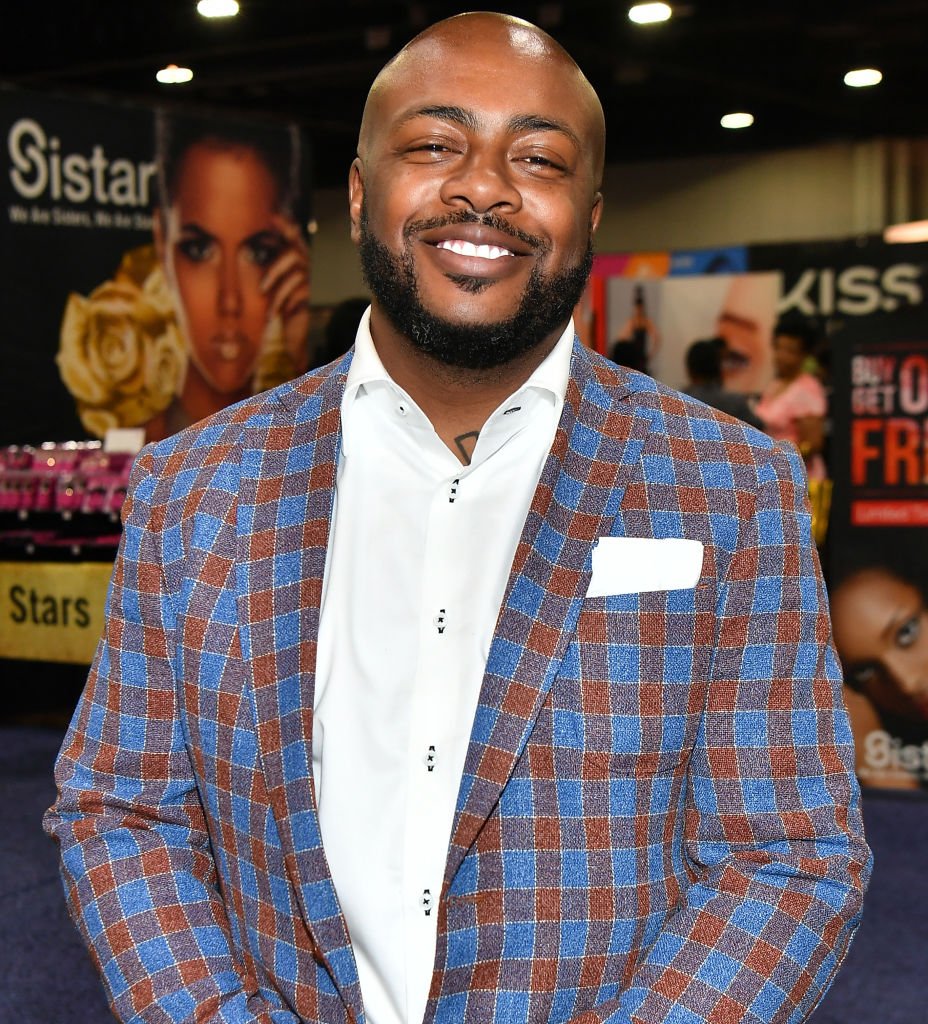 The video showed the 43-year-old athlete, putting his daughter through the lessons with both immersed in a shallow pool. The father-daughter pair looked adorable as the star helped his little girl master the leg works. 
In another clip, the NFL star was seen holding his tot over water as he helped her navigate the pool while hanging on to a floater.
In the next, the icon joined the other parents and kids in the class as they watched the instructor demonstrate with a toy frog. Captioning the post, the father of one wrote:
"Swim class with daddy!"
Remarkably, Dennis was the only male parent among the lot, which made it all the more adorable to watch the father-daughter display of cuteness.
Most fans commended the dad for assuming the role in his wife's stead while gushing about the cuteness of the little mermaid and her pink hat.
The fun demeanor with his tot was in contrast to the aura around the football veteran when he reacted to his fiance's assertion that their sex life suffered because of the hurt of knowing he cheated on her.
In this week's episode of "The Real Housewives Of Atlanta," titled "Hot Tea With A Side Of Cookies," the duo turned to couple's therapy to address the issues plaguing their romance.
The 38-year-old actress revealed that despite loving her partner, who cheated on her while she was pregnant with their daughter, there was always a "block" because of the hurt. In his defense, the 43-year-old retorted with a hint of anger:
"I'm not the only one that got to do some work. I can't read her mind."
This comes days after the toddler captured media attention in several pictures shared by her mom on social media. The photos left fans gushing about the remarkable resemblance of the 11-month-old to the former NFL player.
The television personality, Porsha also shared a video of her daughter having fun with other kids at the play center of a beauty treatment salon.
With two dotings, soon-to-be-wed parents, PJ's life growing up would undoubtedly be filled with unmatched adventures.