Christopher Meloni from 'Law & Order' Met His Wife Sherman Williams on Set and Has Been Married for 24 Years
The couple met on the film set where Chris worked. One day Sherman came to work riding a motorcycle and he knew that was the girl he had to meet.
Best known for his role as Elliot Stabler in the TV series "Law & Order: SVU," in reality Christopher Meloni has nothing to do with his character. The way he met his wife proves it.
In 1986 Meloni worked in Los Angeles on an HBO production when the production designer arrived and stole her heart. Although they went on one occasion, she had a boyfriend. Meloni returned to New York and for a while did not know about Sherman.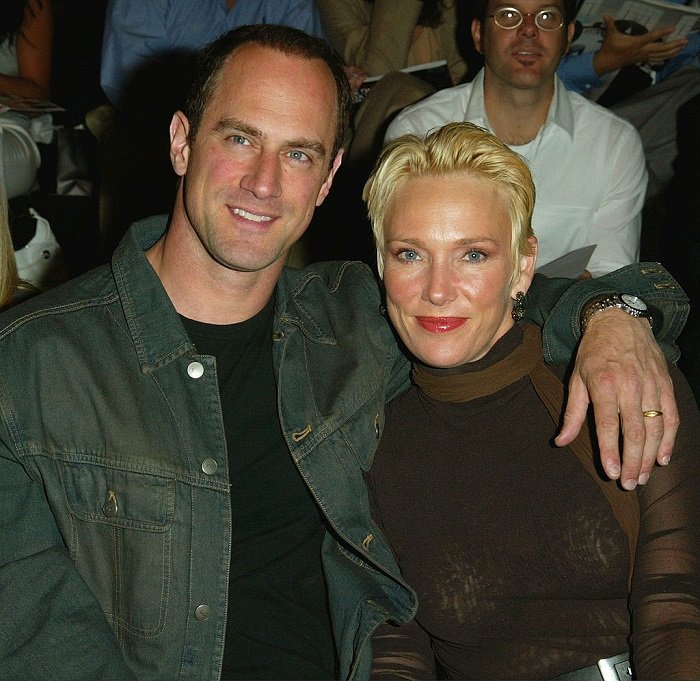 NEVER QUITS
A couple of years later, he returned to Los Angeles and met her again. Sherman Williams was still the way he remembered her: nice, smart and sexy, but she still had a boyfriend. Things would not be easy between them.
More time passed and Christopher met Sherman again, this time they went out and she took him to three different parties. At the end of the evening, Sherman concluded that with him he could go anywhere and feel comfortable.
Christopher did not give up. It took him two years to start dating and six more months to live together. It also took him four years to convince his girl to say "yes, I accept." They celebrated the medieval-style wedding on the beach, in Malibu, California, and drink tequila shots to seal their love.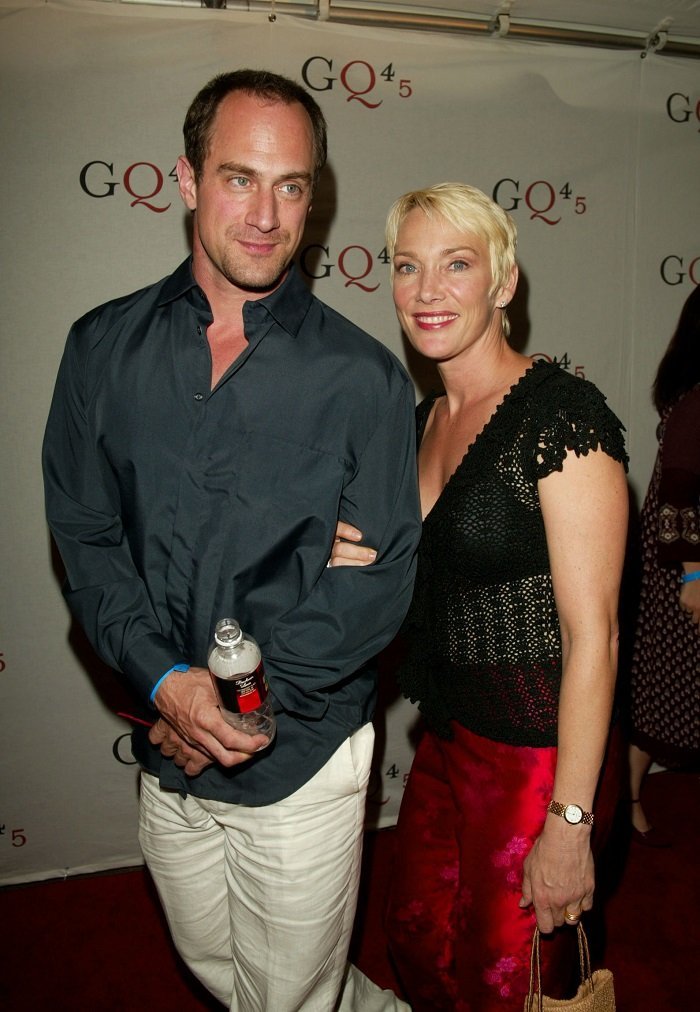 MARRIAGE
The first years of marriage were flying from coast to coast. Sherman continued in Los Angeles, while Christopher proceeds his career in New York. However, the couple made an unwavering deal; they would never spend more than three weeks fall apart.
This worked well until the children arrived. In 2002 Sophia was born, the firstborn of marriage and Sherman made a difficult decision: leave the west coast and move to the Big Apple. Christopher was clear that he needed money to raise children and have a family. Work was his priority.
SOLID CAREER
With an amazing natural actin talent, Chris participated in a variety of titles "Runaway Bride," "Harold and Kumar Go to White Castle," "Wet Hot American Summer," and the "HBO prison drama Oz." The NBC producers noticed in it and they offered him a part in "Law & Order: SUV."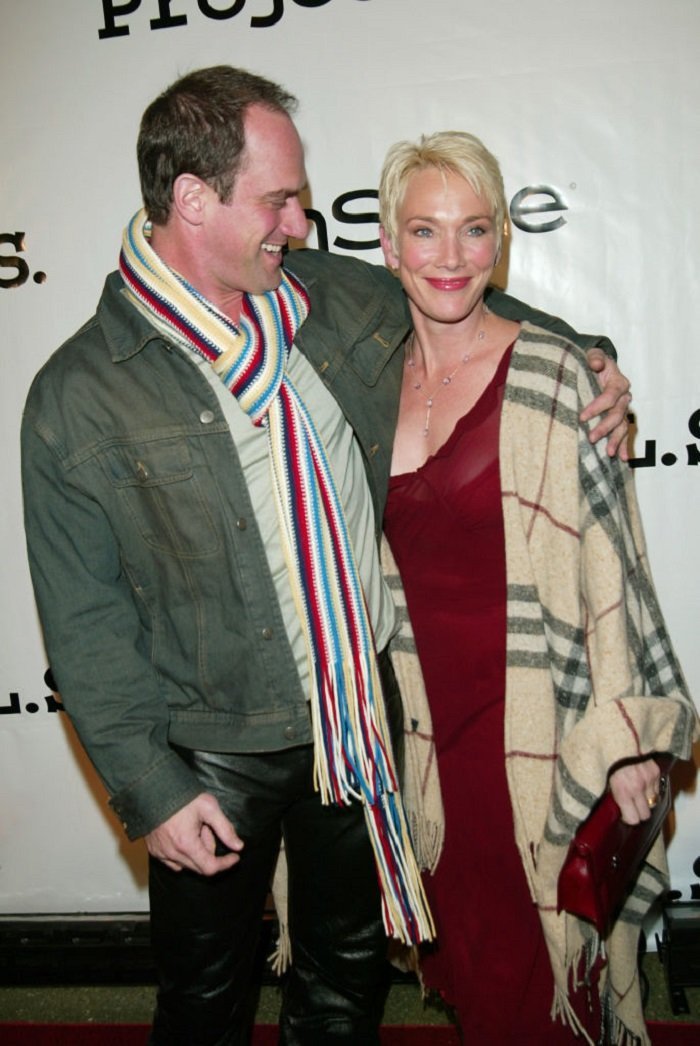 This program is the jewel of the four that make up the "Law & Order" franchise. Fortunately, this paper brought prosperity to the couple. The Meloni's enjoy an extraordinary and luxurious apartment in New York, a property in Connecticut, travel, and freedom for Sherman to explore the painting.
FAMILY MATTERS
A fair compensation, since the production of Law & Order: SVU, kept Christopher five to six days a week busy filming 14 or 15 hours a day. But the actor was very clear, what is really valuable was waiting for him at home.
And it is that Christopher loves his children with all his heart. They give the actor joy in the heart. In addition to Sophia, the couple has another child born in 2004, a boy named Dante. There is also Sherman, who is neither demanding nor demanding as a wife or as a mother.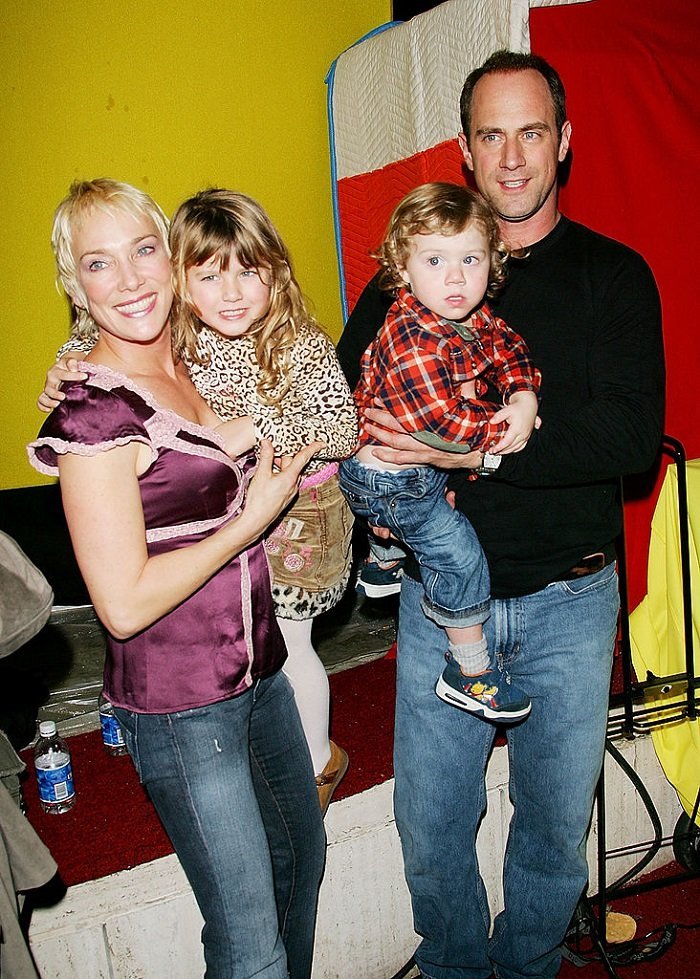 DECISIONS
The couple has stayed together for more than two decades, in addition to chemistry and good luck, they agree that the decisions they have made each day have been decisive in the good form of their marriage.
And it is that each couple has to decide how much drama they want in their lives. Christopher knows because he has starred in a show where the drama was plentiful in each episode. He is not a fan of the complicated, a huge amount of energy is spent and people become addicted to drama.
PRESENT
The years pass and the children are no longer young, Sophia is a university student and in her social media, she shares photos of important moments of her family life, just like her parents. Dante, meanwhile, is a 15-year-old boy, not as communicative as his parents and sister.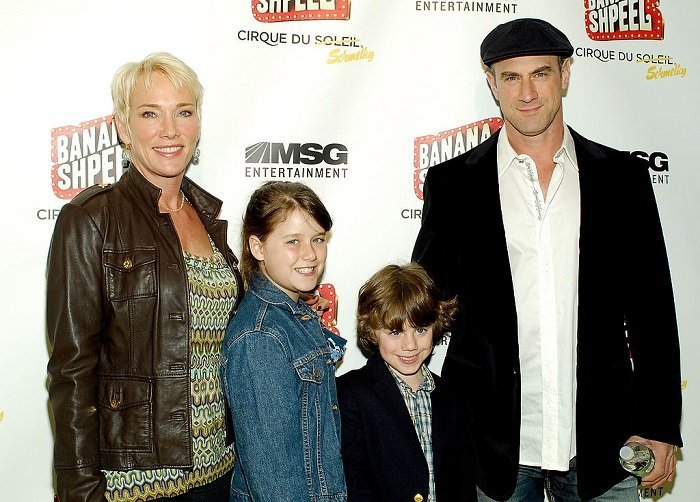 Chris said goodbye to the Elliot Stable character he played for 12 years, but the word withdrawal is not in his mind. He has played different roles at this time, including "True Blood" and "Man of Steel," "Happy!" Meanwhile, he has returned him to his roots in comedy.
Sherman has rediscovered her love for creating art, launching in 2017 her own website where he shows his original works painted in oil. Her husband Chris defines himself as her biggest fan, and promotes her wife's beautiful art on social media, and also photos of her beautiful wife by her side.
The union of this couple gives hope to the new lovers in the entertainment world. You can have a successful marriage and succeed on TV. You just need to make the right decisions, respect, space, trust, and freedom. That is their secret, and because of the smile on their face, it seems to work.