Lauryn Hill and Rohan Marley's Daughter Sarah Is All Grown and Has an Amazing Voice like Mom
Lauryn Hill and Rohan Marley's daughter Sara is all grown up and has discovered her passion for singing just like her mom. 
Sara's proud dad, Rohan Marley, shared a video of Sarah singing beautifully on Instagram, resembling her mom's amazing voice. 
"BLESSED EARTH STRONG MY AMAZING PRINCESS [Sara Marley]. I love you so much and you're just so wonderful."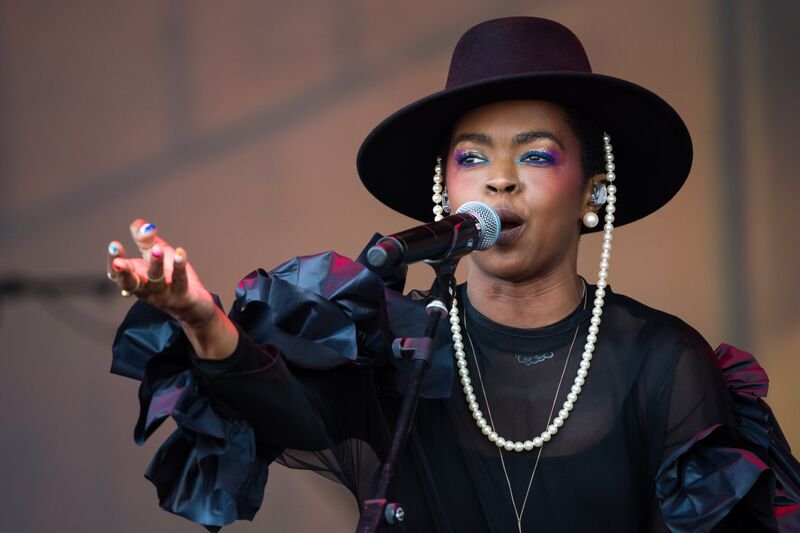 THE GLUE THAT KEEPS THEIR FAMILY TOGETHER
Through Marley's Instagram post, it seems his daughter's music doesn't only bring joy to him, but it's actually something that unites their family and keeps them together. In the caption of the video, he shared further:
"Your pure heart resonates within all your siblings.. You are the family glue.. keep be a free thinker and live as you see love... I LOVE YOU..."
A KNACK FOR SINGING JUST LIKE HER MOM
This isn't the first time Sara's sang in public, as she usually joins her mom on YouTube as they sing on different occasions. She is one of Lauryn and Rohan's six children. 
Lauryn Hill was once one of the most popular musicians in the world, but soon after disappeared from the spotlight for a while.
REMEMBERING LAURYN HILL'S ONLY ALBUM
Lauryn is best known for her 1998 album "The Miseducation of Lauryn Hill," her only studio album to date. The album earned an approximate $40 million, and it went eight-times platinum in the US alone. 
She then began getting roles for movies such as "Charlie's Angels" and "The Bourne Identity," as she was first a TV star before becoming a singer. 
TRYING TO REVIVE HER CAREER
Lauryn Hill was once one of the most popular musicians in the world, but soon after disappeared from the spotlight for a while. After trying to revive her musical career multiple times, she's still been trying to get that one breakthrough gig to put her back in her prime. 
In 2001, she performed in MTV Unplugged 2.0, performing alone and with damaged vocal cords. She then decamped to Miami to try and record a second solo album to no avail. In 2013, she released a single called "Neurotic Society," just two days after she was imprisoned for three months for tax evasion. 
⬇️Today in Hip-Hop⬇️

Lauryn Hill is released from prison after serving three months for tax evasionhttps://t.co/IFBrkSkHZw

— XXL Magazine (@XXL) October 4, 2018
ISSUES OUTSIDE OF HOLLYWOOD
Previously, she was also in court after claiming her cousin owes her over $70,000 and hasn't paid her since the court order she filed in 2018. 
Lauryn's cousin Gerald borrowed a $65,000 loan from her, which he agreed to pay off without interest in September 2017. Now, a judge ordered Gerald to pay a total of $72,886.62 to cover for all costs, but up until today, she is waiting to be paid.