Danielle Busby from 'OutDaughtered' Shares Photo of Quints Enjoying Monster Jam in Matching Outfits
The Busby children enjoyed a family day out! Their mother, "Outdaughtered" star Danielle Busby, shared an adorable photo of her little girls in matching outfits while watching Monster Jam.
Danielle and her six children enjoyed the Monster Jam show in NRG Stadium, as shown in a photo she shared on Instagram. They all donned yellow shirts and tattered jeans, giving cool girl vibes at the motorsport event.
"Who would have thought! Six girls loving the @monsterjam!!! Seriously having so much fun!" Danielle captioned her post.
HEALTH-CONSCIOUS FAMILY
Danielle is focused on raising her daughters well, along with her husband, Adam. She admitted that having children was not part of her plan but, now, she wants to give her children their best lives. 
She strives to be fit and healthy. She does workouts at home and makes sure her family is on a healthy diet, as reported by TV Show Ace.
Danielle said that there are days she is really able to get away and go to the gym. However, as a mother of six, it doesn't happen too often, so she tries her best to do workouts at home.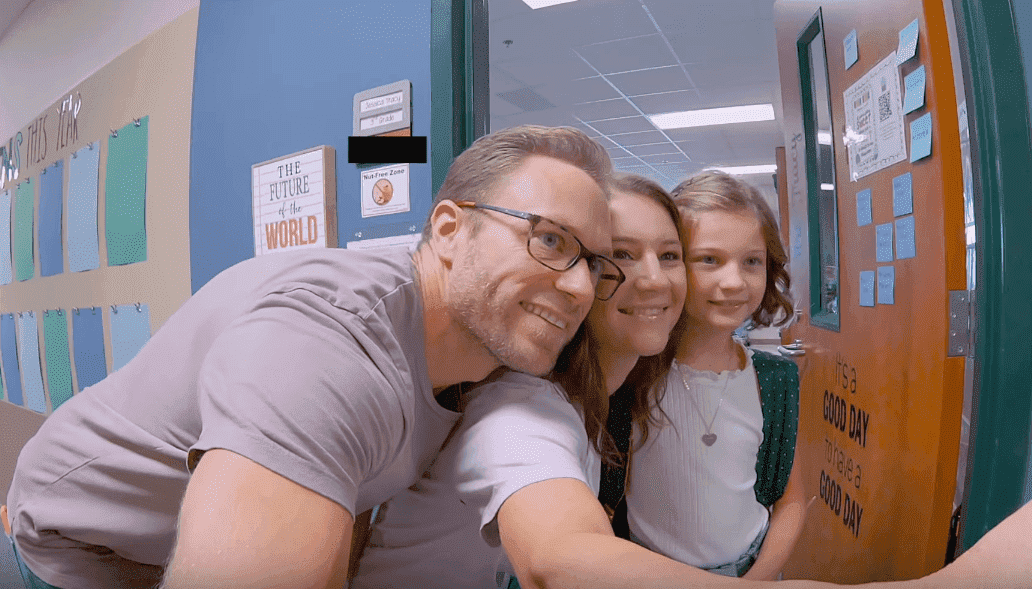 DIFFERENT PERSONALITIES
Now that her children are growing up, Danielle said each of their personalities is beginning to show up. She can even tell now whom each of the quintuplets would pick a fight with among themselves.
Of the six, she noted that Riley and Olivia have opposite personalities and will probably clash with each other. The rest of her daughters have displayed shyness and independence, as reported by Cheat Sheet.
Adam recently posted on Instagram that his daughters were down with flu.
PARENTING SKILLS TESTED
Danielle said Riley has displayed naughtiness while Olivia is the funny and goofy one. She added that both of them are testing each other's boundaries.
The Busby couple carefully looks after the health of their children. But recently, their parenting skills were tested when the quintuplets got sick with flu, except for their eldest daughter, Blayke.
Adam recently posted on Instagram that his daughters were down with flu. He had sleepless nights as he took care of his family.
He sought help from a doctor and brought them for a medical check-up. Medicines were provided for their recovery.
Danielle and Adam's shared parenting skills showed true dedication to their family. Before they had a family, Danielle shared how Adam failed twice during their dating stage.
According to TLC, Danielle and Adam became parents to the first-ever all-female quintuplets born in the United States of America in April 2015.