Paula Kelly's Final Years before the 'Night Court' Star's Recent Death at the Age of 76
"Night Court" star, Paula Kelly, recently died of a health condition at 76. Before her death, the actress lived a fulfilling life, despite the ailment that plagued her in her final years.
American actress, dancer, and singer, Paula Kelly, shone in her lifetime as the dancing star of the 1969 film, "Sweet Charity" before getting her gig on the NBC '80s sitcom, "Night Court."
The world lost a rare gem on Sunday, with the death of the icon who succumbed to her struggle with obstructive pulmonary disease. As announced by her family publicist, the legend died in Whitter, California.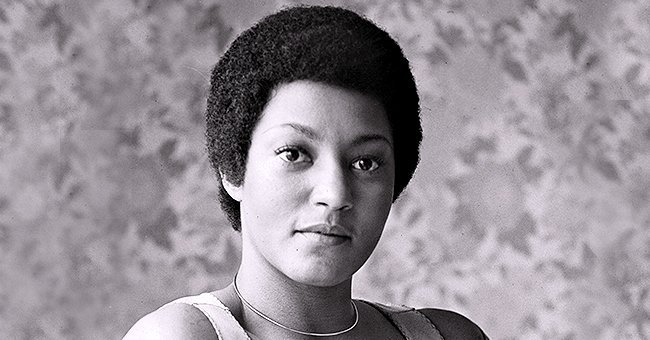 Born in October 1943, to a Jazz singer and his wife, the dancer made her way in showbiz, starring in several movies, television, and Broadway, as well as winning hearts as a songstress.
She won her several awards and nominations, including an Emmy nomination for her roles on "Night Court" and "The Women Of Brewster Place." Notwithstanding, Paula knew which brought her the most satisfaction. She once revealed:
"The only time I feel complete expression is when I'm dancing. Then I have no problems, no worries, no hangups. I feel I could do anything in the world."
Rest in peace, Leggy Peggy.
Or, as I knew you, Betty, the Satin Doll.https://t.co/12amA8hvzf

— Marsha Warfield (@MarshaWarfield) February 9, 2020
Kelly's dancing prowess won her the London Variety Award for Best supporting actress for her run on the musical, "Sweet Charity," as Helene, the brown-skinned taxi dancer at the famed Fandango Ballroom.
In addition to her pacesetting roles, the late singer also made appearances in "The Andromeda Strain," "Cool Breeze," "Top Of The Heap," "Uptown Saturday Night," "St, Elsewhere," and "The Golden Girls" among others.
The Juilliard Academy Alumnus spent her early years in New York City Harlem, where she attended the Fiorello H. LaGuardia High School Of Music And Arts before proceeding to the famed Juilliard Academy. 
Rest in Power, Paula Kelly ⭐️ Known for her Emmy nominated work on Night Court & The Women of Brewster Place, Kelly made her Broadway debut in 1964 with the musical 'Something More!' She also appeared in The Dozens, Ovid's Metamorphoses, & Sophisticated Ladies on Broadway. pic.twitter.com/3ia8kkxt94

— BWYBLK (@BroadwayBlack) February 9, 2020
In 1985, the star tied the knot with director Don Chaffey and had a child together. Their marriage lasted for five years before her husband's death in 1990. 
Nine years later, she abandoned the world of stardom to focus on her personal life but returned for an Ebony repertory Theatre production. Speaking on her time with the theatre, producing artistic director, Wren T. Brown said:
"Her Unassuming leadership was marked by compassion, elegance, and grace. She was a rare and gifted artist whom we will cherish forever."
You may recognize her from the movie musical Sweet Charity in which she appeared alongside Shirley MacLaine and Chita Rivera. A true icon in theatre, film, and television, Paula Kelly #YouAreBroadwayBlack 🙌🏽💜✊🏽 pic.twitter.com/7VeNv9eu5t

— BWYBLK (@BroadwayBlack) February 9, 2020
It can be recalled that Paula made her triumphant return to the entertainment industry in 2009, after a ten-year retirement.
The "Night Court" actress marked her return with a role in "Crowns," an Ebony Repertory Theatre production by Regina Taylor.
She earned Night Court its first Emmy nomination.https://t.co/LXLer9d7XL

— MeTV (@MeTV) February 10, 2020
The stage performance was previewed at Nate Holden Performing Arts Center, L.A before it was moved to Pasadena playhouse.
The theatre is at the forefront of Kelly's memorial service, which is slated to hold at the Los Angeles Nate Holden Performing Arts Centre when the date is eventually fixed.