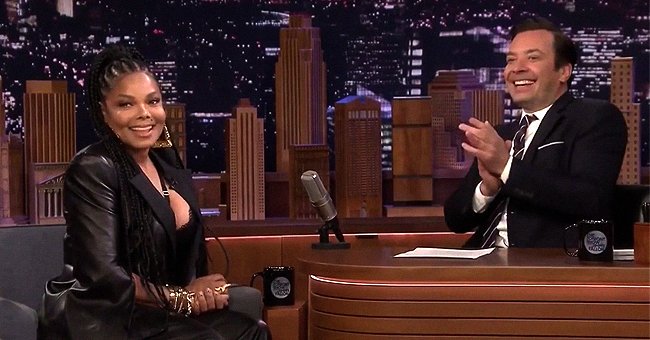 Instagram/janetjackson
Janet Jackson Tells Jimmy Fallon Story behind Hit Song 'Nasty' Ahead for Upcoming 'Black Diamond Tour'
On Monday, Janet Jackson shared the surprising details behind the inspiration to her hit song "Nasty," and her young son, who already shows musical promise.
While making a welcome appearance on "The Tonight Show Starring Jimmy Fallon," the 53-year-old star shared that the most stand-out line in any of her songs came from her hit "Nasty," after Jimmy asked out of curiosity.
"Oh yeah, Miss Jackson, if you're nasty. I get it from everybody," Janet said with a chuckle as the crowd cheered.
She never expected the song to become the hit that it did, and Janet went on to explain that the song originated after an altercation in Minneapolis.
Staying in a downtown hotel in a loft, Janet and a friend decided to take a dance class, and as they left the hotel, "four or five men" stood outside against the wall and started "messing" with them.
Being called names "and stuff" really upset Janet, and when she returned to the studio and spoke about her "embarrassing" experience, it aptly turned into the song "Nasty."
During the interview, Questlove couldn't help but ask about the key Janet used to wear on a hooped earring. And the answer took everyone by surprise as she said:
"I could never keep a keychain, and I took care of the animals. So all through school I kept the key on my earring so I wouldn't lose it."
Janet's love and talent filtered through to her son Eissa, who is only three years old and already showing an aptitude for music.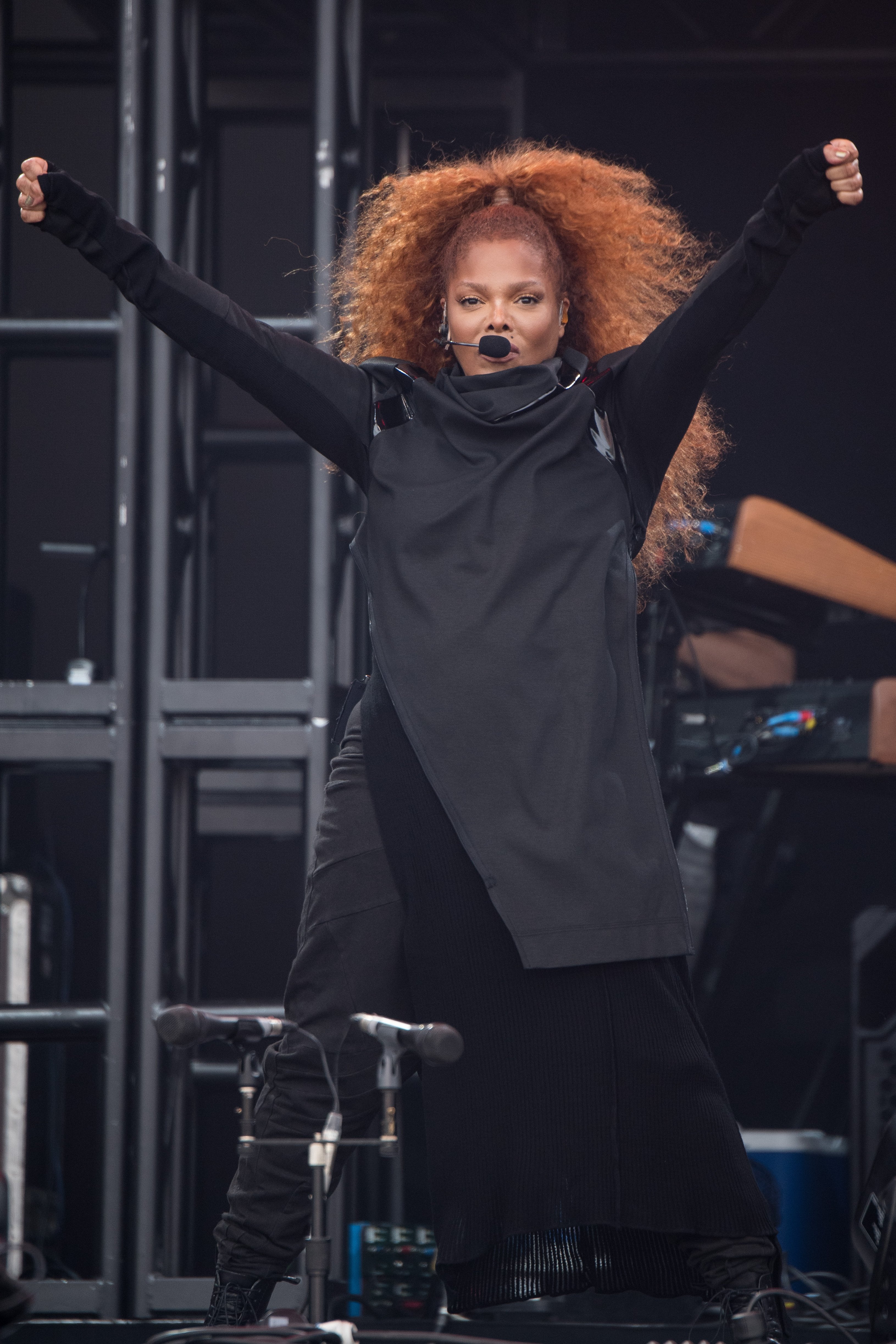 Janet Jackson performs on The Pyramid Stage during day four of Glastonbury Festival at Worthy Farm, Pilton on June 29, 2019, in Glastonbury, England. | Source: Getty Images.
Elaborating on the subject, Janet said that Eissa "loves music." First, he started playing the violin at the age of 2 before also expressing interest in the cello.
The owner and player of a harmonica, Eissa absolutely loves the drum kit that Questlove - Jimmy's house band "The Roots" frontman gave the little man.
Beaming with pride, Janet said that Eissa is "incredibly musical," and since he is her baby, the tot "gets what he wants," including the added cello lessons.
The 53-year-old star's "greatest gift of all" turned 3 in January, and Janet celebrated the birthday of her only child with a heartfelt post on social media.
Alongside a throwback picture from when she was pregnant with Eissa, Janet wished her "sweetheart" a happy birthday and shared that she loved him more than "anything else in this world."
Feeling inspired, Janet Jackson also recently announced the release of her new album and the commencement of a world tour this year.
Both the album and a world tour is named "Black Diamond," and the singer said that she decided upon the name because she sees herself as "a black diamond in the purest form."
Through her tour, Janet wants to show her fans her inner strength but also pass it to them, and apart from a selection of her hit songs, she will also introduce some new music.
Please fill in your e-mail so we can share with you our top stories!