Michelle Obama Talks about Barack's Ugly, Loud Cry at Daughter Malia's High School Graduation
In a recent chat with Oprah Winfrey, Michelle Obama opened up about emotional moments in her family and life as an empty-nester.
Watching a child graduate high school or go off to college can be very emotional. The realization that dawns after they leave can make one bawl like a baby.
Michelle Obama, in an interview with Oprah, opened up about one of such moments that involved her husband. She said:
"Barack has that ugly, loud cry...he did that at Malia's graduation."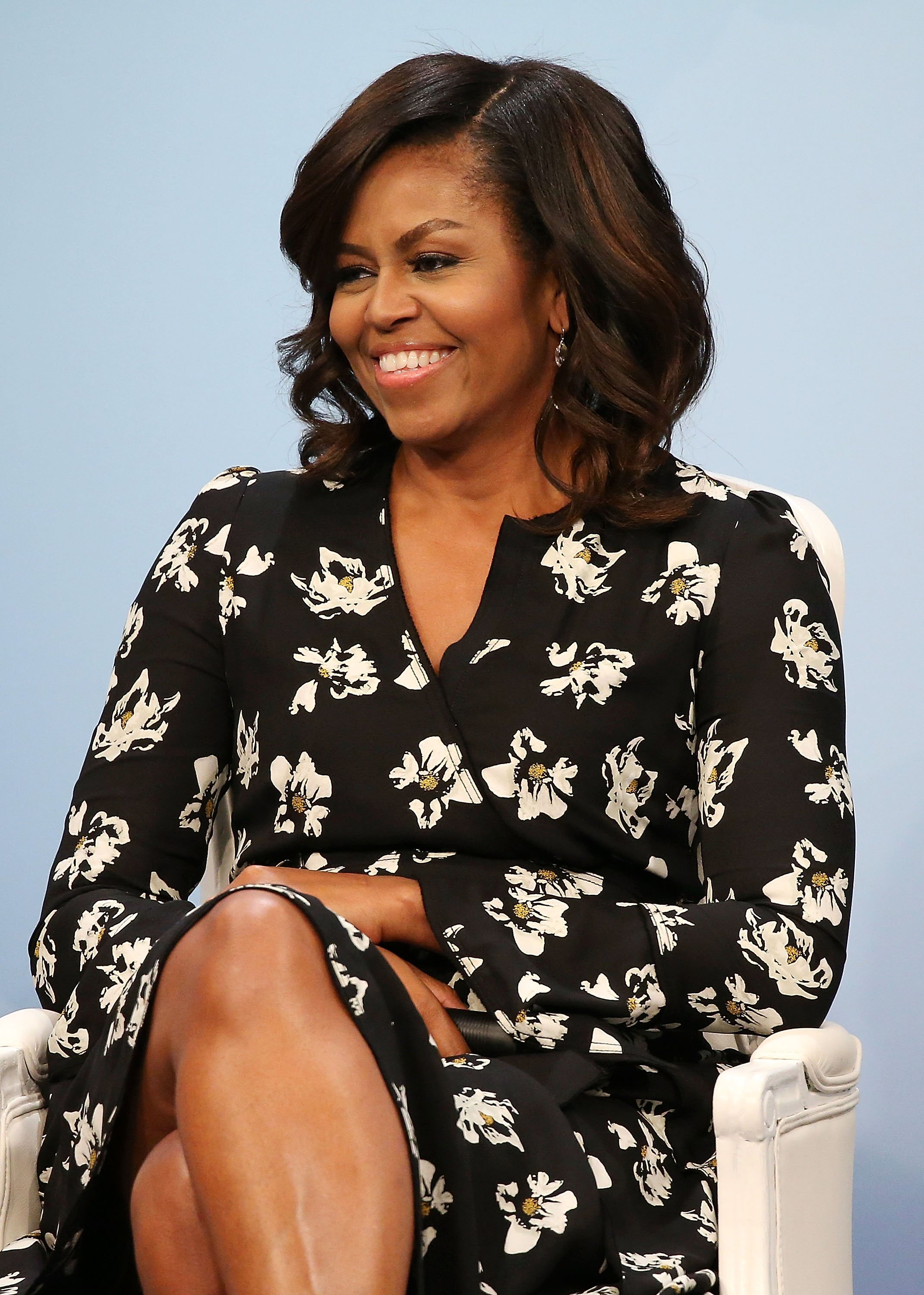 This statement was made after Oprah asked Michelle how she dealt with having her two children go off to college and what the emotions were like. Michelle replied, saying:
"When the emotions come is when we're getting in our cars and getting on a plane and leaving our babies...We all start choking up...and then me and Barack; we bawled like babies."
The former first lady also revealed what it was like, being empty nesters. She alluded that times were different, and she and Barack enjoyed their time together in a totally different way.
The audience at the conference broke out into a round of applause and snickers to which Michelle laughingly urged them to get their mind out of the gutters.
The former FLOTUS admitted that she is grateful for life and has nothing to complain about.
The author of fast selling memoir, "Becoming," also opened up on how parenting took a lot of emotional space and how she had to actively monitor the girls' activities while they were growing up in the White House.
Speaking on how she handles her daughters now being grown up, Michelle expressed that one thing she has always ensured was that she and Barack raised the girls with contentment and appreciation for what they had. She said:
"They cannot define themselves by looking at each other or looking at me or their dad. They have to take the time to get to know themselves."
The 56-year-old added that this advice was something her whole family had lived by. This advice helped them have a wonderful time at the White House, ensuring they did not get defined by it.
Michelle and her husband, Barack, recently became empty-nesters following their last child Sasha's admission to College.
In 2017, the two had dropped off their first daughter, Malia, at Harvard while Sasha was dropped off at the University of Michigan, last fall.
Michelle and Barack have been married for almost 28 years now, and the two still act like newlyweds. The couple seems to appear happier now that they are empty-nesters.
The former FLOTUS admitted that she is grateful for life and has nothing to complain about as she had the blessings and love of a community of friends, family, and her husband who help her get through life.