Tyrese's Wife Samantha Shares Adorable Moment of Their Little Daughter Soraya Singing in New Video
Fast and Furious star, Tyrese Gibson's wife is a proud mother, and she takes every opportunity to express her love for her 1-year-old daughter via social media.
Tyrese Gibson's wife, Samantha Lee, is back with another heartwarming post of her cute 1-year-old daughter, Soraya. The 28-year-old mother took to her Instagram page to post her latest picture of the chubby-cheeked Soraya.
The photo featured her one-year-old daughter seated comfortably in a bear-themed chair with an adorable look of intense concentration on her baby face. In her hands, she held a fluffy white rabbit.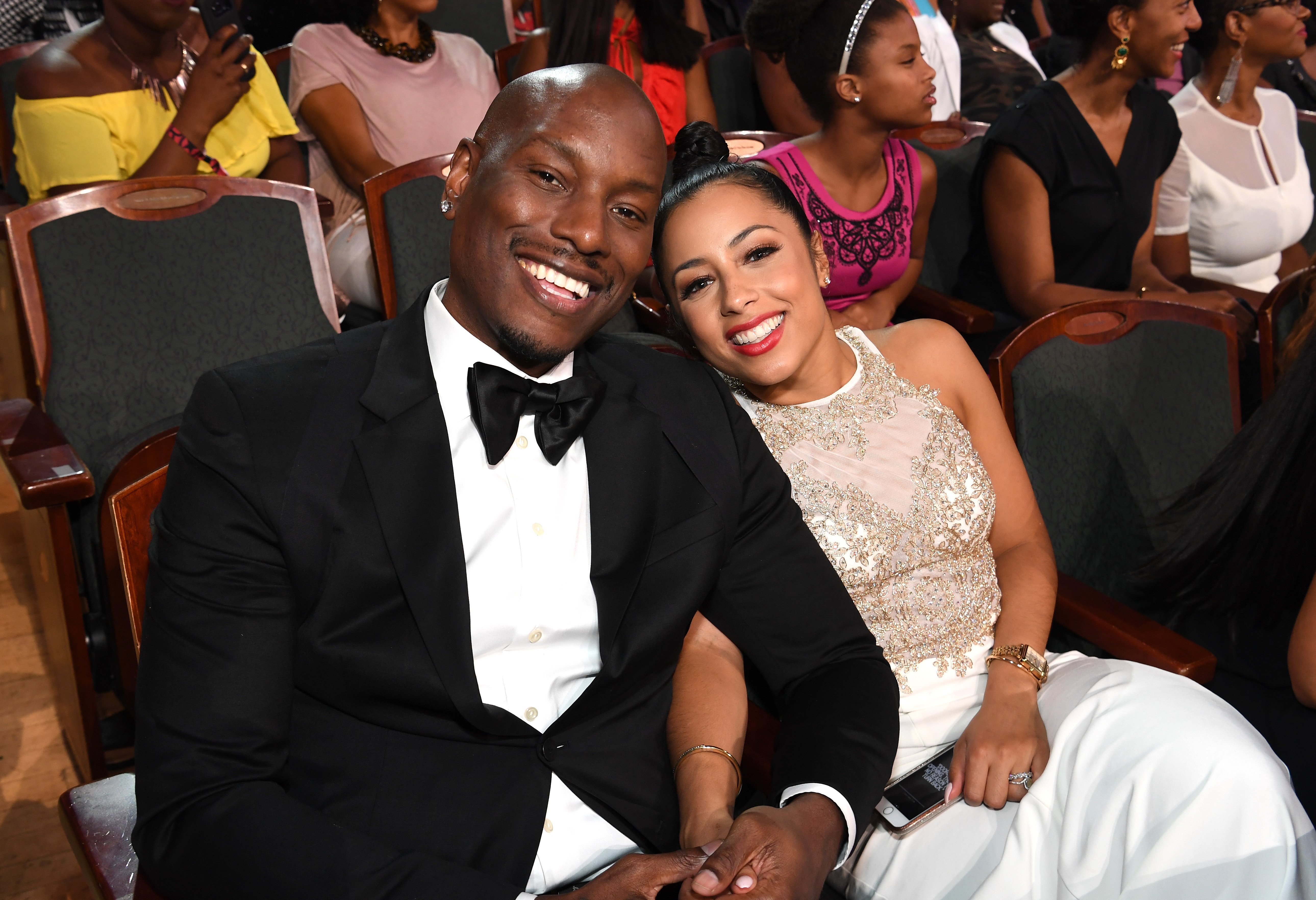 The caption that followed the image had a mother's love written all over it.
"Watching YouTube clips of Frozen songs with her sissy. Wish I could show the full picture, Shay, right behind her holding one of her fur babies, and Soraya got her a bunny, literally holding it like her sissy."
The latter part of her caption was a reminder of Samantha's upcoming "What Women Want" tour.
The post comes days after the 28-year-old mother uploaded a short video clip of Soraya giving her version of a nursery rhyme. The little bundle of joy could be heard attempting to sing "Row row row your boat," the rest was lost in the series of baby language that followed.
Samantha could be seen giggling behind her as she sang, ever the supportive mother she expressed her approval saying "Cool dude"— a statement Soraya also uttered just before the clip ended.
A job that brings her a rather hefty sum as salary.
Samantha is a native of New Jersey, and she has a master's in social work from the University of Georgia. She also got her first degree from the institution. Asides from being a social worker, Samantha also has a certificate in bartending from the Professional School of Atlanta.
When she's not spending time with her daughter, Samantha is at work, fighting for kids and victims of human trafficking. She reportedly handles cases for the Family and Children Services division in Georgia — a job that brings her a rather hefty sum as salary.
Samantha met Tyrese in 2016 through mutual friends and have been together since. The couple was first pictured in public together at a charity function in Atlanta, where Tyrese first allegedly referred to her as his "future wife."
They welcomed Soraya, their first child together, on Oct. 1, 2018. Tyrese announced the news via his Instagram page. Soraya is Tyrese's second daughter, with the first being Shayla, his daughter with ex-wife, Norma.
Tyrese Gibson is a renowned actor and singer famously recognized for his roles in the Fast and Furious saga and transformer film franchise.