Wayne Brady Who Won 'The Masked Singer' Season 2 Sings with Daughter Maile While Driving Her to School in Video
Wayne Brady enjoyed a soulful school run with his teenage daughter, as they showed off their vocal skills while singing along to one of their favorite R & B songs.
After coming out on top in season two of "The Masked Singer," Wayne Brady proved that the apple doesn't fall far the tree when he shared a video of his teenage daughter singing.
In his caption, he gushed at starting off his day listening to his daughter sing and encouraged her to sing along to Chris Lee's song "1000."
Wayne revealed that he enjoyed the song because he gets inspired by listening to artists that he can feel their "passion and purpose" when they sing. 
The "passion" could definitely be felt as he and his daughter, Maile, belted out the lyrics in harmony with him. The artist, Chris Lee took notice of the post and encouraged the father-daughter duo to sing.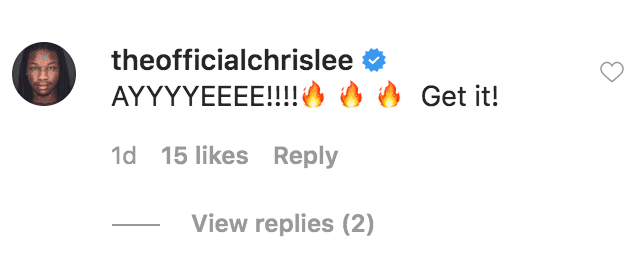 It is reported, Wayne, who has been making music since 2009, when he was nominated for a Grammy for his first album, has found it difficult to break into the music business because of his success as a comedian and host.
During his run on "The Masked Singer," he admitted that he wasn't offended by the fact that many viewers were convinced that he was Jamie Foxx, and took it as a compliment because he is also a fan of him.
Wayne has put out a lot of records and done vocal work, so when the opportunity came for him to be on the show he consulted with his biggest fan, daughter, he revealed:
"I conferred with [Maile] because the coolest person is always going to be your 16-year-old daughter and I asked her what she thought about me doing it and I asked her mom Mandie [and] I got the go-ahead."
According to US Weekly, Wayne has managed to establish as strong co-parenting with his ex-wife, Mandie, who he considers to be one of his closest friends. Explaining his relationship with Maile, he said:
"When you've got a teenager because the way she acts helps me navigate life. She'll say, 'Dad, I want to spend time with you.' Oh, you do?' 'Dad, I'm busy.' 'OK.' She keeps me on my toes."
17-year-old Maile is following in her famous father's footsteps. She has a recurring role on "The Bold and the Beautiful," which Wayne made an appearance on a year ago.
Taking their work collaborations full circle, Wayne also featured his daughter in his video for dance scene for his latest single called "Flirting with Forever."