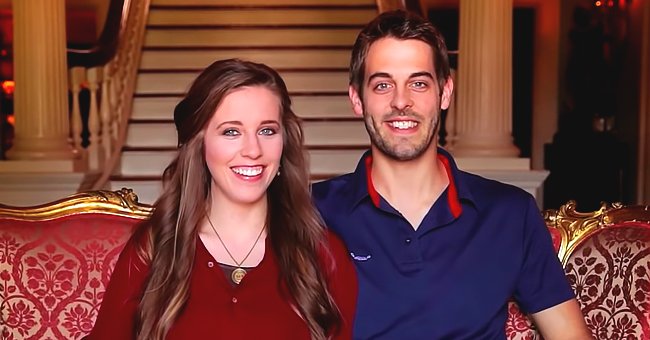 Youtube.com/PeopleTV
Jill Duggar's Husband Derick Dillard Angers 'Counting on' Fans with Hashtag about a Woman's Work in Recent Post

Former "Counting On" star, Jill Duggar's husband Derick Dillard has sparked outrage for saying that working in the kitchen is "woman's work."
On February 9, Derick took to Instagram to share a photo of his wife, Jill, and their 2-year-old son Samuel. In the image, Jill is seen washing dishes with little Samuel strapping to her back.
"Baby Sam helping Jill in the kitchen #teachemyoung #ergobaby #womanswork," he captioned the photo. The hashtag "#womanswork" led to Instagram users slamming Derick, who has strict religious morals.
SOCIAL MEDIA REACTIONS
One follower wrote "Hashtag 'woman's work'? Wow and I was rooting for you too...." Another added that he was with Derick until she noticed "#womanswork" and that it makes him sad and angry. Someone else expressed:
"Woman's work???? Jill, I hope you know you're more than just a helpmeet. I hope he meant that jokingly."
Meanwhile, Jill immediately defended her husband in the comment section after first writing along with two laughing emojis "Baby' Sam.... #womanswork."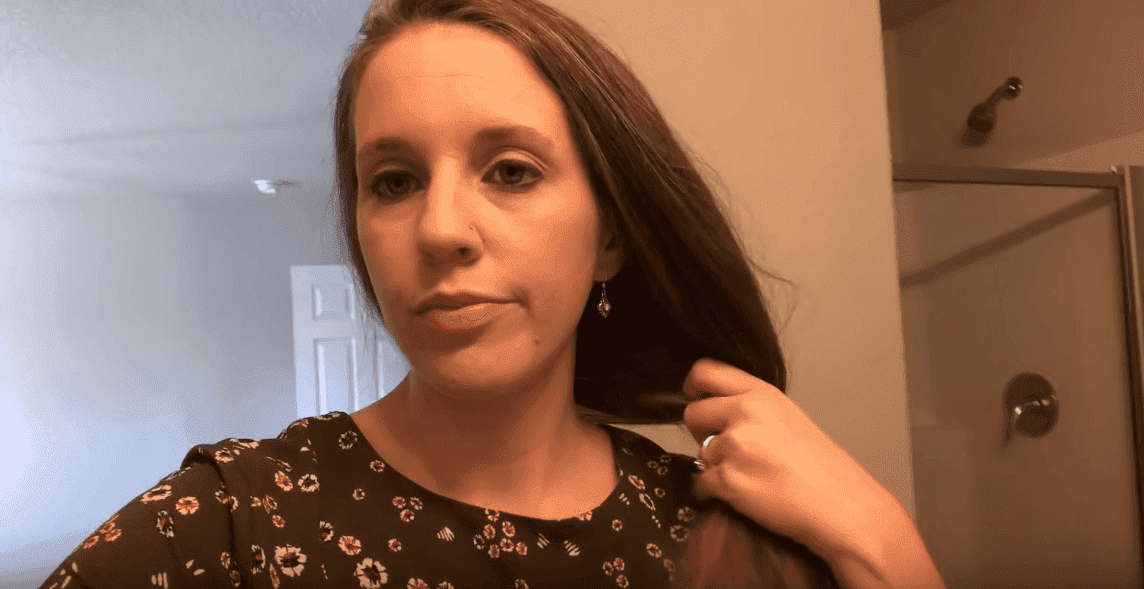 Jill Duggar at her home in December 2019. | Photo: YouTube/Dillard Family Official
OFTEN SLAMMED
It's not new for the couple, who tied the knot in 2014, to get slammed on social media, as reported by Intouch Weekly.
In August 2019, Jill also sparked a heated debate after posting a picture of her in-laws putting together a toy airplane for her children on Instagram. One person called out her husband for not lending a helping hand in the comment section.
Derick and Jill are no longer on television, but they still post about their family on social media.
FIRING DERICK
In August 2017, Derick attacked transgender person Jazz Jennings. In a now-deleted tweet, he said that "transgender" is a myth and that "gender is not fluid, it's ordained by God."
TLC made a decision to fire him, announcing that he will no longer be part of the hit show. The network also stated that the personal statements of Derick do not reflect the views of the network.
Derick performed missionary work abroad before launching the ministry in 2015. Currently, he is enrolled at the University of Arkansas School of Law.
Derick and Jill are no longer on television, but they still post about their family on social media. While the couple's posts are generally about their life and their children, some of their fans somehow always find something negative to say about them.
The couple first met in November 2013 and then they started dating. In April 2014, Derick proposed marriage and they tied the knot two months later.
Their first son, Israel David, was born in 2015. Two years later, they welcomed their second son, Samuel Scott.
Please fill in your e-mail so we can share with you our top stories!