JD Scott's Wife Annalee Belle Gets Reflective in Post as She Continues to Mourn Loss of Her Grandpa
Annalee Belle, the wife of "Property Brother's" JD Scott, opened up, in an emotional Instagram post, about the loss of her grandfather and the harder things she went through before meeting her husband.
Annalee Belle has been in the blues following her grandfather's death. The celebrity makeup artist, in a recent Instagram post, recalls when things were difficult for her and how they do not compare to what she feels now. She said:
"While I've been through harder things, like family traumas and old partners cheating on/beating me... those didn't bring the tears like my grandpa's passing."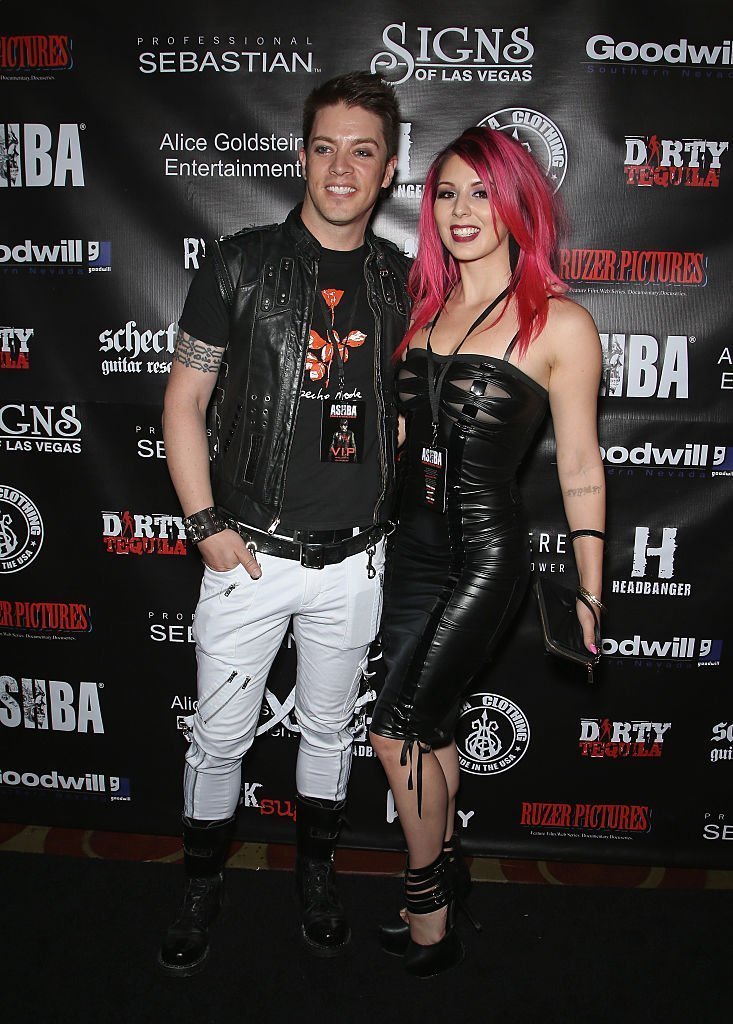 In the lengthy caption of the post, Annalee opened up about the tears that she shed at her grandfather's burial and how, even in the sad event of his passing and funeral, he still inspired her to be better. She said:
"My grandpa had things quite organized and had even made some scrapbooks full of very detailed information. My goal this year is to be more organized from here on out."
The image showed Annalee, with her custom baby pink hair, wearing a polka dots fur coat, which she finished off with a pair of blue and pink earrings while standing in front of a large overhead neon sign.
Annalee, who recently lost her grandfather, has been open about her struggles with the patriarch's death and how he meant a lot to the makeup artist before his passing.
The couple had to slow down their activities and make a lot of dietary changes as it was difficult for him to lead a healthy life.
With the help of her husband, JD Scott, Belle has been able to overcome the blues that came with her grandfather's death as he has been very supportive of the 31-year-old in her trying times. In an Instagram post, JD said:
"Jim was a wonderful and much-loved man whom I respected a lot. We are going to miss him dearly."
Lovers of Annalee took to the comments section of her post to encourage and motivate her regarding the loss, urging her to keep his memory alive by imbibing all that she learned from him.
Although little is known of Annalee's previous relationships before her marriage to JD Scott, one thing we are sure of, however, is the fact that those hard times did not compare to the loss of her grandfather.
Annalee got engaged to her "Property Brother's" heartthrob, JD Scott, in November 2018 and tied the knot a year after following JD's mysterious illness.
Although the disease was not known and was chucked up to be a severe infection, the couple had to slow down their activities and make a lot of dietary changes as it was difficult for him to lead a healthy life.
Just as Annalee was there for JD through his trying times, the husband has reciprocated by standing by his wife through the loss of her grandfather.