Toni Braxton's Son Denim Looks All Grown in His White Tux as He Poses with His Winter Formal Date
Toni Braxton's oldest son, Denim, is all grown up. He looked handsome in a white Tuxedo which he wore for his Winter Formal Date.
The son of the American singer, Toni Braxton, is all grown up and already going on formal dates. For his Winter formal date, Denim took to his Instagram page to post pictures of himself and his date Makaila Teagle.
In the pictures, he wore a white tuxedo with a turtleneck shirt underneath and a silver chain around his neck while his date wore a simple black gown.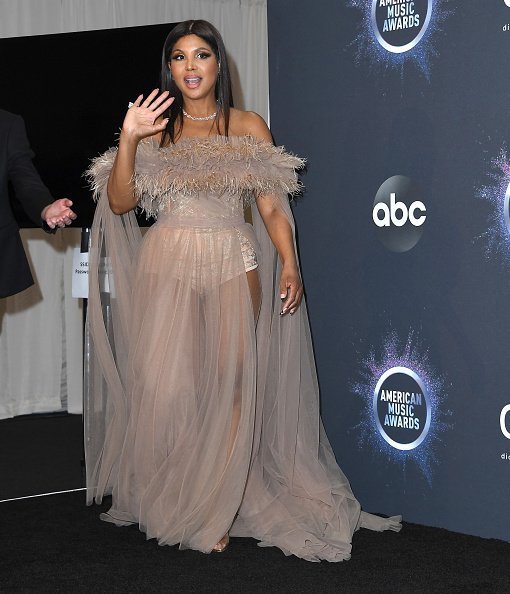 The duo looked good together. He captioned the post with two black and white heart emojis, and his followers took to the comment section to compliment him. Someone said:
"You go, boy!!! Handsome Couple! Look at God!"
His date, Makaila Teagle, also took to her Instagram page to post one of their pictures together. In the picture, they held on tight to each other.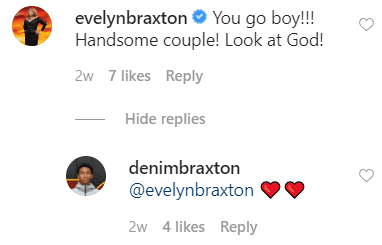 While Denim kept a straight face, Makaila beamed into the camera. She captioned the post with the word "Formal" and a rose emoji.
At 3-year-old, Denim's younger brother, Diezel, was diagnosed with autism.
Toni Braxton never shies away from sharing pictures of her sons with her fans and followers to the extent that some of them feel like they have watched the children grow.
In September last year, she posted a picture of them, and fans couldn't help but point out that they were growing fast as they already have facial hair. A fan commented:
"Facial hair?! Your kids are so grown! Awnnnn????! This is everything. Agin isn't in your future auntie. ?"
For 12 years, the mother of two was married to her ex-husband, Keri Lewis, and with him, she gave birth to two sons, Denim Cole Braxton and Diezel Ky Braxton.
At 3-year-old Denim's younger brother, Diezel was diagnosed with autism, which caused Toni to join in raising awareness for the condition. She became an ambassador for Autism Speaks.
Ten years later, when Diezel turned 13-years-old, Toni was more than proud to announce that her son is off the spectrum and no longer autistic.
In 2018, Toni announced her engagement to American Rapper, Birdman Williams. In January the following year, it was reported that they called off the engagement. In April, however, she confirmed they are still together.