Pamela Anderson's Ex and 'A Star Is Born' Producer Jon Peters Says She Married Him to Pay off Bills
Hollywood producer Jon Peters, who ended his surprise marriage to Pamela Anderson after only 12-days, revealed that he helped pay off all her bills before they ended things.
Pamela Anderson's surprise marriage to film producer, Jon Peters fizzled just as quickly as the two managed to reconnect after having dated in the 1980s.
The former couple met at a party hosted by Hugh Hefner at the playboy mansion. It is reported, after dating a little while they eventually moved in together.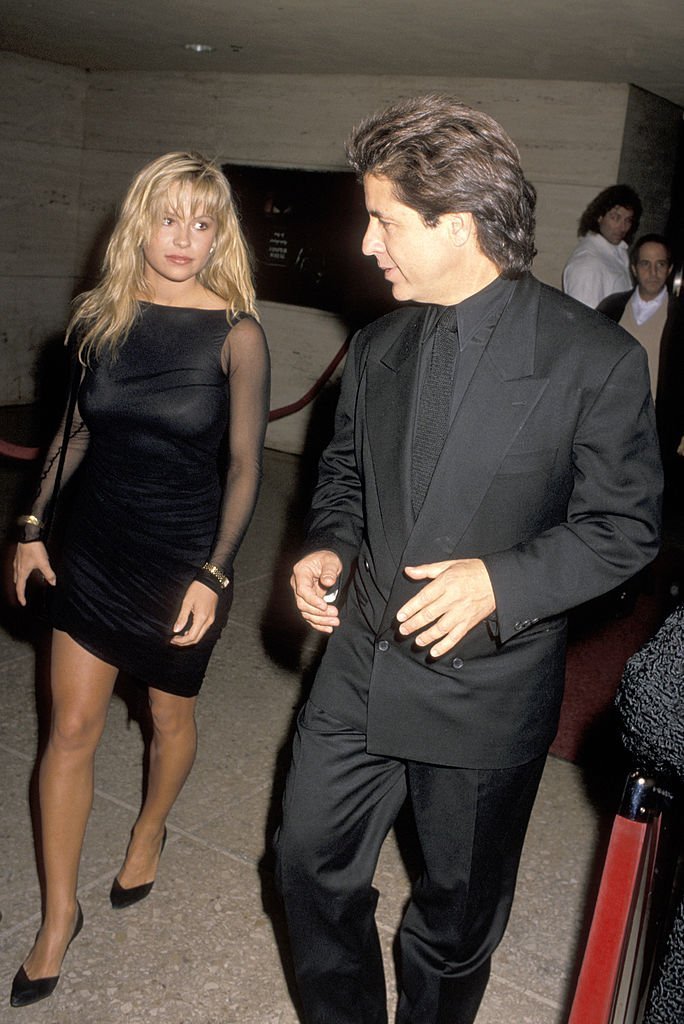 While the reason for the break-up was never disclosed, in the years that followed, 
Anderson
 had a string of toxic relationships that were tainted with allegations of infidelity, drug use, and abuse.
She was married to Kid Rock, Rick Salomon, and Tommy Lee, whom she has two sons, Dylan and Brandon. She also dated, French soccer star, Adil Rami, and model, Marcus Schenkenberg.
When Anderson confirmed her break-up with Peters, she thanked her fans for supporting their union and regretfully explained that they had mutually decided not to get a marriage certificate. At the time it appeared the couple had split amicably. 
However, after an article by Page Six claimed sources said that Anderson regretted the marriage within days of their wedding, Jon responded to the magazine to set the record straight. 
Hollywood producer #JonPeters feels like an "old fool" after calling off an engagement to wed #PamelaAnderson.https://t.co/XBiBwRPX2M

— myTalk 107.1 (@mytalk1071) February 11, 2020
In an email, he shot down reports that he proposed to Anderson within hours of reconnecting with again, and said she proposed to him in a text, he explained:
"Needless to say that when she texted me that she wanted to get married, it was kind of a dream come true even though I was engaged to someone else and the lady was moving in."
Peters also responded to backlash after screenshots were released to the media that showed him ending his marriage in a text message. Explaining the issues he had with the marriage, he said:
"I dropped everything for Pam. She had almost $200,000 in bills and no way to pay it so I paid it and this is the thanks I get. There's no fool like an old fool."
In a statement to PEOPLE, a representative for Anderson denied Peters claims to Page Six, and called them "fabricated" because they believe that he is going to the media to try to get a response from her. 
Although Peters admits that he was motivated to get married by love, be it a blinded love, it was reported, Anderson said a cleanse in India that left her feeling refreshed influenced her to jump into the relationship again.