John & Abbie Duggar Celebrate Their Daughter's 1-Month Birthday with Adorable Photos
We totally gush over the first milestone of tiny babies! John and Abbie Duggar celebrated their daughter's one-month birthday with cute adorable photos.
On their Instagram account, the reality star couple posted pictures of their baby. Abbie gave birth around January.
Their baby was dressed in gray and pink clothing with a tiny headband. "Our sweet doll baby is 1 month old today! We love our little Gracie girl!" the couple said on their caption.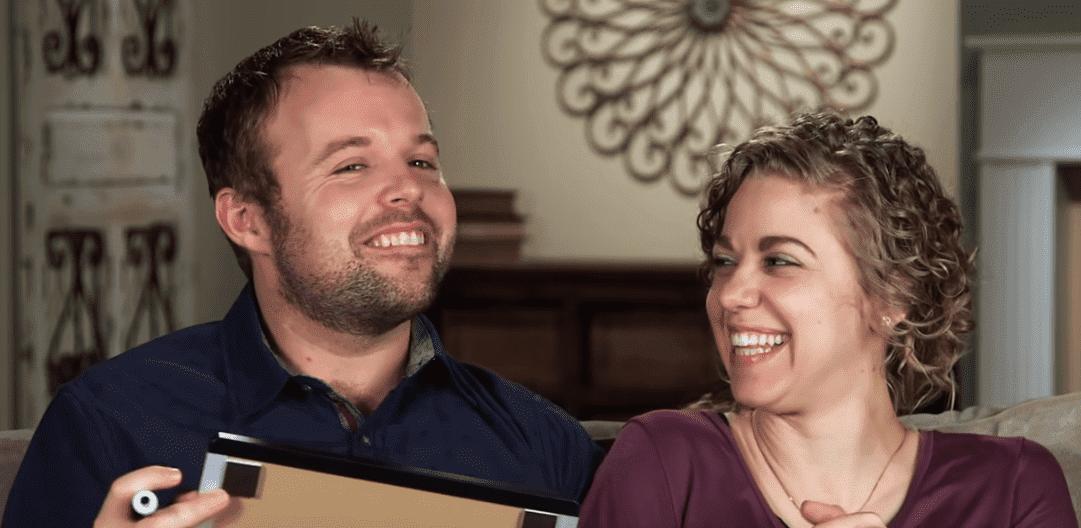 BEAUTIFUL MATERNITY PICTURES
John and Abbie dropped down beautiful maternity photos on Instagram last December. They had the gorgeous sun and green fields as their background.
The couple said they were on Cloud 9 as they will welcome the new member of their family. Abbie's sister, Maggie, was the photographer behind "@maggie.ruth.photohraphy," who also couldn't wait for the arrival of her cute baby niece.
"It really is amazing to think about being parents and having our own child to raise. We are thankful that God has blessed us with this new life and we look forward to taking on this new adventure!" the TV Shows Ace reported.
GENDER REVEAL
The Duggar couple, in August last year, announced that they are expecting their first child. They threw a gender reveal party where the themes were "flight."
According to PEOPLE, the party guests selected boarding passes corresponding to the questionable gender of the baby. After the guessing game, John's brother, Jeremiah, flew a plane and revealed a banner.
Just like John, Abbie also came from a large religious family.
JOHN AND ABBIE'S STORY
The banner comes with a winning flight number, while pink streamers with confetti were sprayed on the ground. It was a baby girl for the couple!
John met Abbie Burnett in June 2018 at an event of her church. Both became drawn to and smitten to each other.
A courtship followed for less than a month, and the couple was engaged after that. They got married in November in the same year in Arkansas.
He is the second oldest of the Duggar family, one of the largest families in America. Just like John, Abbie also came from a large religious family, according to Cheat Sheet.
Before the loved-up couple became busy over their baby, John and Abbie took to social media to announce their hiatus.
The fans grew worried, but some of them speculated that the couple's silence is part of Abbie's pregnancy announcement.