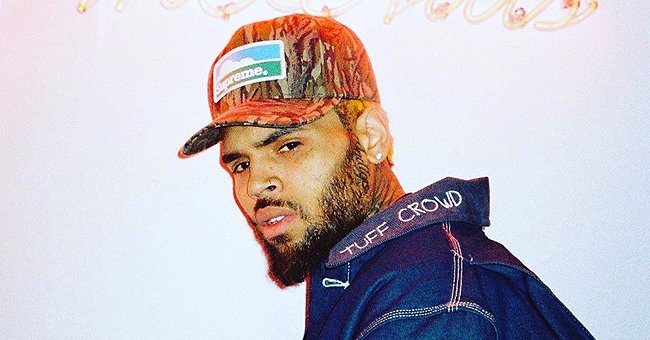 instagram/chrisbrownofficial
Chris Brown Gets New Ink on His Face & It's an Air Jordan 3 Sneaker Tattoo
Chris Brown is on the bandwagon of artists that got inked on the face for 2020 as a new post on Instagram depicts the R&B singer with a black and white tattoo art on his face.
Tattoo artist Joaquin Lopez posted a series of close-up snaps of the right side of Chris Brown's face, showcasing his latest artwork on his Instagram this Tuesday.
The first snap featured Brown facing to the side, allowing fans to get an up-close look at the rapper's new face ink. The tattoo in itself was a sneaker from Nike, Air Jordan 3, to be more specific.
AIR JORDAN 3 TATTOO
This was not the first artwork by Lopez that Brown wears on his body, as evident by the caption, which reads "more tattoos for my brother." Lopez also tagged Brown in the same post.
The sneaker is not the only ink on Brown's face as the snap also features a tattoo of the logo of Black Pyramid, Brown's clothing company, on his temple and nestled right on his hairline.
The snaps that followed included one with Brown and Lopez posing together, almost celebrating the artwork, followed by a picture of brown posing on-stage, his tattoo clearly visible.
PHOTO BY THE ARTIST
In the final installment, Lopez uploaded a drawing of the "Look at Me Now" singer with a perfect replica of the real tattoo on his cheek, complete with the signature of the artist.
The fans wasted no time and chimed in on the comments section to appreciate Lopez's work. The most recurring ones include fire emojis or as the pop-culture refers to it "lit," and compliments on the awesome ink.
However, the tattoo is not brand new as "E! News" claimed that the timeless sneaker ink was on Brown's face when he attended the Grammys last month. It was also visible in an Instagram post by Brown last week.
NOT FRESH INK
According to "Hollywood Life," the "Don't Judge Me" singer got the iconic sneaker tattooed on his face sometime between June 19 and Aug 28, last year.
Apparently, Brown had the ink on his face all along for the past six months but was hiding it under his facial hair and chose to reveal it only after he shaved for the 2020 Grammys.
Chris Brown at 2018 BET Experience Staples Center Concert in LA on June 22, 2018. | Source: Getty Images
Brown has always been a sneakerhead, as is evident in his lyrics. In his 2007 release, "With You," he even compared the anticipation of seeing his girlfriend to the release of a new sneaker in the Jordan series.
Face ink seems to be the new trend for this year as Brown is behind a long list of celebs that got a face tat this year, including Post Malone, Amber Rose, Presley Gerber, and Aaron Carter.
Please fill in your e-mail so we can share with you our top stories!