Dolly Parton Sings Happy Birthday to Her Beloved French Bulldog Billy the Kid in Adorable Video
Not forgetting about the important celebrations in life, Dolly Parton made sure her beloved pooch Billy felt special on his birthday. Serenading him with a sweet song on Valentine's Day, the iconic singer made sure not to leave out "Cracker Jack, of course."
Ringing in Valentine's Day, Dolly Parton shared the celebration of her French Bulldog Billy's birthday with a sweet video. 
Sitting at her desk, Dolly propped Billy up on her lap as she gleefully sang "Happy Birthday" to the adorable pet.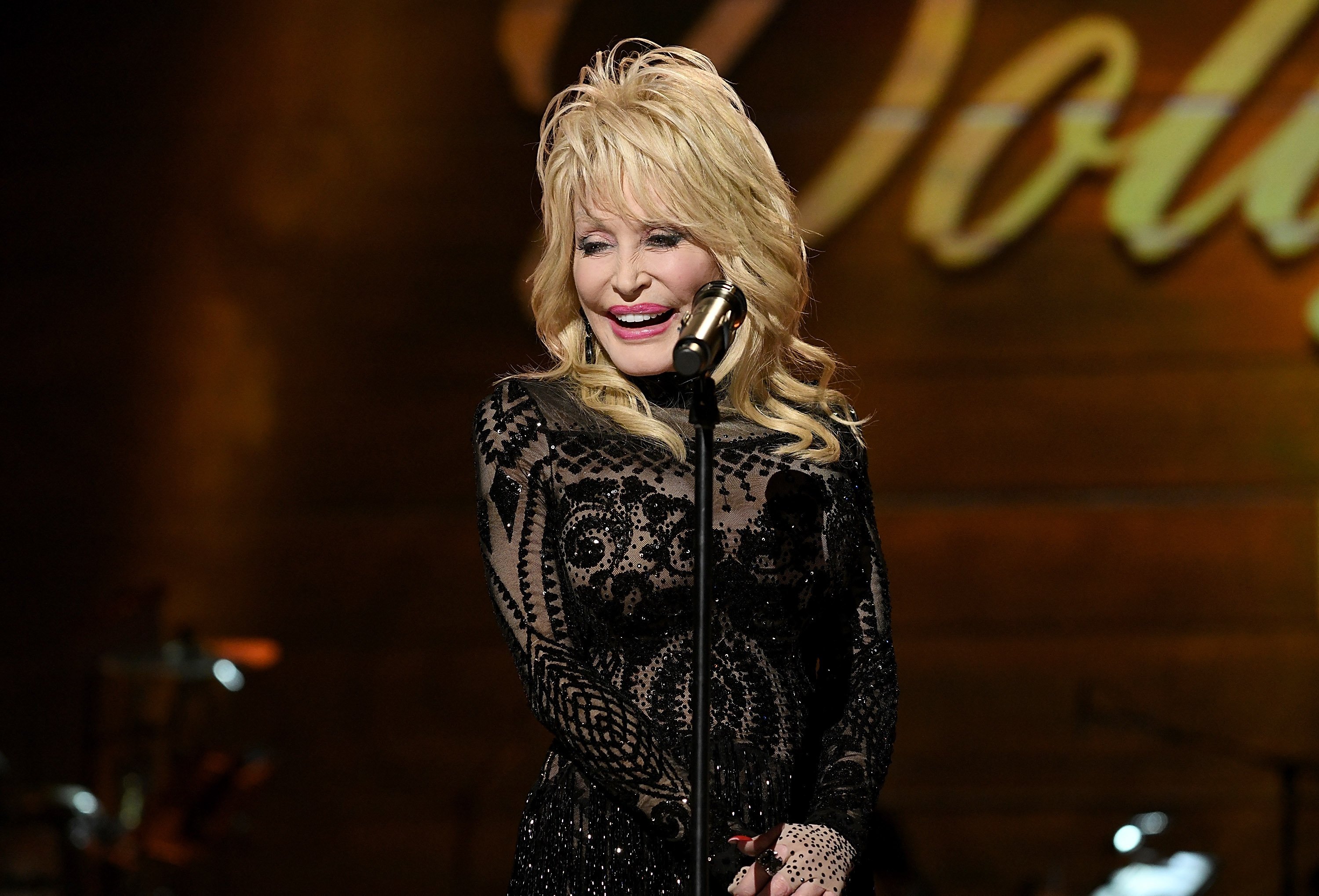 But Billy became restless, and the star quickly finished with a melodious, "I will always love you," before she had to put him down on the floor.
Making sure to include her other dog, Cracker Jack, Dolly made special mention of him in the caption, as she wrote:
"Happy birthday to my favorite puppy (except for Cracker Jack, of course) ? I will always love you."
With Dolly's sweet post and it being Valentine's Day, it reminds of perhaps one of the greatest love songs of all time, "I Will Always Love You," which the country singer penned in 1973.
Even though the song became a major hit for both her and Whitney Houston years later in the film "The Bodyguard," Dolly actually wrote about a professional breakup, and not a romantic one.
At the time, Dolly wanted to move on from her on-screen duet partner and mentor, Porter Wagoner, to do her own thing, but they couldn't agree on the matter.
So, Dolly penned the song and sang it for him to express how she felt. Upon hearing it, the song moved Porter to tears, as she said in 2015:
"When I finished, he said, 'Well, if you feel that strongly, just go on; providing I get to produce that record because that's the best song you ever wrote.'"
To ring in the day of love last year, Dolly celebrated by wishing "all the ladies" that had a hand in making the Grammys a success, a stellar week. 
One star-studded lady who Dolly indirectly helped in having a special time this Valentine's Day, is Nicole Kidman.
Feeling the love, Nicole Kidman and her husband of almost fifteen years, Keith Urban, stepped out for a day of Dollywood theme park fun. 
Dolly's theme park in Pigeon Forge, Tennesse, is popular, and Keith couldn't help but share the love with their fans.
Alongside a sweet snap of Keith and Nicole under a log heart at the resort, Keith wished his beloved 52-year-old wife a "Happy Valentine's Day" as the pair smiled for the camera.
With more than enough cause for celebration, Dolly Parton also earned her 10th Grammy in January. The 74-year-old won Best Contemporary Christian Music Performance/Song alongside King & Country for their song "God Only Knows."
On top of that, the iconic star also celebrated her birthday earlier in January. Happy birthday Billy!