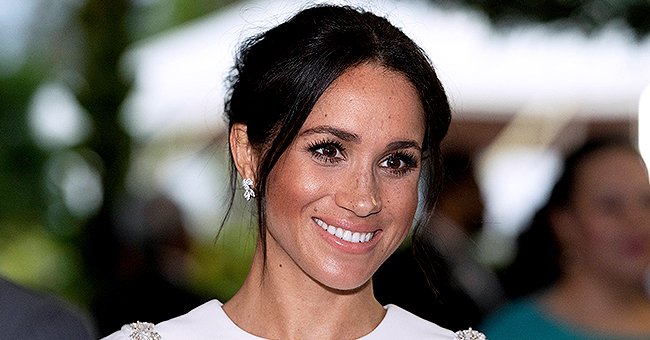 Getty Images
Meghan Markle Discusses Fashion & Guest Editing British Vogue's September 2019 Issue in Unseen Video
In an unseen video from her guest role as 'Editor's Eye' for British Vogue, Meghan Markle discussed everything from fashion, her editing role, and female change-makers around the world.
In honor of a milestone for the September 2019 British Vogue issue titled "Forces For Change," Meghan Markle shared a never before seen, behind the scenes look of how she came up with the collaboration.
Meghan said she decided to share the video after the editor in chief, Edward Enniful revealed that the issue she guest-edited on was one the fastest-selling issue in British Vogue history.
The video, which was shot in London, in September 2019, showed the two sitting on a couch as they discussed how they ended up partnering on "Forces For Change."
Edward revealed that he had originally gone to Kensington Palace for tea to discuss how he could help Meghan with the launch for her charity fashion line for "Smart Works."
Edward said their collaboration came about then Meghan politely asked if she could guest edit one on of their issues, to which he gladly accepted. Looking back Edward praised her for being the magazine's first edit saying:
"In the history of Vogue, you're the first. You have an editor's eye, I mean, I've never seen anything like it."
Meghan is the first guest edit the magazine had ever had in the 103 years since its creation. Sharing the great news, the Sussex Royal account revealed:
"[Forces For Change] was our fastest-selling issue in the history of #BritishVogue ( sold out in 10 days) and the biggest-selling issue of the past decade. I can't wait to see what 2020 has in store..."
The video showed why Meghan didn't want the focus to be on her, instead, she wanted to highlight all the female change-makers around the world. Explaining her vision, she said:
"[People] should be able to see themself in it. And that's what I feel really proud that we've accomplished."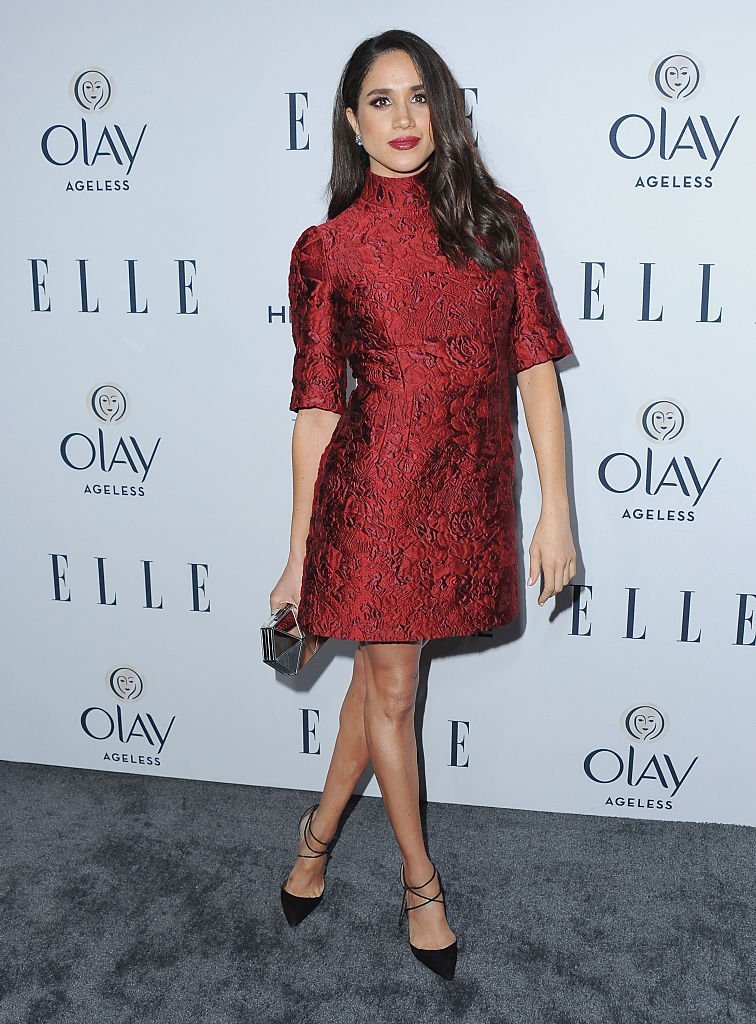 Meghan Markle arrives on the gray carpet at ELLE's 6th Annual Women In Television Dinner at Sunset Tower Hotel on January 20, 2016, in West Hollywood, California | Source: Getty Images (Photo by Jon Kopaloff/FilmMagic)
Since laying off 15 members of her staff in London,
Meghan
has a lot in store for 2020. According to
Glamour
, she looking to get back into acting and has been actively looking for an agent or manager to represent her for future projects.
Considering Prince Harry was able to get Meghan a role doing voiceovers for a project with Disney when he approached Disney boss Bob Iger about her interest in acting again, they could go pretty far without any representation in the meantime.
Please fill in your e-mail so we can share with you our top stories!