Tia Mowry on Her Obsession With Meghan Markle: 'Kudos to You, You're Not Changing Who You Are'
Actress Tia Mowry, best known for working next to her twin sister Tamera Mowry in the 90s sitcom "Sister, Sister," admitted to being obsessed with Duchess Meghan Markle.
Unlike many child actors, Tia didn't give up on her acting career when the project that made her famous came to its end in 1999. On the contrary, she kept getting parts on TV shows and movies such as "Detention" and "Seventeen Again."
"I love Meghan Markle."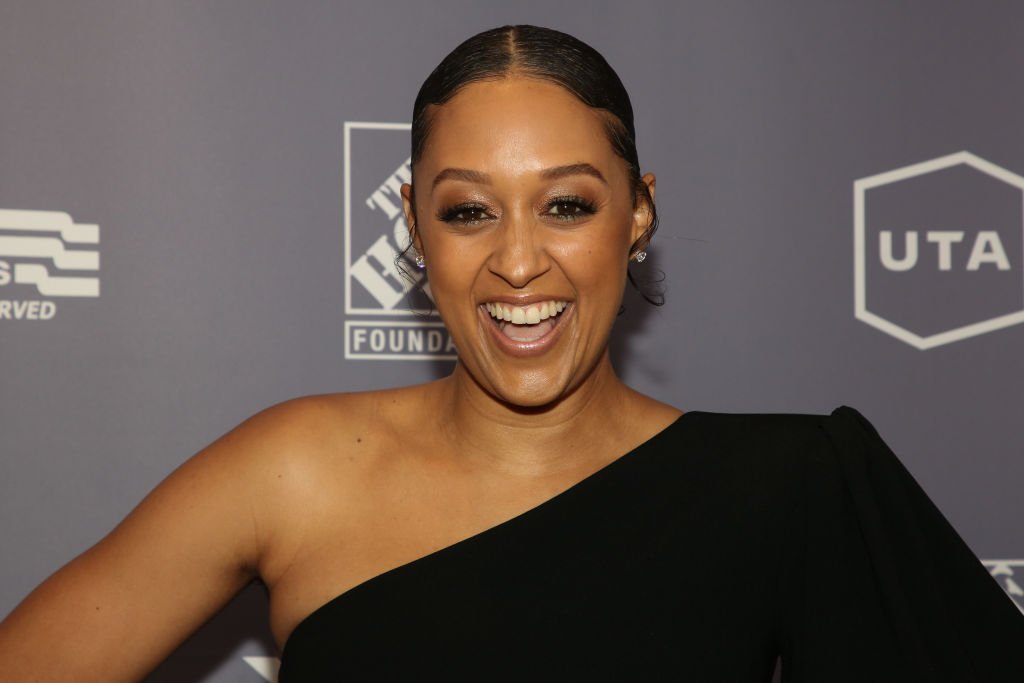 TIA MOWRY'S CAREER
In 2006, she landed the role of Dr. Melanie Barnett-Davis in the highly-acclaimed series "The Game." Apart from that, she worked next to her twin sister again between 2011 and 2013 in their talk show "Tia & Tamera."
At the moment, she is hosting her own show titled "Tia Mowry at Home." In it, she shares some of her cooking skills and recipes while also talking about her life.
Last year was a very busy one for the actress as she participated in five projects. One of them was the Lifetime movie "A Very Vintage Christmas." During the promotional tour of the film, Tia Mowry was in an interview with Access.
After pointing out that she lost 60 pounds following the birth of her second child due to working out "very hard," she admitted to being obsessed with Meghan Markle.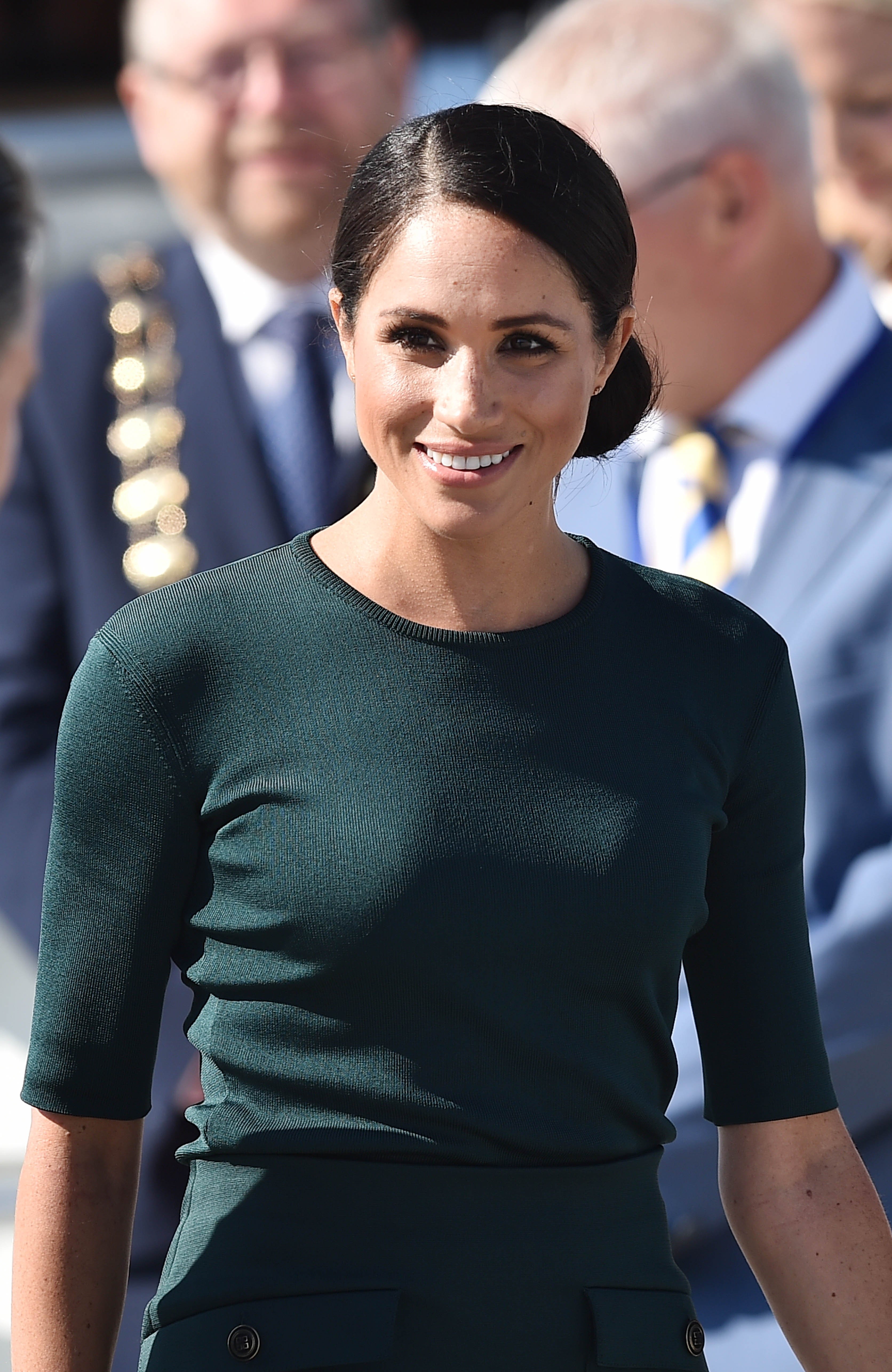 TIA IS A FAN OF MEGHAN MARKLE
The actress went on to say that, especially in London and Europe in general, Meghan was getting a lot of pushback. Tia added:
"I'm like, 'Kudos to you, Meghan Markle. You're not changing who you are. You wanna be with your mama during the holidays, and I think that's amazing."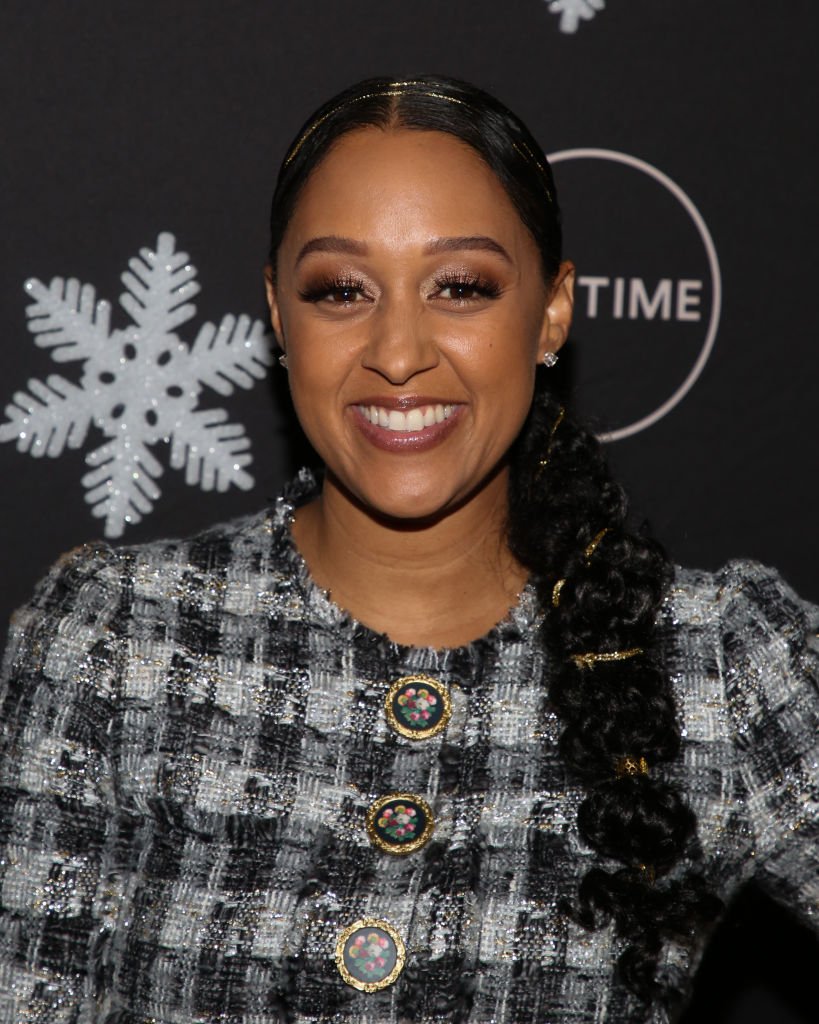 The "Sister, Sister" star also considered that the fact that Meghan wanted to take her son Archie to the States was "awesome." She labeled the way that the Duchess has rocked her post-pregnancy body as "inspiring." Tia added:
"I think women need to see that. I feel like we have this narrative where it's all about perfection, and after you have a baby… no, that's not realistic! I love Meghan Markle."
TIA AND CORY HARDRICT'S FAMILY
When it comes to having babies, Tia knows a thing or two about it – literally! She and her husband of over a decade Cory Hardrict have had a very loving relationship and, so far, share two beautiful children.
Tia Mowry's husband, who is also an actor known for "American Sniper," once revealed that he met Tia several years ago when he was working odd jobs (security during the graveyard shift) at K-Mart.
In his words, Cory was "grinding" at the time. Tia, on the other hand, was just coming out of "Sister, Sister." One day, Tia and Tamera Mowry were driving and saw Cory by the roadside.
They gave him a ride, and they became very good friends ever since. About a year after their first meeting, Tia and Cory Hardrict started dating.
Fast forward to Christmas day in 2006, and Cory, who had worked in movies like "Return of the Living Dead" and "Driftwood" already, popped the question. On April 20, 2008, the couple tied the knot in Santa Barbara, California.
In 2011, the Hardricts welcomed their first son, Cree Taylor. Seven years later, they made their family even larger by having daughter Cairo Tiahna.
HINTING ANOTHER BABY
Tia apparently likes being pregnant and everything involving having children because, on January 10, she took to Instagram to share a throwback pregnancy photo and ask her followers if she should have a third kid.
In the image, which can be found here, the actress appeared rocking a white shirt left undone and matching underwear while showing off her big baby bump.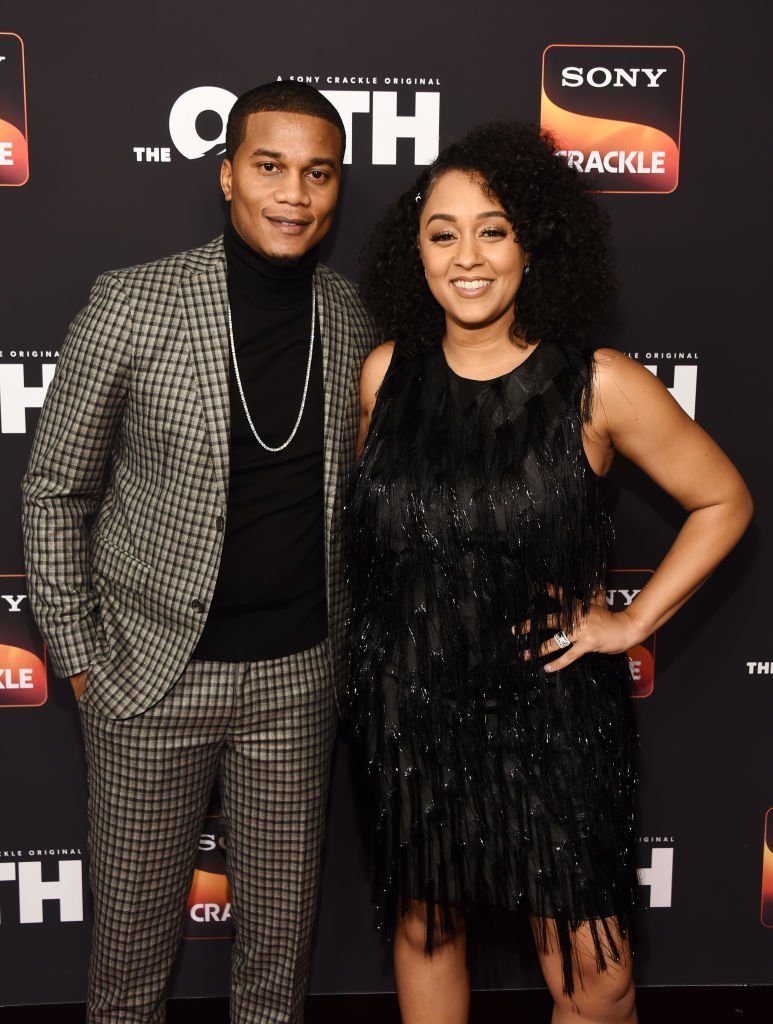 For the caption, Tia fondly talked about her two pregnancy experiences and, after referring to them as blessings, she wrote:
"(guys should I have another one??) It was really important for me to stay the path and maintain my wellness, with some cheat along the way."
After that, she went on to promote a prenatal supplement designed by her called Anser.
At the moment, Tia Mowry is focused not only on her previously mentioned product but also on her career as she is portraying Cocoa McKellan on the TV series "Family Reunion."