Zoe Saldana of 'Avatar' Fame Shares Photos with Her Beautiful Sisters, Showing Their Striking Resemblance
Hollywood star, Zoe Saldana, displayed sweet sibling love after she shared some beautiful photos of her and her look-alike sisters.
Fans were swept off their feet after the movie star, Zoe Saldana shared some enchanting snapshots that she took with her sisters on Instagram. In the two-photo post, Zoe and her sister held a striking resemblance as they displayed adorable sibling love.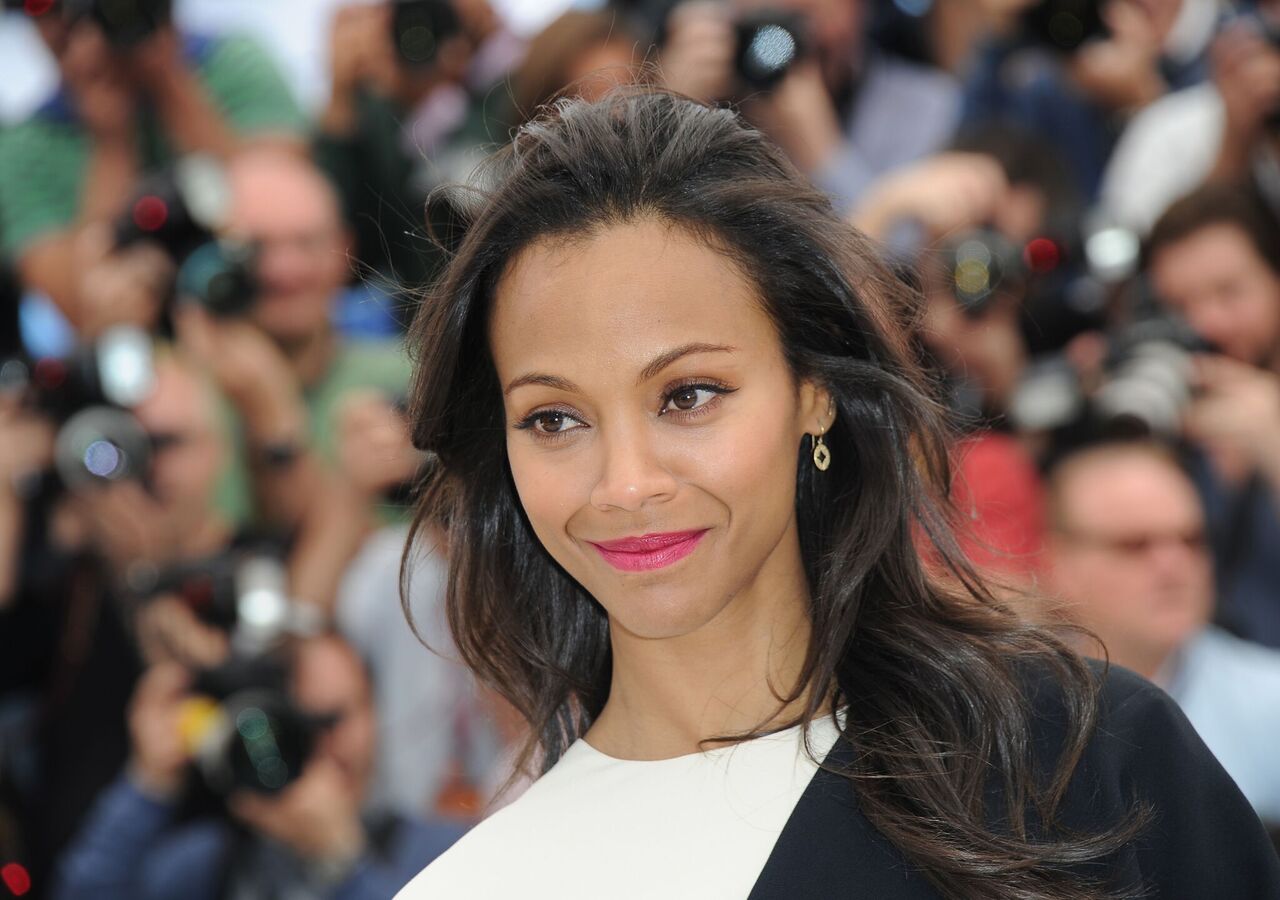 The first snapshot showed the girls in a black and white photo that looked ethereal as they posed for the camera in what looked like a photoshoot session.
...the star actress and her family made a rare public appearance after she got honored with a star on Hollywood's Walk of Fame.
In the second shot, the sisters rocked a cozier look as they snuggled together in colorful sweatshirts while they flashed perfect smiles for the camera.
Fans were blown away by the uncanny resemblance that Zoe held with her equally-grown siblings. In the comments, stars like Naomi Campbell and Jennifer Garner were not left out as they marveled and admired the girls.
The "Columbiana" actress and her sisters have begun to make their mark in the movie industry, and together, the girls created their production company, CineStar.
According to Shape, the Saldana sisters have successfully aired miniseries, including "Rosemary's Baby" and "My Hero." 
Their motive is to tell more stories from the female perspective, which could constitute 80% of their production. The ladies shared some tidbits about themselves and with the news site while giving updates about their company. 
Zoe, Cisely, and Mariel are hardworking sisters who have pulled their individual weights to make an excellent name for themselves, and the girls owe their resilience to their mom. 
Hola recently shared that the star actress celebrated her mom in a heartfelt tribute, where she described the matriarch with the sweetest words. Zoe also appreciated her mom for raising her and her siblings the right way.
Just like her mother gave the Saldana sisters a good upbringing, Zoe is determined to imbibe that culture in her kids. The "Avatar" actress shares three kids with her hubby Marco Perego, and they make sure to teach their kids vital values.
According to USA Today, back in 2018, the star actress and her family made a rare public appearance after she got honored with a star on Hollywood's Walk of Fame.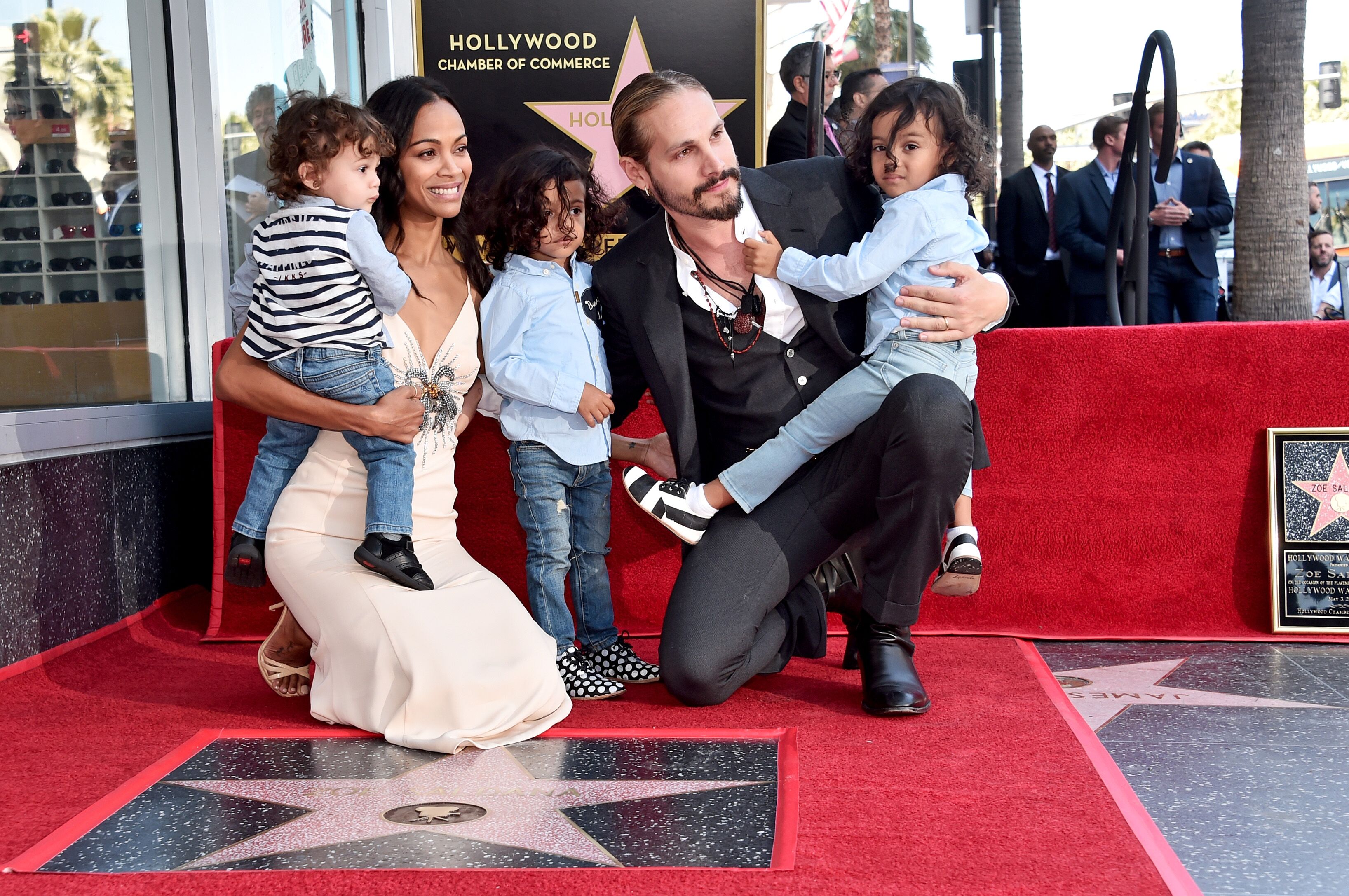 Zoe and her family looked beautiful as fans were delighted to get a glimpse of her young family. During the ceremony, Saldana couldn't help gushing over her hubby and their bundles of joy.
Zoe is a doting mom, and she takes pride in being there for her kids, but the TV personality does admit that motherhood comes with stress.
According to Celebretainment, the mom-of-three told Us Weekly in an interview about how she has her hands full with her boys.
The celebrity mom revealed that while she got caught up in her quest to teach her sons essential values, they, in turn, showed her to be friendly and play with her brood