Houston Man with Stage 4 Cancer Marries Love of His Life in Touching Hospital Ceremony
A Houston resident diagnosed with terminal cancer, Corey Cunningham, got his longtime dream fulfilled after marrying the love of his life in an emotional hospital ceremony.
Corey Cunningham was a patient at the Houston hospital, where he spent months battling cancer. His long time girlfriend, Tyyisha Evans, stood by him through his struggle with the condition, which served to deepen their love.
With the help of his doctor, Phyllis Chapel, the cancer patient proposed to the woman of his dreams and got a "Yes" in return.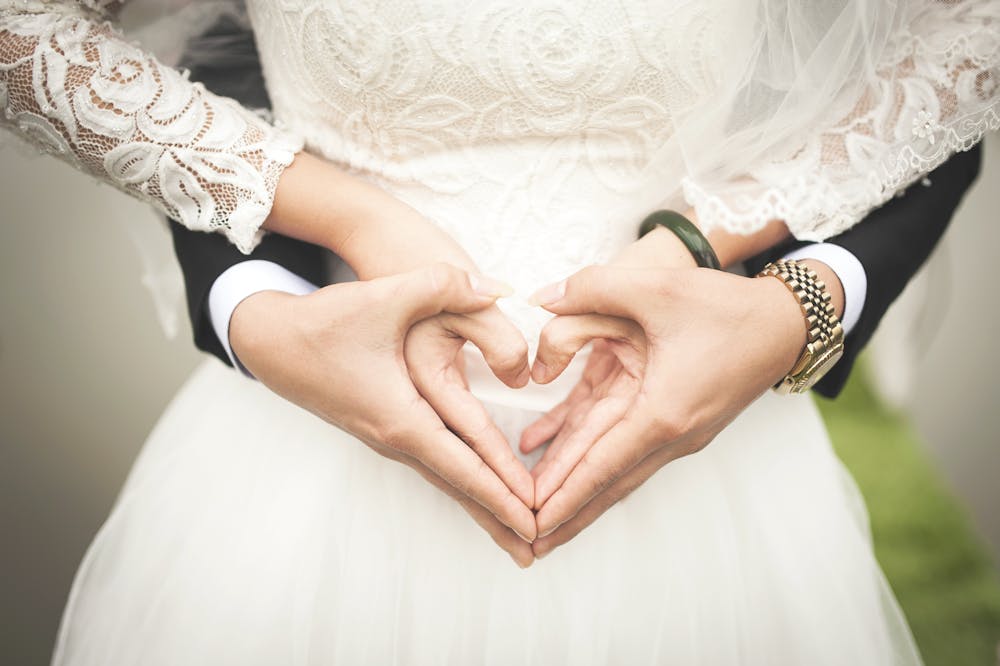 The nurses sprang into action just as soon, converting the hospital's chapel into a make-shift wedding hall, complete with cake, decorations, and a hired photographer. 
The proposal and eventual wedding came as a surprise to the 42-year-old mom and grandma. Tyyisha Evans admitted:
"I was so surprised. I just didn't expect him to have that on his mind. I thought this was going to be the last thing he would think about."
Today, Corey Cunningham married his best friend, Tyyisha Evans. They were thrilled to find out she beat #breastcancer in October. Then in November, they learned Corey had terminal brain cancer. They'll spend his final days as husband and wife. Story at 6 on #khou11 pic.twitter.com/ZkTbKsWaVG

— Stephanie Whitfield (@KHOUStephanie) February 10, 2020
The patient got diagnosed with stage 4 Glioblastoma, an incurable brain cancer, about four months ago following a seizure suffered at work. The ailing father's life-expectancy was estimated at fifteen months, which was heart-breaking news to his loved ones.
However, his now-wife urged him on, imploring the 45-year-old to fight for his life. Corey strived to survive, going through different rounds of chemotherapy, radiations, and medications, to no avail. 
This is not the first time the new husband has popped the question to the love of his life.
This is the kind of story we all need. ❤️ The staff at @MethodistHosp arranged a wedding for Corey Cunningham, who has terminal brain cancer, and his longtime girlfriend Tyyisha. Wasn't a dry eye in the chapel! 💒 pic.twitter.com/CgXv2IR74Q

— Erica Simon (@EricaOnABC13) February 10, 2020
When the MRI results revealed that there were no improvements, the sick man knew it was time to make a dying list, topped by his ages long dream of becoming Evans' groom.
To achieve that, the newlywed utilized the first chance he got, naming the 42-year-old his medical power of attorney, and letting the doctor in on his desire to propose with a diamond ring purchased earlier.
The wedding was graced by the majority of the hospital staff, three of Evans' kids, her 4-year-old grandson, and the groom's teenage daughter. Speaking on the experience, the bride shared:
"It was much more than I expected. I couldn't believe how many total strangers were in tears on our wedding day."
The love between this couple is so evident and pure. Tyyisha says Corey asked her to marry him 4 times before, but due to him traveling for months at a time for work, she declined. His recent diagnosis changed things. They decided to go for it! 💍 pic.twitter.com/mNETB26lZV

— Erica Simon (@EricaOnABC13) February 10, 2020
This is not the first time the new husband has popped the question to the love of his life since their meeting in 2013 on a dating website.
The excited bride disclosed that she turned down four previous proposals due to some restricting factors. For one, the patient traveled a lot, several weeks at a time, due to the nature of his work; hence, it was never the right time.
Another hindrance plagued the couple in 2018 when Evans was diagnosed with breast cancer. The woman spent the past year battling the condition until she went under remission last October. 
With Corey being Stage 4, their vows meant so much more. They tenderly wiped away each other's tears during the ceremony.

Lesson: love while you can. Love with all your might. Love with no regret. 💗 pic.twitter.com/LX2Q7XEeyz

— Erica Simon (@EricaOnABC13) February 10, 2020
However, days after celebrating her victory over cancer, Corey received his terminal brain cancer diagnosis, making their joys shortlived.
With the marital hindrances behind them, the couple is determined to make the most of their remaining time together, even as Corey begins his hospice care period.