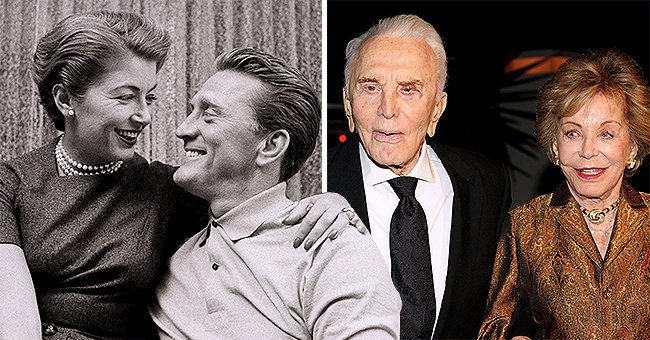 Getty Images
Kirk Douglas & Wife Anne Buydens Were Always Close and Functioned on Every Level, Says 'Tough Guys' Director
Hollywood Icon Kirk Douglas and his wife, Anne Buydens, shared a movie-like love for over 60 years of their union as life partners.
Kirk was married to Anne Buydens for 65 years and their love was likened to a classical romantic film. Movie director Jeff Kanew recently gave his thoughts on the love that the couple shared.
Kanew worked with Douglas, who recently passed away, on many films including the 1986 film, "Tough Guys," and the life documentary of the actor, "Kirk Douglas: Before I Forget".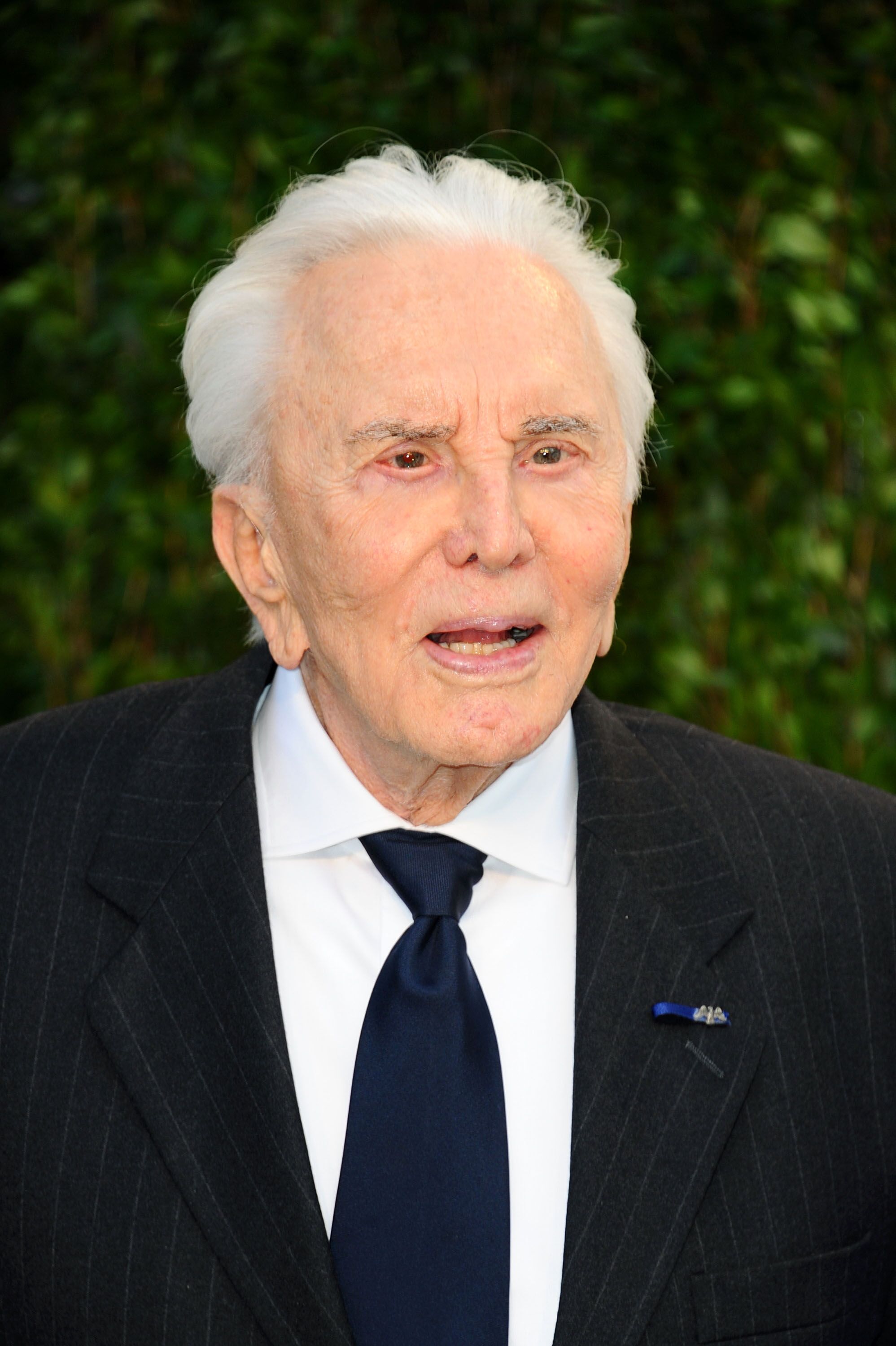 Kick Douglas arrives at the 2012 Vanity Fair Oscar Party. Feb 26, 2012 | Photo : Getty Images
The director described the relationship between Kirk and Anne as a rather unique one where both parties "functioned on every level". Kanew also explained that,
"They met in Paris and it was love at first sight."
Kirk was first married to Diana Dill with whom he had his two eldest sons — Michael and Joel. The marriage lasted for 8 years and ended in 1951. He met Anne Buydens shortly after his first marriage ended and he was struck by her first response to his advances.
The duo met at a location for a shoot, where Kirk invited her into his own movie trailer which he referred to as "the lion's den".
Anne, who was a multilingual translator from Germany, declined his request and explained that she'd rather retire to her home to make herself "some scrambled eggs."
The Hollywood superstar was dumbfounded at her initial refusal and later described her as "the most difficult woman" he'd ever met. After Kirk's relentless show of his admiration and affection for Anne, the two began dating and got hooked in 1954.
The epic marriage birthed two sons — Eric and Peter. The entire Douglas family made their way into Hollywood and made names for themselves.
The first son of the legend, Michael Douglas, 75, is an Oscar-award-winning actor who's recognized as a prime actor of our time. Kirk's second son, Joel Douglas, 73, is a movie producer.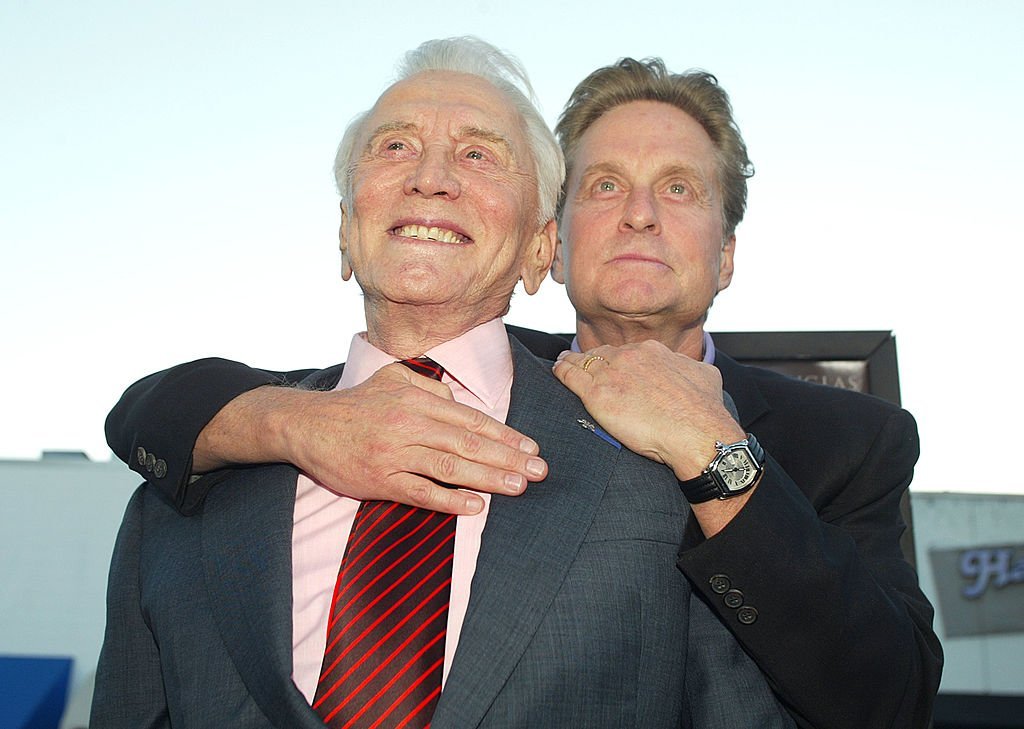 Kirk Douglas and stands with son Michael Douglas as he hugs him from behind at the premiere of "It Runs In The Family" on April 7, 2003, in Los Angeles, California | Photo : Getty Images
Peter Douglas, 64, who's the first product of the loving union between late Kirk Douglas and Anne Buydens, is also a movie producer.
The youngest son of the Douglas family, Eric Douglas, was an actor until his demise in 2006 which was caused by an overdose.
According to the children of the legend, he was a great father and a driving force for everyone around him. Kirk Douglas definitely made the world a better place than he met it.
Please fill in your e-mail so we can share with you our top stories!