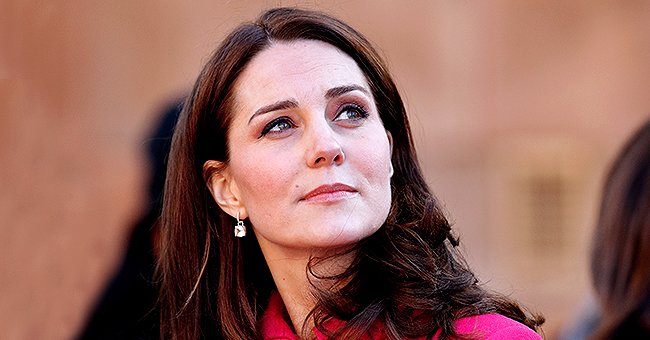 Getty Images
Kate Reveals How Helpless Prince William Felt as She Battled Morning Sickness during All of Her Pregnancies

Duchess of Cambridge, Kate Middleton, recently revealed that her husband, Prince William, felt helpless as she battled morning sickness during her three pregnancies.
Earlier last month, the mother of three visited the Stockwell Gardens Nursery School in London before granting her first interview session in a podcast with "Happy Mum Happy Baby."
The Duchess of Cambridge shared her pregnancy experiences as well as motherhood with the podcast's host, Giovanna Fletcher.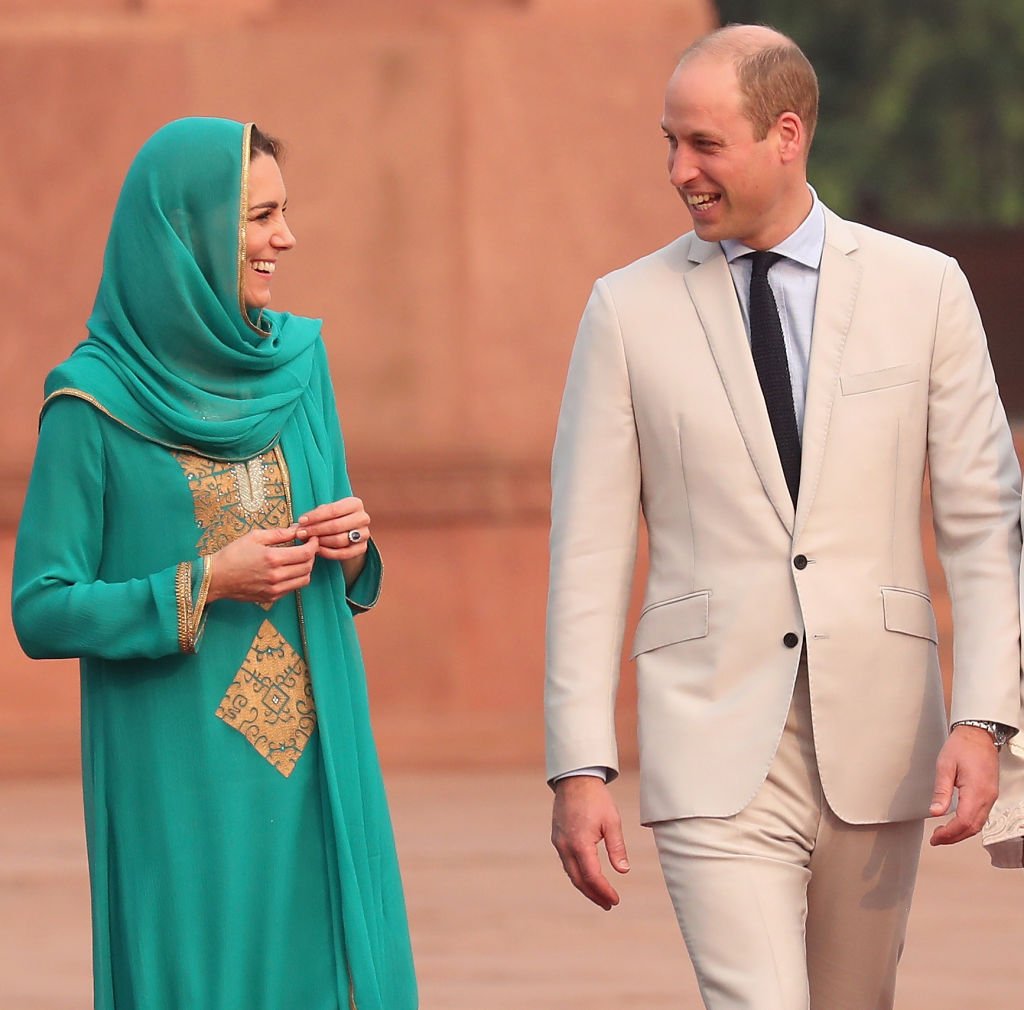 Prince William, Duke of Cambridge and Catherine, Duchess of Cambridge arrives at the Badshahi Mosque within the Walled City during day four of their royal tour of Pakistan Oct 17, 2019 | Photo: Getty Images
The stunning royal, who was promoting her survey, "5 Big Questions," revealed that it was a challenge being pregnant and struggling with the rare Hyperemesis Gravidarum.
The fact that no one could help Kate through the incessant morning sickness made matters worse. In the podcast, she said,
"You know, William didn't feel he could do much to help, and it's hard for a loved one to see you suffer without being able to do anything about it."
Kate had to figure out a way to cope with her situation, so she adopted a method known as "hypnobirthing" and used it all through her different pregnancies.
Hypnobirthing entails relaxing the body and mind before the period of delivery. According to the Mayo Clinic, expectant mothers could also make use of things like music, positive energy, or words from people, to instill the self-hypnotic technique.
The Duchess of Cambridge revealed that the method was beneficial to her. In the podcast, Kate told host Fletcher:
"I realized the power of the mind over the body as I had to try everything I could to help me through it."
Kate delivered her first child, Prince George, 6, in July 2013, Princess Charlotte, 3, in May 2015, and the young Prince Louis in April 2018.
During the interview, Kate also shared her hopes for her children. The 38-year-old wishes for them to remember the moments they shared with her, and the times the entire family were together; she wants her children to remember the "simple things" in life.
Reflecting on her childhood, Middleton stated that she had a very happy childhood. Her parents always took out time to be there for her and her younger siblings, Pippa and James, and she wanted nothing more than that for her kids.
The past few months have been hectic for the royal couple, with their work schedules and the recent decision of Prince Harry and Meghan Markle to step down from royal authority, family time is still a priority for the Cambridges.
Prince William and his wife decided to take a "break" from their royal obligations to spend some quality time with their kids. The couple chose between Tuesday, 17 February and Friday 21, 2020, for their splendid break.
Please fill in your e-mail so we can share with you our top stories!