Getty Images
Kate and Jon Gosselin's Not-So-Glamorous Life after Their Reality TV Show 'Jon & Kate Plus 8'

Reality television duo, Kate and Jon Gosselin were married for ten years, between 1999 and 2009. During their time together, the pair welcomed an extraordinary brood of eight, leading the Gosselin's to become the trailblazing TLC family.
Celebrity pair, Kate Gosselin and Jon Gosselin became legendary television stars following the birth of their Sextuplets in 2004. Four years earlier, the couple welcomed a set of twins.
Their incredible multiple births soon made them a celebrated family, sought after by several television networks eager to make their lives into a reality show.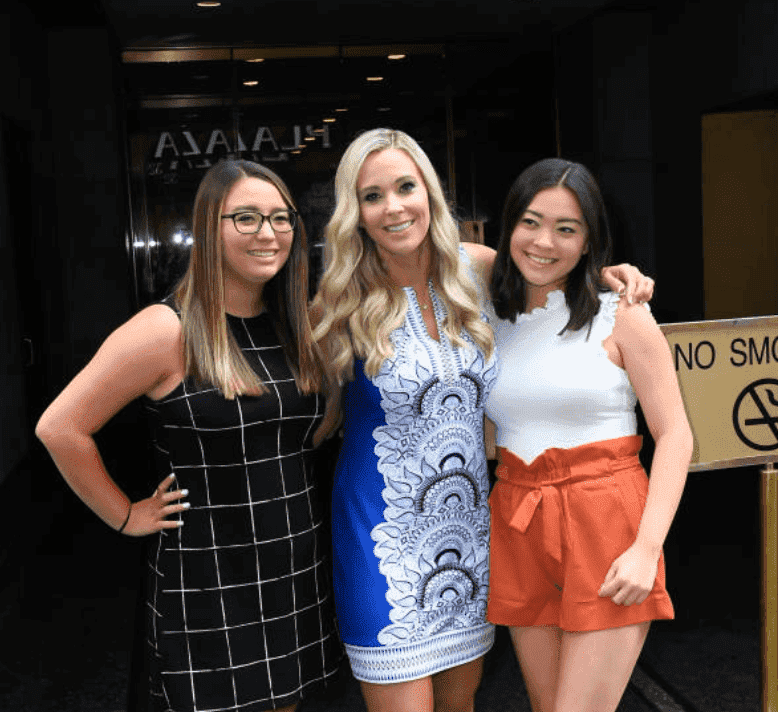 Kate Gosselin and her daughter's Cara Gosselin and Mady Gosselin pictured standing outside the "Today" show, on June 11, 2019, New York City | Source: Raymond Hall/GC Images
"JON AND KATE PLUS EIGHT"
The family reality series, "Jon And Kate Plus 8," first premiered on Discovery Health Channel before being adopted by TLC. The show followed the lives of Kate and her then-husband, Jon Gosselin, as they went about their daily lives raising twin daughters and a set of sextuplets.
The show soon became a hit, and before long, the mother of eight and her family became famous television figures. Her brood of eight, including twin girls, Madelyn "Mady" Kate and Cara Nicole, as well as sextuplets, Aaden Jonathan, Collin Thomas, Joel Kevin, Alexis Faith, Hannah Joy, and Leah Hope, grew up in the public eye into high schoolers and college undergrads.
The show ran for two years on the network until the parents of eight divorced in 2009, after which it was renamed "Kate Plus Eight," documenting the life of the 44-year-old as a single mother of eight.
The new adaptation aired for the next five years until it was canceled in 2017 following legal filings by Jon against TLC to desist filming the Gosselin kids.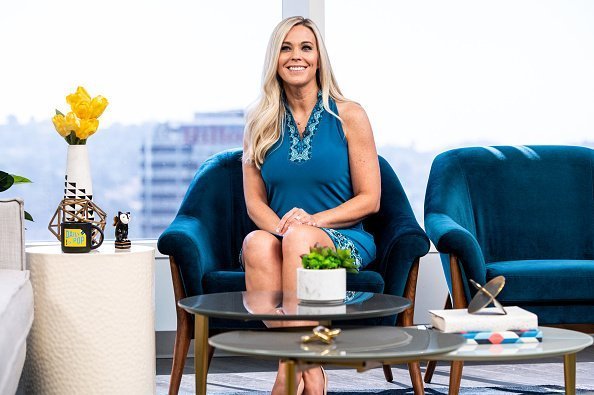 Television personality Kate Gosselin visits "Extra" at Universal Studios Hollywood | Photo: Getty Images
THEIR LIVES AFTER THE SHOW
Since the show went off the radar, the TLC star has remained a reality TV legend. The icon adjusted to life away from the cameras with her children.
Her divorce from ex-husband was filled with controversies, cheating scandals, custody battles, and legal feuds becoming the order of the day.
Amid the legal battles, Kate landed a new show on TLC, "Kate Plus Date," which followed the life of the reality star as she set out on a journey to find love. The new show sailed in 2019.
Their lives have progressed substantially ever since, with the sextuplets now fifteen and in high school, while their twin daughters, Mady and Cara, have grown into two beautiful adults.
The 18-year-olds have since moved out of their Pennsylvania apartment to NYU as college undergraduates. The once large family with eight children has since been halved, with the twins off in college, while two of the sextuplets, Collin and Hannah are in their dad's custody, far away from their mom.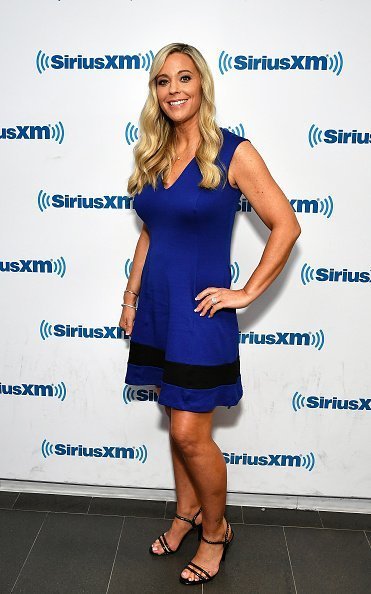 TV personality Kate Gosselin visits SiriusXM Studios on June 10, 2019 in New York City | Photo: Getty Images
HOW JON GOT CUSTODY OF THE KIDS
Kate's estranged husband now lives with two of his fifteen-year-olds after gaining their custody following heated allegations of the icon being an abusive mom.
Recounting how he gained custody of the pair, Jon accused his ex of being a militant mother who made his kids work to feed her extravagance, tagging her as "narcissistic and selfish."
Going further, he divulged that the celebrity mom sent off her son, Collin to a correctional behavior facility in Philadelphia, when he was 11, and kept it a secret.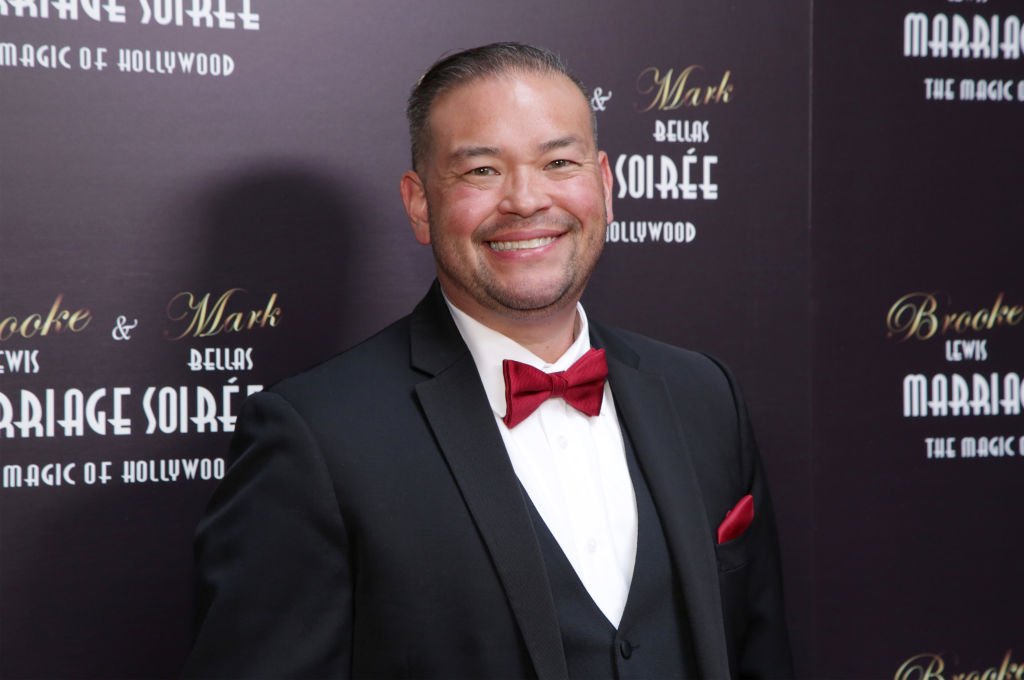 Jon Gosselin attends Brooke & Mark's Marriage Soiree "The Magic Of Hollywood" at the Houdini Estate | Photo: Getty Images
According to the 42-year-old, his son sent him multiple letters, begging to be rescued, while also accusing his mom of abuse. The young lad spent three years in the secret unit, despite having no mental diagnosis other than the minor ADHD.
Following his discovery of the child, Jon filed for custody, which was approved by the court. Shortly after gaining custody of Collin, another of the sextuplets, Hannah, moved in with him.
Claims by the controversial dad revealed that the television personality mentally abused and alienated the teenager, prompting her to flee into her dad's wings.
KATE'S SCANDALS OVER THE YEARS
Their bitter split left Kate Gosselin's kids caught in between two feuding parents. Following their divorce, the 42-year-old obtained a court order to prevent the TLC royalty from filming her kids.
However, the icon seemingly breached the legal order when she allowed her underaged kids to be filmed on a special episode of "Kate Plus Eight." This prompted legal action from Jon, leading the court to rule a $25,000 payment to her ex-husband.
While the settlement was still pending, Kate Gosselin went under fire again for featuring her already 15-year-old sextuplets on her series without work permits. Jon once again sued his former wife, and in response, the judge demanded a $1500 settlement payable to the divorced father within ten days.
JON'S CHEATING SCANDAL
There have been speculations that the couple's bitter split was a result of Jon's cheating. These claims sprung forth from Kate's insistence that she was the victim during their ten-year marriage as the father of her kids cheated on her. The father of eight has stepped forward to debunk the cheating allegations saying:
"The biggest misconception is the reason for the divorce is that I cheated on my wife, but I didn't."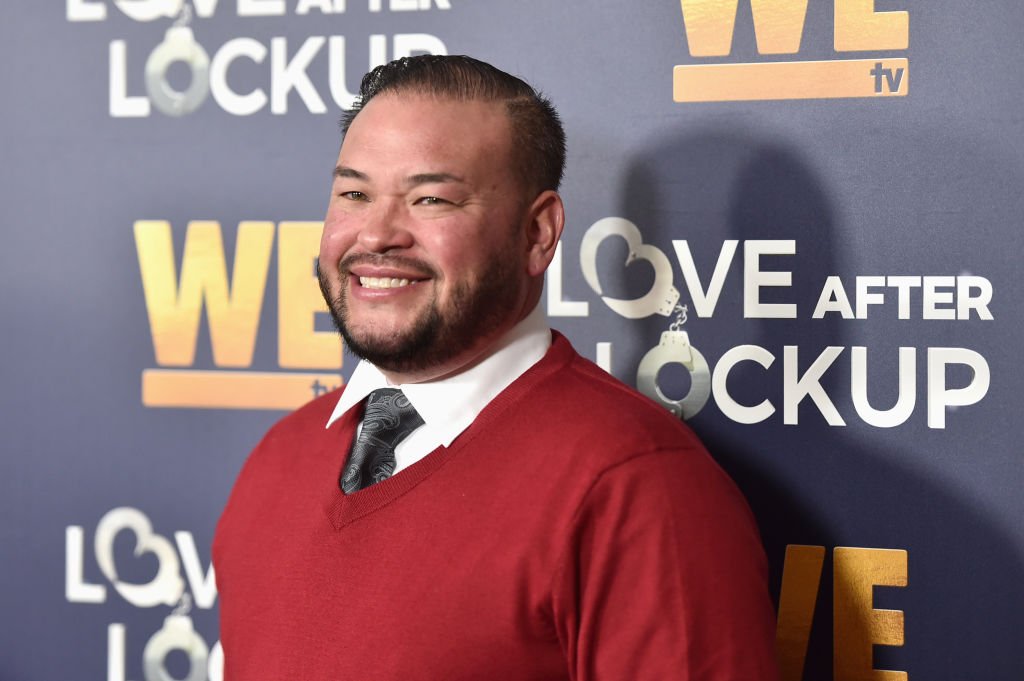 Jon Gosselin attends WE tv celebrates the return of "Love After Lockup" with panel, "Real Love: Relationship Reality TV's Past, Present & Future," at The Paley Center for Media | Photo: Getty Images
He went on to reveal that his estranged wife filed for the divorce because he decided to stop filming their family series despite an offer of $1 million from TLC to stay on the show.
The parents of eight have kept feuding, so much so that the courtroom has fast become their only point of encounter, and Kate Gosselin's children are left divided between both worlds.
Please fill in your e-mail so we can share with you our top stories!