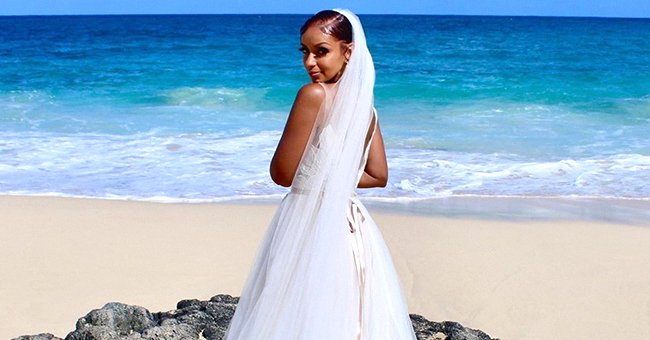 Instagram/myaplanet9
Mya Marries Herself in 'The Truth' Music Video Following Wedding Rumors

After Mya posted a picture of herself wearing a gorgeous wedding dress, it turns out she married herself in her "The Truth" music video.
Mya's wedding picture was all a plan to promote her new music video for "The Truth," just hours after fans began congratulating her for her alleged wedding.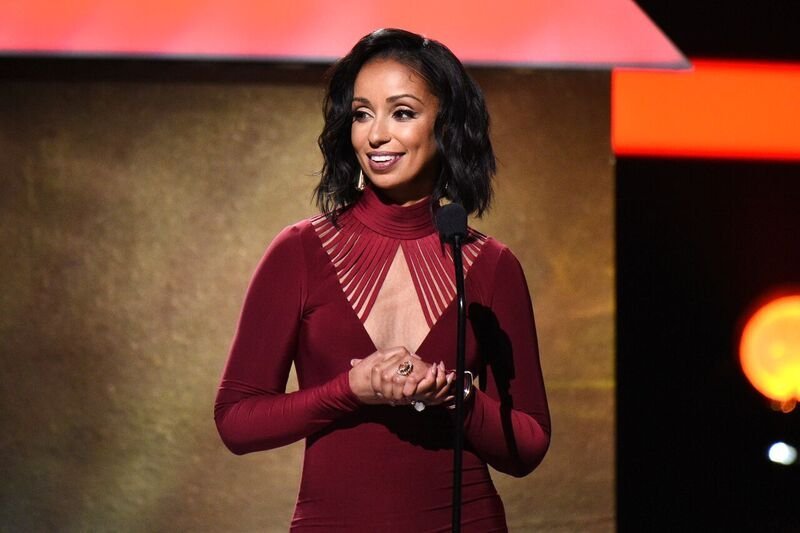 Mya attends the 59th Grammy Awards at the Microsoft Theater on February 12, 2017 | Source: Getty Images/GlobalImagesUkraine
Fans flocked to Instagram to congratulate Singer Mya on her supposed wedding after she shared a picture of herself wearing a wedding dress while at the beach. Making things more convincing, she captioned it saying "Officially, Mrs. Lanky."
Fans and friends of the singer were shocked to hear about her surprise wedding.
A CLEVER MUSIC VIDEO PROMOTION
A couple of hours later, however, it was revealed that she actually married herself in the new music video for "The Truth," which she dropped just hours after sharing her beach wedding picture.
Instead of a real "wedding video," the link on her bio was actually a link to the new music video, much to the surprise of a lot of those who were looking to see more about her wedding.
THE CREATIVE SELF-LOVE VIDEO
The creative music video, which was shot in Seychelles, was directed by Joshua Sikkema, which aims to celebrate self-love, as she gets married to herself by the ocean.
Previously, fans and friends of the singer were shocked to hear about her surprise wedding. Her gorgeous wedding dress went viral on the internet, with people wondering about who her groom was.
DETAILS OF MYA'S PERSONAL LIFE
Mya has been linked to several partners in the past, but the 40-year-old hasn't had a recent relationship, which was why it was surprising for many fans to hear about her wedding. She previously dated American football players DeSean Jackson and Larry Johnson, and of course, Jay-Z.
After failed attempts of trying to check on Mya's love life, it turns out there was no groom at all, and it was all part of a plan to celebrate self-love instead.
SOME FANS' CORRECT SPECULATIONS
Before Mya revealed that her marriage wasn't actually real, there were already some fans who believed it was fake. When TMZ reported about the alleged marriage, one fan wrote:
"Who is her alleged husband? I feel like this whole thing is a fabricated reach."
She'd soon find out that she was correct, as it was indeed a well-thought-of plan in promotion of her newest single.
Please fill in your e-mail so we can share with you our top stories!