People: Prince Harry's Ex Caroline Flack Had Ambulance Called to Her Home Night before She Died
The night before the former 'Love Island' host, Caroline Flack took her life, an emergency call was made to paramedics, who rushed to her home in London.
Shortly after 10:30 pm the night before Caroline Flack took her life an emergency call was made to paramedics. A London Ambulance Service spokesperson confirmed the news with PEOPLE, saying:
"Crews attended and, following a clinical assessment, the person was not taken to hospital. Due to patient confidentiality we cannot comment further."
It is reported, two paramedics arrived at her home in London to assess the situation but ultimately deemed her fit enough to stay home, and decided that she would not require hospital treatment.
After hearing concerning news about her court case, The Sun reports Flack's friend, Lou Teasdale, had spent the night with her after her family and friends became concerned about her welfare.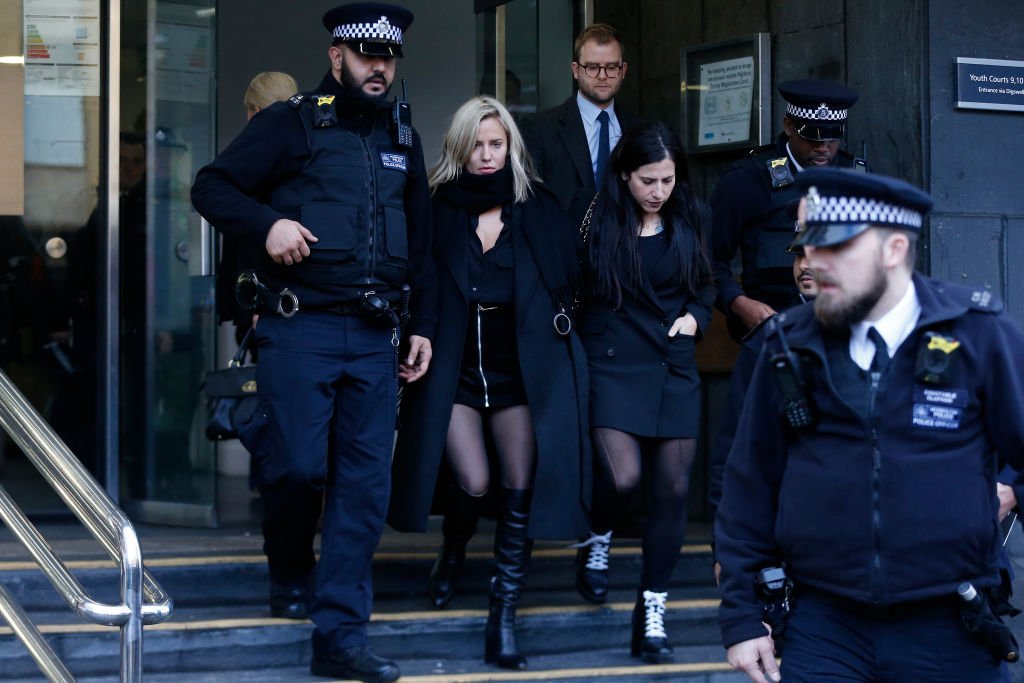 At the time paramedics arrived, she was with Lou and a group of friends, and it is believed paramedics felt she would be fine in the company of friends, a source
explained:
"Caroline had been unwell on Friday but by the time crews got there she was feeling much better and was coherent and responsive to them. She refused to go to hospital."
Flack had been forced to resign from her hosting position on "Love Island" in December 2019 following a domestic incident with her boyfriend, Lewis Burton.
Flack was charged with assault by beating after an argument with Burton at their home. It is alleged that she struck him with a lamp during their altercation.
Burton has since spoken out about the incident and denied having suffered any injuries. Flack has also maintained her innocence and pled not guilty.
However, prosecutors did not want to drop the charges and her trial was set for March. Reportedly, Flack was sent over the edge by the news that prosecutors were not planning on dropping the assault case against her.
After being released on bail, Flack was ordered not have any contact with Burton until her trial date. He has since spoken out about her death admitting that he is heartbroken.
Flack has dated other famous faces including Harry Styles and a brief fling with Prince Harry after his break-up with Chelsy Davy in 2009.