Mo'Nique Gets Lots of Compliments as She Flaunts Her Figure in Black Dress & High Heels in Pic
Mo'Nique stunned her followers when she posted an Instagram photo of her recently slimmed figure, in a black dress. The comedian captioned the photo with impactful words that everyone has to read.
Mo'Nique impressed her fans late last year when she lost almost 100 pounds. The star who weighed 300 pounds at some point took on a healthy diet regime and dancing classes to help her manage her weight.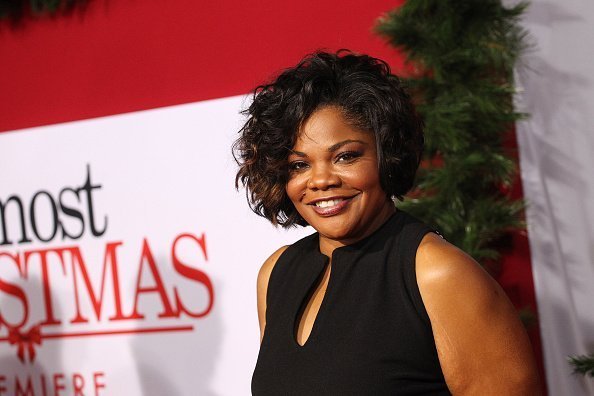 Mo, first, did not consider her weight loss as significant until she saw old footage of herself in the sitcom "The Parkers," which stopped airing in 2004. It was then Mo realized that in contrast to her old self, she was "skinny."
Mo said on The Rickey Smiley Morning Show that she is yet to consider her figure as slim.
The Oscar-winning actress is certainly not resting on her laurels as she dropped another photo showing her figure in a black dress. The dress was matched with black leather pants and heels.
Beyond sharing her stunning figure, Mo also used the opportunity to charge whoever was going to listen. Her charge was to never give up on oneself. She added:
"We've been told to talk to our YOUNGER SELVES, how about, we talk to our OLDER SELVES. I'm enjoying the CONVERSATIONS. I LOVE US 4 REAL!"
Her photo and caption drew compliments from her fans and admirers. Everyone had something good to say about the celebrity. "Baby girl, I love this outfit and look," an Instagram user wrote with heart-shaped emojis.
Another called her a marvelous goddess. One of her fans praised Mo for her gorgeous look while other users fell in love with her beautiful figure and her lusciousness.
This goes to show that Mo'Nique is not going complacent. The 51-year-old actress is still maintaining her shape and does not show signs of relapsing anytime soon.
Mo said on The Rickey Smiley Morning Show that she is yet to consider her figure as slim. She did not understand why people described her as slim as she still believed there was work to be done.
She says, "If I was an MMA fighter I'd be a heavyweight right? If I was a regular boxer, I'd be a super heavyweight. So I'm still a big woman, but it makes me say, how big was I?"
Judging from the caption on her Instagram post, Mo'Nique is not going to let her loving and supportive fans down. Fans will be looking forward to more photos of her stunning figure.