Tamela Mann of 'Meet the Browns' Fame Flaunts 50-Pound Weight Loss in Black Dress in New Photo & Fans Praise Her
"Meet the Browns" actress, Tamela Mann gave fans a sneak peek at her new body in a form-fitting black dress while flaunting her 50 pounds weight loss.
Tamela Mann keeps basking in the afterglow of weight loss, and it is safe to say that she deserves it after putting in work at the gym.
In a new Instagram post, the "Now Behold the Lamb" singer flaunted her weight loss, and fans were there to cheer her and show their support.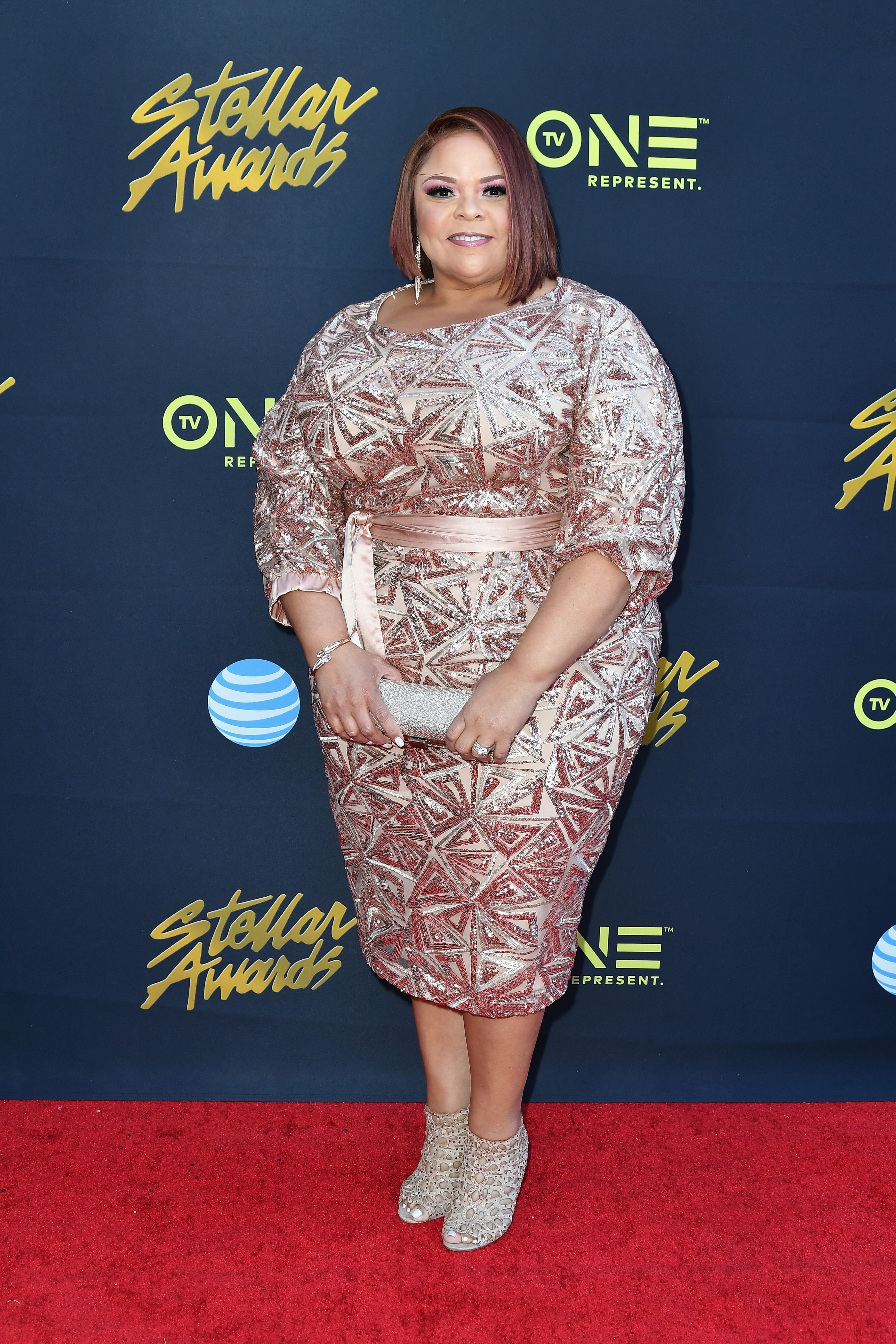 Mann looked stunning in a perfectly fitting black dress while sporting a curly hairstyle. She accessorized with minimum jewelry, but her body was the main attraction. 
Fans did not hesitate to fawn over her as they praised and admired her determination and result. Someone thoughtfully wrote:
"You are amazing! You give me motivation on so many levels. Thank you, and keep pushing for health…"
Ever since Mann announced her 50 pounds weight loss, the star has regularly shared stunning images of herself. Another Instagram post showed her looking slimmer in a flowery top paired with pink tights and a pair of black boots.
Tamela is not the only one who needed to change her eating routine as her hubby was once diagnosed with Type 2 diabetes.
Mann completed her look with a stylish looking blazer jacket. Just like the bright smile on her face, Tamela's caption shows her happiness. She wrote, "50 pounds lighter, and I'm feeling amazing!"
David and Tamela recently sat with ESSENCE's "Yes Girl" podcast ladies, where they shared bits and pieces about their businesses and marriage. There, Tamela shared that her hubby was very supportive.
The Grammy Award-winner made it known on the show that she intended to go on her weight loss journey alone and told her family not to worry themselves. But with time, David helped her research healthy eating.
After Tamela's viral weight loss, the Hollywood star's new challenge is to keep up with her healthy lifestyle. With her kids grown and out of the house, it is easier for the actress and her hubby to do away with junk food.
The Manns not only keep a watch in their food intake but also take proper notes on what they drink. When they deviate from their healthy eating routine sometimes, Tamela and David try not to take a lot of sugar in the form of drinks.
Tamela is not the only one who needed to change her eating routine as her hubby was once diagnosed with Type 2 diabetes, and he had asked his wife to help him manage his sugar intake.
With their healthy living lifestyle, the celebrity couple has become an inspiration for their children and grandchildren who make sure to watch and curb specific food intakes.