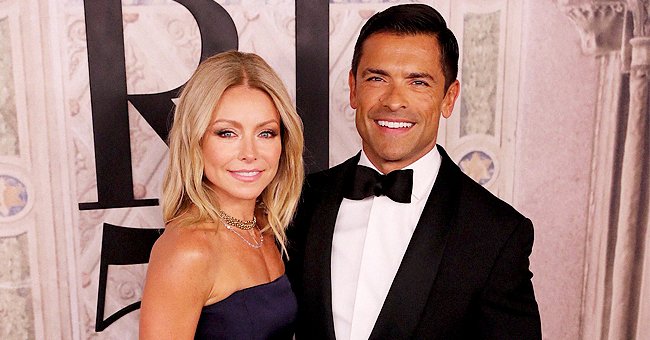 Getty Images.
Kelly Ripa Jokes about Her Hand-Holding Incompatibility with Husband Mark Consuelos

Kelly Ripa and Mark Consuelos may have been happily married for more than two decades, but the couple's hands don't always share the same compatibility, as Kelly humorously pointed out.
On Tuesday, the 49-year-old actress shared a funny tidbit from her marriage to Mark in a picture she shared on social media.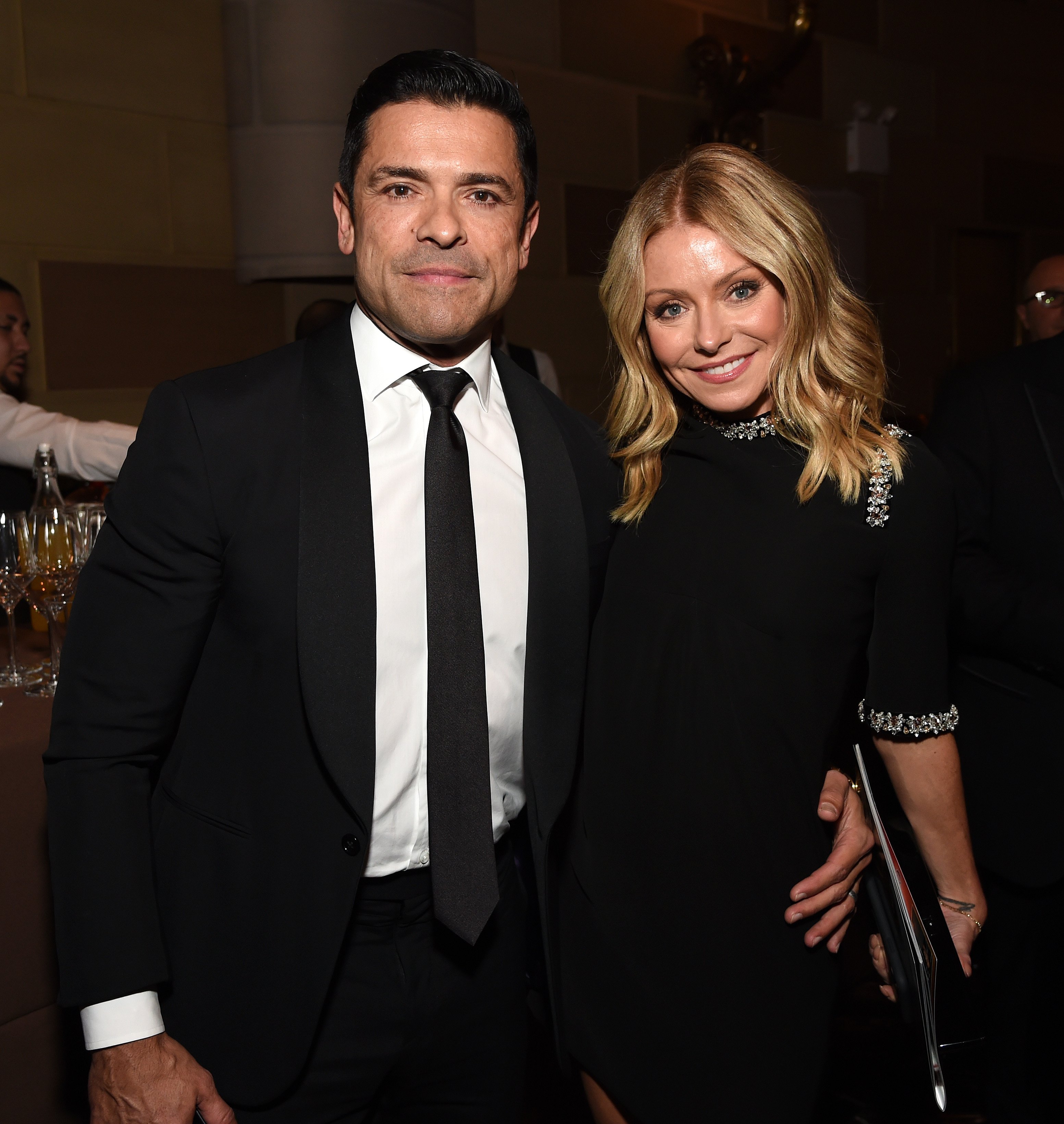 Mark Consuelos and Kelly Ripa pose during the Radio Hall of Fame Class of 2019 Induction Ceremony at Gotham Hall on November 08, 2019, in New York City. | Source: Getty Images.
The image shows Kelly and her actor husband Mark sitting next to each other holding hands, but Kelly's hand looks all but contorted as she held onto his.
You're going to fundamentally not agree on things.
While Kelly made sure her fans know what "handholding incompatibility" looks like, she also added a Tyrannosaurus Rex gif wherein the prehistoric creature struggled to grab hold of a cookie jar.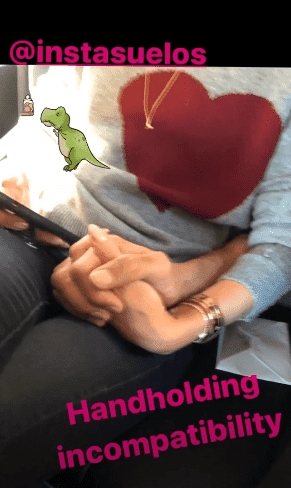 Kelly Ripa joking about her "handholding incompatibility" with husband Mark Gonsuelos on her Instagram Stories on February 19, 2020. | Source: InstagramStories/kellyripa.
The couple eloped on May 1, 1996, and have since moved passed many "disagreements," and Kelly believes that there is nothing "insurmountable" in a relationship. Except for things of an abusive nature.
Kelly previously called marriage a "marathon," and advised young couples to "just push through" the difficult times.
The trick in pushing through, however, is the ability to step back and take a breather from frustration to see the "bigger picture," as Kelly reportedly said:
"You're going to fundamentally not agree on things. And if you take a breath, you usually can't remember what you're fighting about."
When Mark and Kelly first laid eye on each other it was love at first sight, even though Kelly said she knew Mark to be the one before they actually met.
The actress saw a picture of Mark, and she just knew. But when they later stood face to face as he auditioned for a role in the daytime soap "All My Children," the feeling went both ways.
Despite the instant chemistry, Mark didn't think he stood a chance with Kelly, who played the role of Hayley Vaughan, as he told HuffPost during an interview:
"I thought she was adorable, hot and sexy, but I was very focused, I didn't really think I had a chance with her, so I wasn't really focused on that."
That day happened exactly 26 years ago on February 4, and it remained a special day ever since. With a touch for romance, Mark showed Kelly Ripa that he didn't forget about the special date.
Elated with her surprise, Mark gave Kelly exactly five roses to celebrate the occasion, even though the number of roses left her baffled.
Please fill in your e-mail so we can share with you our top stories!