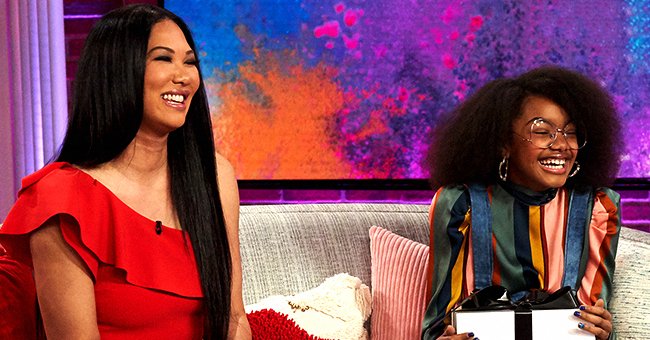 Getty Images
Kimora Lee Simmons Visits 'Kelly Clarkson Show' & Surprises Preteen Designer with Mentorship

A preteen designer, Skylar Johnson was gifted the opportunity of a lifetime in the recent episode of "Kelly Clarkson Show," after famous fashion designer Kimora Lee Simmons came on the show and offered her a mentorship.
The last episode of "Kelly Clarkson Show" turned out to be one to remember as it was graced by businesswoman and fashion mogul, Kimora Lee Simmons.
The show was all the more special for Skylar Johnson, a 12-year-old designer, who began upcycling her dresses at the age of 8.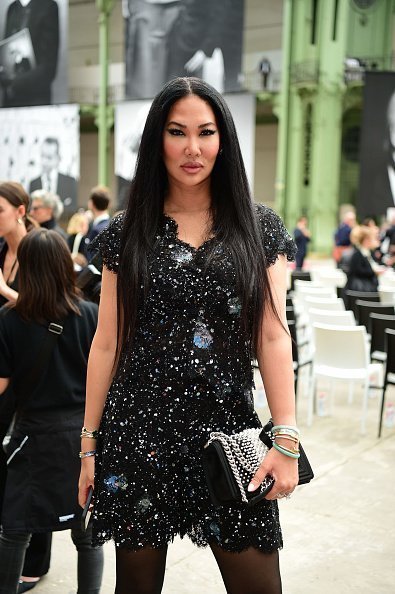 Kimora Lee Simmons at "Karl for Ever" Tribute to Karl Lagerfeld at Grand Palais on June 20, 2019 | Photo: Getty Images
At first, Kimora spoke to Kelly Clarkson and her other co-hosts about working with her daughters, Ming and Aoki, who are in college; they also spoke about family, and her fashion brand. Kelly Clarkson then announced that a 12-year-old fashion designer was backstage.
She also revealed that Skylar dreamed of being a fashion designer just like Kimora and had no idea that the business mogul was present on stage.
When the show resumed, Kelly Clarkson introduced Skylar by showing some of her designs, and saying:
"These outfits were designed by that young girl modeling them. At 12 years old, she can already say she is a fashion designer with her own brand and an exclusive list of growing clients."
Having been introduced, Skylar went on to narrate how she began designing clothes, revealing that it all started when she was eight and witnessed clothes being upcycled while watching television.
Skylar then started to upcycle her clothes rather than giving them away, and when her mother noticed her interest in sewing, she enrolled her in a sewing class.
Kimora had also spoken of how beautiful Skylar's designs were, and that she was shocked to know that they were the designs of a 12-year-old
Skylar also talked about making clothes for a famous client at the age of 10. Kelly Clarkson, her co-hosts, and the audience were filled with awe, listening to the young designer.
At that juncture, Clarkson reintroduced Kimora Lee Simmons, much to the shock and surprise of Skylar, who looked spellbound. Kimora presented Skylar with a gift, and later on, in the interview, she told the 12-year-old:
"I [we] wanted to tell you how proud we are of you and how important it is for you to follow your dreams and never let anybody tell you what you can't do because of your shape, or your color, or your age."
Kimora then told Skylar that if she were willing, she [Kimora] would take her under her wing and offer her a mentorship, much to the happiness of Skylar, who was so excited even to say a word.
Before then, Kimora had also spoken of how beautiful Skylar's designs were, and that she was shocked to know that they were the designs of a 12-year-old. She also said hi to Skylar's mom, who was among the audience.
Kimora Lee Simmons, 49, is many things rolled into one, having experiences in acting, modeling, reality television, fashion designing, and business. She is the owner of many businesses and is famed for her continuous success in them.
Kimora is also a proud mother of four biological children and one adopted child. Her children are daughters, Ming and Aoki, who she shares with Russell Simmons; son, Kenzo Lee Honsou, who she shares with actor Djimon Honsou.
Kimora married Tim Leissner, an ex-banker with Goldman Sachs, and together, they have a son, Wolfe Lee Leissner, who was born in April 2015.
The couple also adopted another son, 10-year-old Gary, making him the newest addition to her brood. Kimora Lee Simmons is one wonder woman who never stops going. Skylar Johnson would surely learn so much from her.
Please fill in your e-mail so we can share with you our top stories!