Don Diamont from Y&R Shared Photos from Valentine's Dinner with His Wife Cindy
"Bold and the Beautiful" star Don Diamont shared loved up pictures of him and his wife having dinner on Valentine's day and the setting looked magical. 
The couple was all smiles as they posed with a table full of beautiful flowers in one of the images. Although they were seated in what looks like a restaurant about to place their order, the view of the image was such a beautiful one.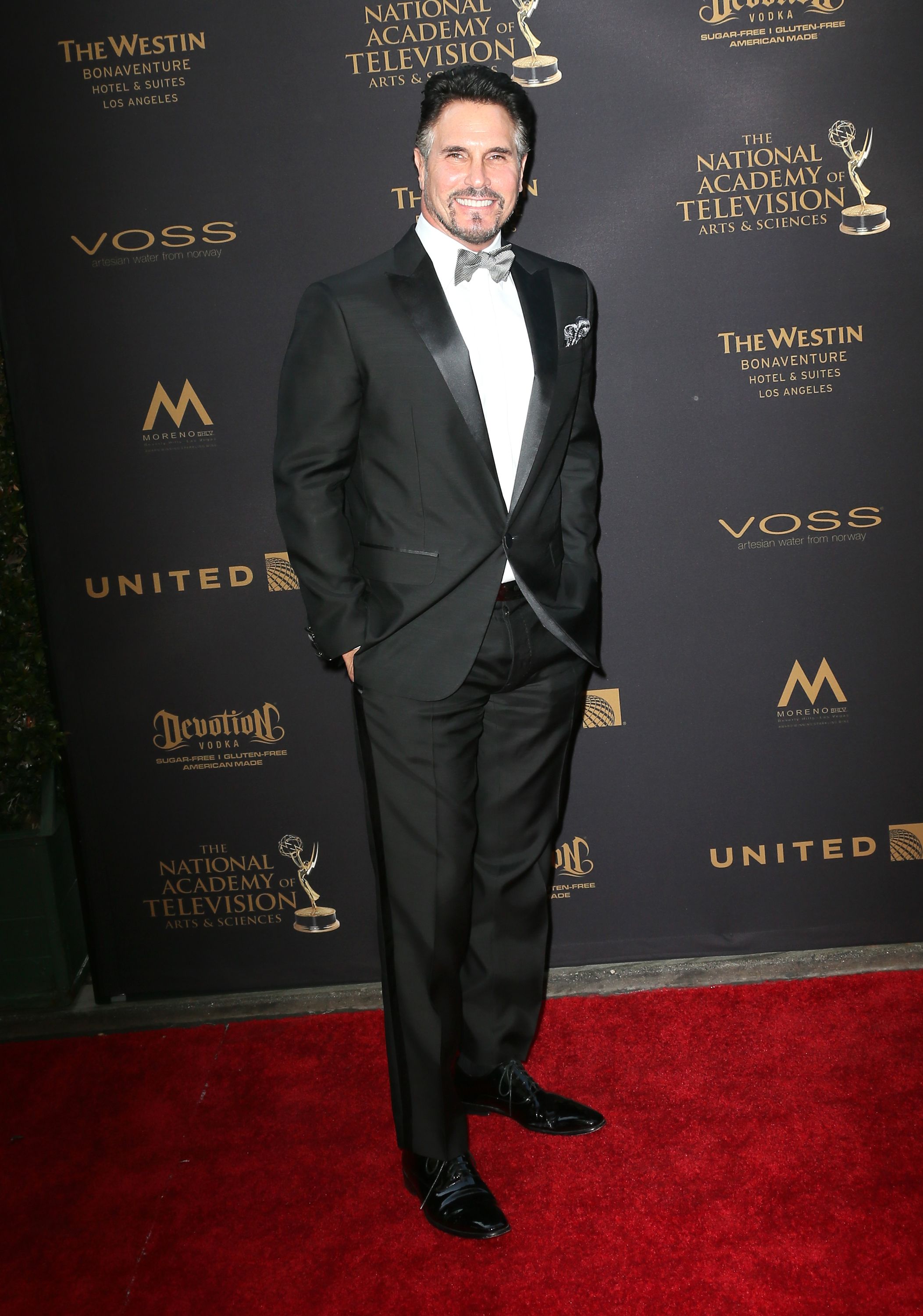 Another image shows the gorgeous couple in a room with floating pink balloons, posing for a picture. The third and last image in the bunch was a view of the ocean as the sunsets. The post was captioned,
"A beautiful Pacific Ocean sunset valentines dinner with my heartbeat, @cindyambuel ! Nothing but gorgeous views for me! Closing it out spending the weekend at the [expletive] hotel."
Fans of the actor flooded the comment section with sweet words about the couple. A person wrote, "Obviously cupid has hit you directly in the heart! Lucky man! Have a nice weekend you two! And stay hidden."
Another person asked, "where did you guys eat dinner, I want a romantic setting view like that one." A third person commended the actor and his wife with the words, 
"You both are always so gorgeous and fashionable. You have a very beautiful wife. You two make a beautiful couple."
Don and his wife Cindy started their relationship after the actor's divorce from his ex-wife Rachel Braun in 2002. The couple tied the knot in 2012 after dating for almost a decade.
Don, 57, loves spending time with his wife and six kids. He and his ex-wife have four sons together, all of whom he has custody of while he has two children, twins with his current wife.
He is also the first daytime soap opera actor ever to be named one of People's most beautiful people.
Before acting, the "Country Justice" actor worked as a model but gave it up after he felt it wasn't the perfect job for him. Don wrote a book titled "My Seven Sons and How We Raised Each Other," which was published in 2018.
In the book, the 57-year-old discussed the loss of his father and two of his siblings, fatherhood, and how much he's learned from his boys. In 1990, Don was named one of the 50 Most Beautiful People in the world by People Magazine.
People who are familiar with the actors' face might not be surprised about the news. He is also the first daytime soap opera actor ever to be named one of People's most beautiful people.
Don Diamont's pocket is loaded, and he has a net worth of approximately $4 million, which is a big deal for a soap actor. He has made it his career to keep working on daytime television and has been very successful doing exactly what he loves.