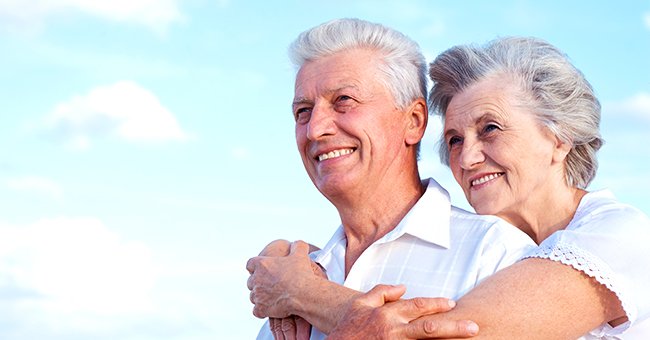 shutterstock
Daily Joke: An Elderly Couple Arrives at Heaven's Gates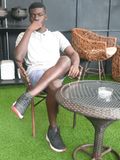 An elderly couple found themselves in the afterlife. While they were taking a stroll, they stumbled on the gates of heaven.
They met Saint Peter, who was kind enough to show them around the heavenly kingdom. After a brief tour of heaven, the couple asked for a place to rest their legs.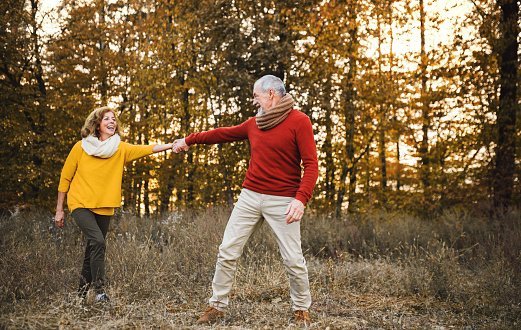 Photo of a senior couple on a walk in an autumn nature at sunset, holding hands. | Photo: Getty Images
Saint Peter snapped his fingers, and the couple found themselves at a large apartment block. The block had tennis courts, a swimming pool, and two golf courses. There were also numerous bars located within the neighborhood.
Saint Peter showed the couple a condo with a stunning seaside view and told them the apartment and everything in the block was theirs to enjoy.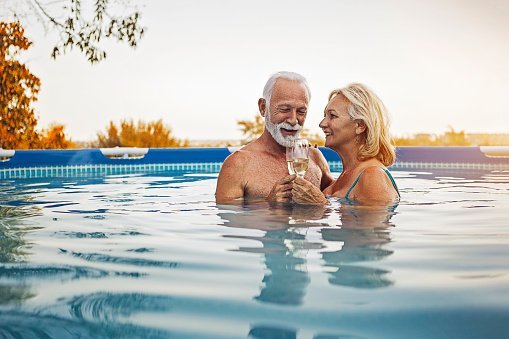 Photo of Senior couple enjoying summertime in a swimming pool | Photo: Getty Images
The elderly duo starred in disbelief at themselves as Saint Peter walked away. When Saint Peter was out of earshot, the old man hissed:
"Gloria, we could have been living in this paradise ten years ago if you had not stumbled on your stupid healthy, full-grain, low-fat diets!"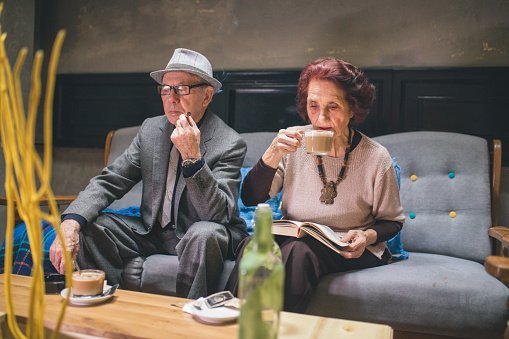 Happy grandparents pictured relaxing and reading a book together on the sofa. | Photo: Getty Imaghes
Here's another joke: While on a shopping trip, another elderly couple decided to split up so they can shop at their favorite stores. They agreed to shop for 90 minutes and then meet up at the entrance.
The husband walked in the direction of the bike and sporting gear stores. The woman had her eyes on the biggest clothing store at the shopping center.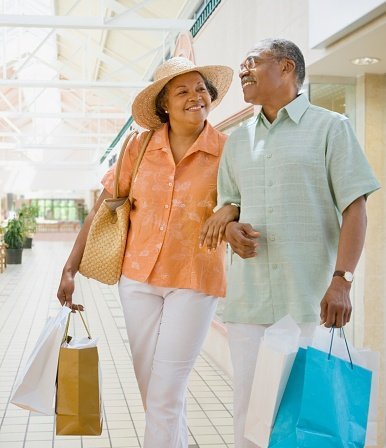 Photo of a senior African couple carrying shopping bags and holding hands | Photo: Getty Images
When time had passed, the man saw his wife just stepping out of the clothing store. She was dragging twelve bags filled with designer clothes behind her. The man could not believe his eyes. He exclaimed:
"Did you buy everything in those bags?"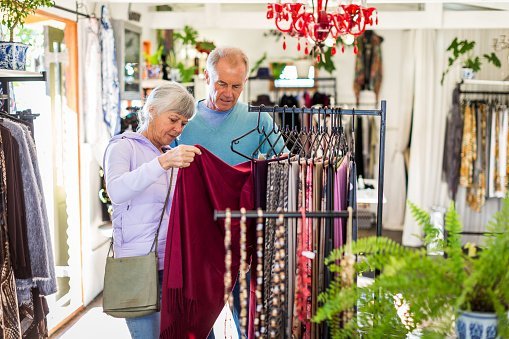 Photo of a senior couple shopping in a clothes store | Photo: Getty Images
The wife replied with a smile: "Yes, dear." The smile soon turned into a bigger smile as she cast a wistful look at the interior of the clothing store and signed:
"But look at all the wonderful things I'm leaving behind."
For more interesting jokes, click here.
Sources: Startsat60, startsat60
Please fill in your e-mail so we can share with you our top stories!