Tony Hawk Revealed as Celebrity Under Elephant Mask in Latest Episode of 'The Masked Singer'
In a rare reveal that saw none of the judges guess right, Tony Hawk was unveiled as the elephant on "The Masked Singer." He was by no means shocked at leaving.
On Wednesday night, Tony Hawk's anonymous run on "The Masked" Singer" came to an end as fans and judges Nicole Scherzinger, Ken Jeong, Robin Thicke, and Jenny McCarthy watched him go home. 
Hawk, who was costumed inside an elephant getup, did not leave without the dramatic guessing session from the judges. He then did an interview on his experience. The clip is found below.
Such a great episode and such a great REVEAL!! Thank you @tonyhawk for coming on our show. You completely shocked the panel - in the BEST way 😄💖 #TheMaskedSinger pic.twitter.com/bHnIgH6hkW

— Nicole Scherzinger (@NicoleScherzy) February 20, 2020
The dramatic reveal
Before removing his elephant head, Hawk stood by as the judges guessed his identity. The closest was probably biking legend Lance Armstrong. Beto O'Rourke, Travis Barker, and Tommy Lee's names also went around. 
Upon taking off the mask, judges were shocked. Hawk later gave a followup interview on the show, admitting that it was initially "nerve-wracking" to sing on stage.
Legendary Skater Tony Hawk is here! #Laureus20 #SportUnitesUs pic.twitter.com/ULVOLv6z0S

— Jacaranda FM (@jacarandafm) February 17, 2020
Hawk's musical background
The professional skateboarder's only background in music is playing the violin as a boy. However, his dad and sister both had a career in singing, and Hawk hoped it was in his genes. 
Either his natural talent on his vocal coach garnered at least a few guesses in which judges thought he was an actual singer. Hawk was proud of that, but he appreciated the genuine surprise of his reveal.
"Nothing happens just because we are aware of modern-day slavery, but nothing will ever happen until we are." - Gary Haugen
The #enditmovement is a collective of people united by the hope that we can end slavery and human trafficking in our lifetime: https://t.co/iOADf7rD5G pic.twitter.com/JrRm4nynUA

— Tony Hawk (@tonyhawk) February 13, 2020
Hawk sticking to skateboarding
In an interview with Entertainment Weekly, Hawk also opened up about the confidence he felt because musicians Lil Wayne and Chaka Khan were eliminated before him. 
The sports icon, who is a big fan of the cure, also sent out words of encouragement to others who might be on the fence about trying something new. He will not be pursuing a singing career, though.
Fans outraged at elimination
So far, fans of "The Masked Singer" appear to be okay with Hawk's elimination. Last week, it was a different story when legendary singer Chaka Khan was unmasked.
The 10-time Grammy Award-winner was sent home in just week three of the show, confusing many and frustrating others. Some people even said they were done watching the show over it.
A bad reputation
Others reminded the world that Patty LaBelle and Gladys Knight were also sent him, insulting the show at the same time. They were further appalled by the White Tiger staying over Khan.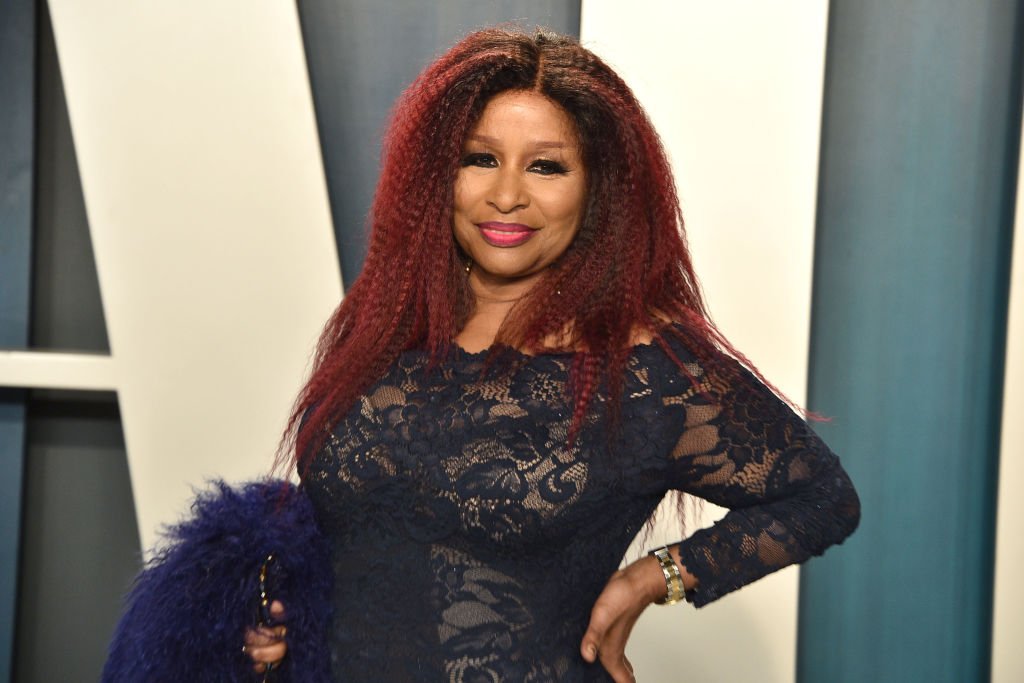 Khan, who performed inside a Monster costume, later said it was more about having fun and doing something new than competing for her. Of course, she won the singing game a long time ago.