Meghan Markle Has Been Divorced from Her Ex-Husband for 6 Years — Meet Trevor Engelson
Meghan Markle and Prince Harry's relationship has been beautiful ever since they tied the knot back on May 19, 2018. However, Princess Diana's youngest son was not Meghan's first husband.
Meet film director and producer Trevor Engelson, known for producing the 2010 movie "Remember Me" starring Robert Pattinson and Emilie de Ravin and for marrying Meghan before Prince Harry.
Just like his ex-wife, Trevor found love again and is married nowadays!
MEGHAN MARKLE'S PREVIOUS HUSBAND, TREVOR ENGELSON
Trevor, born in Great Neck, New York, in October 1976, studied at the University of Southern California's school of communications. Apart from the previously mentioned film, he also worked in "License to Wed," "All About Steve," and "Snowfall."
At the moment, Trevor has his hands full as he is working in "Small Engine Repair" and was announced as the producer of the upcoming "Dr. Sensitive" and "13 Minutes."
Trevor and Meghan met each other in 2004 when both of them were trying to make a name for themselves in the entertainment industry. In 2011, after dating for years, they finally took the next step in their romance and walked down the aisle.
Meghan's first wedding ceremony was completely different from the one with Harry. The former was a casual, four-day celebration held at the Jamaica Inn in Ocho Rios, Jamaica, with approximately 100 guests.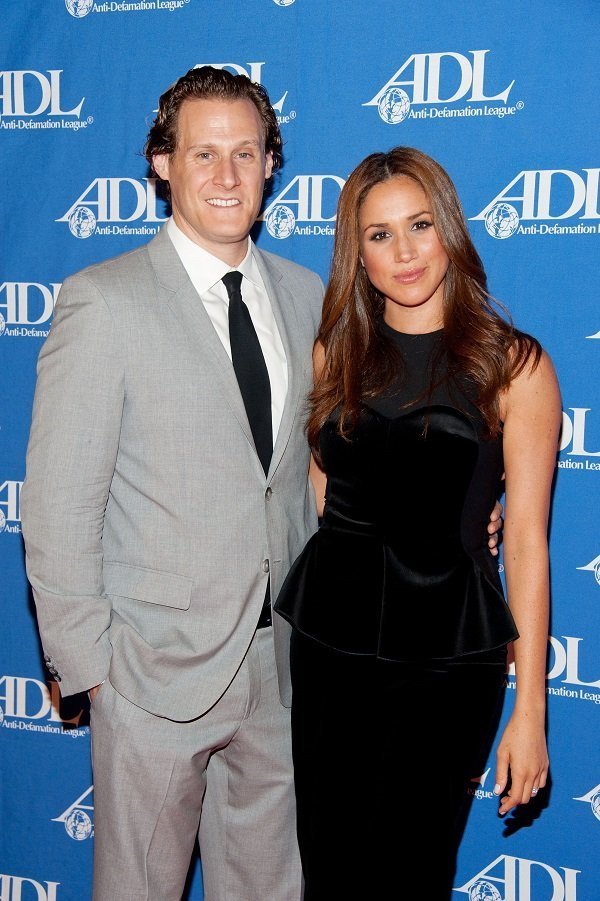 DIFFERENCES BETWEEN BOTH MARRIAGES
Since Trevor is Jewish, the event culminated with a horah, the celebratory dance in which the bride and groom are lifted on chairs by guests.
As per the actress' wedding with Harry, it took place in St George's Chapel at Windsor Castle in the UK. About 600 people were in the chapel witnessing the ceremony and over 2,000 more stayed on the grounds of the castle.
Some of the most famous people who attended Prince Harry and Meghan Markle's nuptials were: tennis player Serena Williams and her husband Alexis Ohanian, actor George Clooney and his wife Amal Clooney, and TV host Oprah Winfrey.
After the couple exchanged their vows, two receptions were held. The first one was a luncheon hosted by Queen Elizabeth in St. George's Hall, and the second one was hosted at Frogmore House by Harry's father Prince Charles.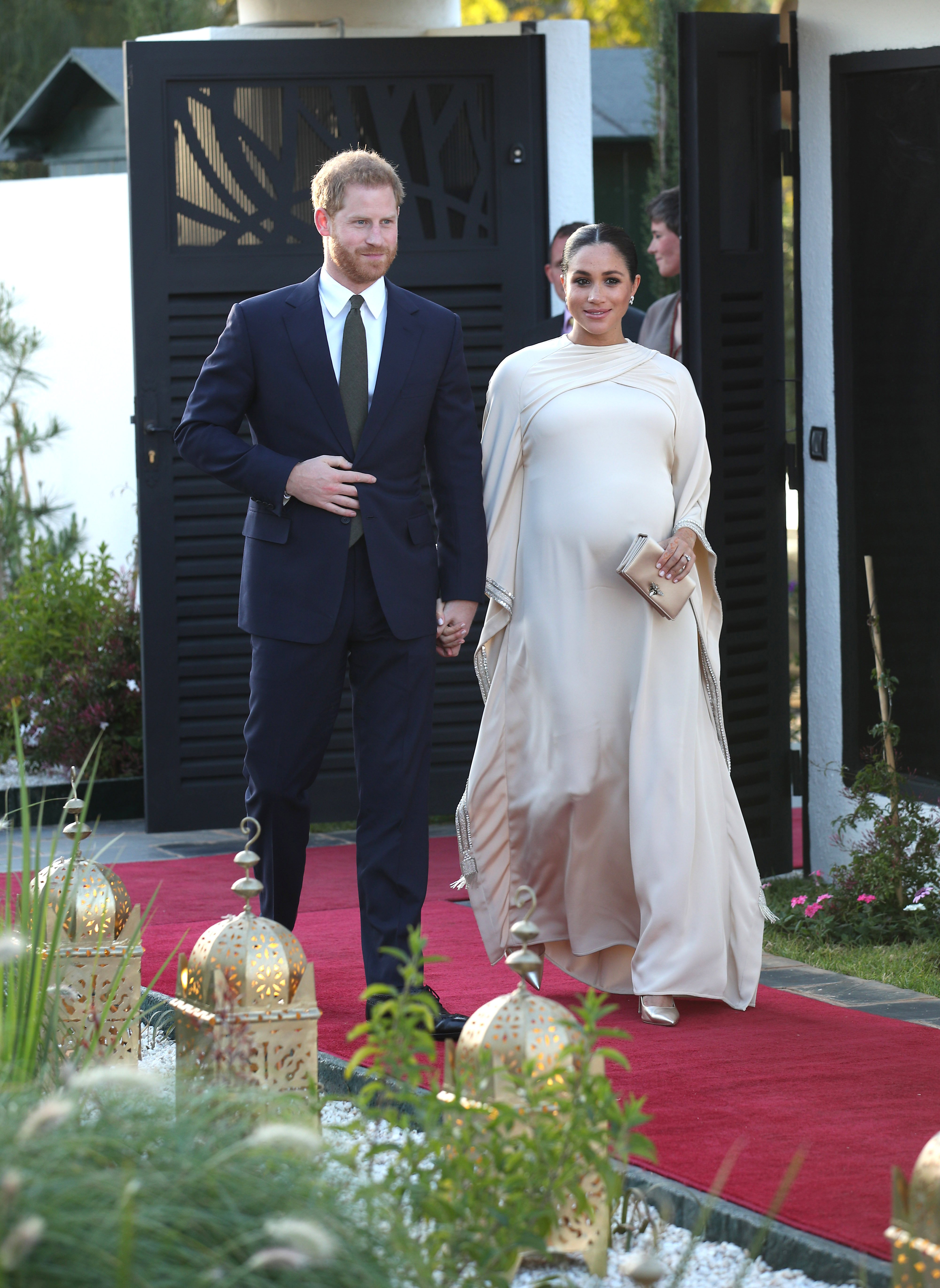 Another differing aspect between Meghan's two marriages is their duration. The no-fault divorce between the former "Suits" actress and Trevor finalized in August 2013, two years after exchanging vows.
Although it has not been confirmed, it is possible that they had been living separate lives for a while before the divorce process was settled.
On the other hand, Harry and Meghan have been married for almost two years now, and judging by the fact that they stepped down as senior members of the royal family, their relationship seems to be on the right track.
In the announcement that the couple shared on Instagram, they pointed out that they would split their time between Canada and the UK as a way to raise their son Archie "with an appreciation for the royal tradition into which he was born, while also providing our family with the space to focus on the next chapter."
TREVOR'S NEW WIFE
Just like his ex-wife, Trevor found love again and is married nowadays! One of the most interesting aspects of his new relationship is that he proposed to his current wife Tracey Kurland two weeks after Meghan and Harry's wedding.
Trevor and Tracey's ceremony was held on October 6, 2018, almost five months after the Royal wedding. Tracey also studied at the University of Southern California and got her bachelor's degree of arts in communication in 2008.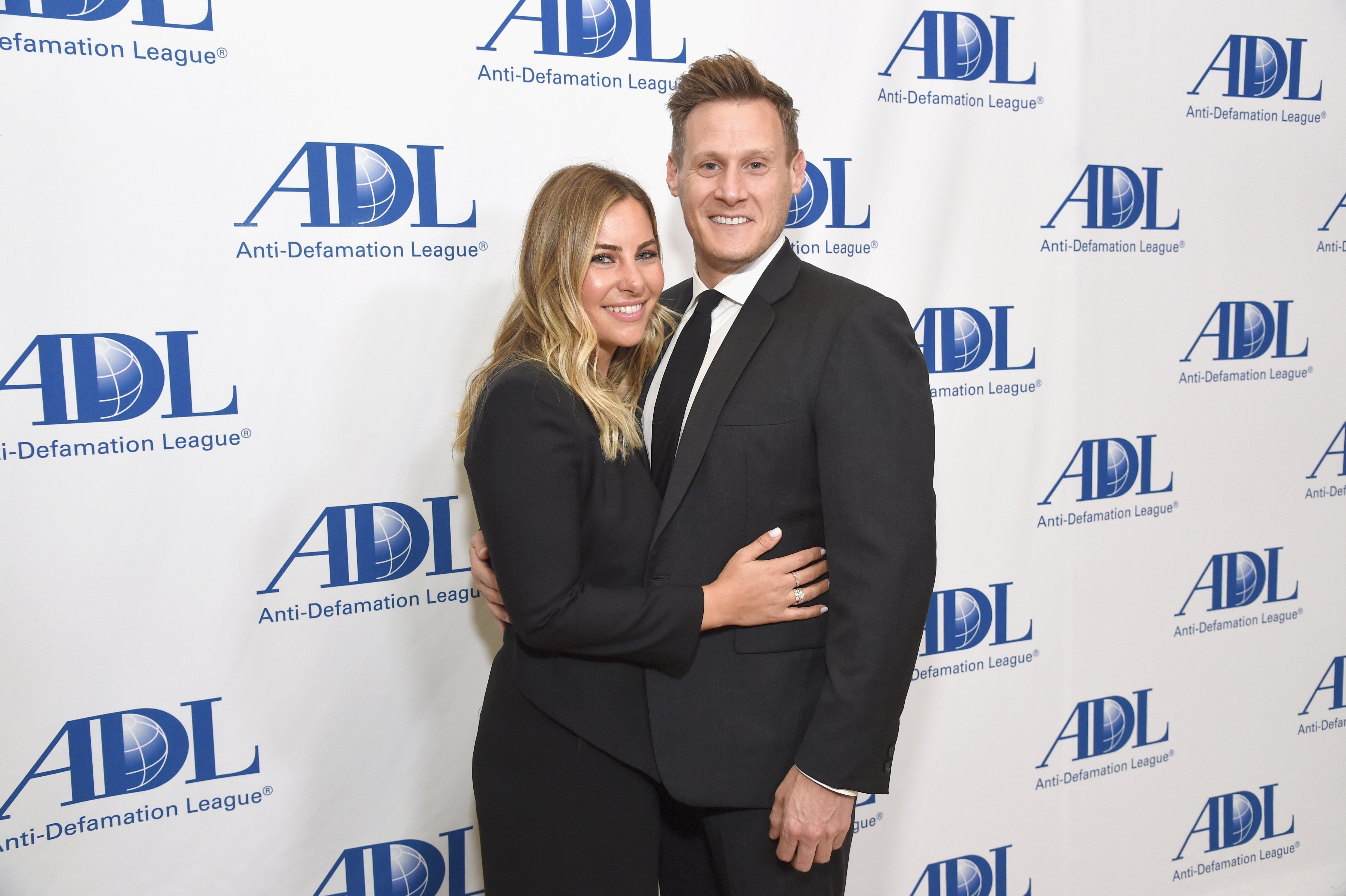 Apart from that, Trevor's wife got a master of science in nutrition education from the Teachers College of Columbia University in NYC in 2014. At the moment, Tracey works as a registered dietitian at The Renfrew Center in LA.
Both Meghan Markle and Trevor Engelson managed to move on, and nowadays, they are enjoying their lives with their respective spouses.